In Covid year, banking sector sees record profit of Rs. 1 lakh crore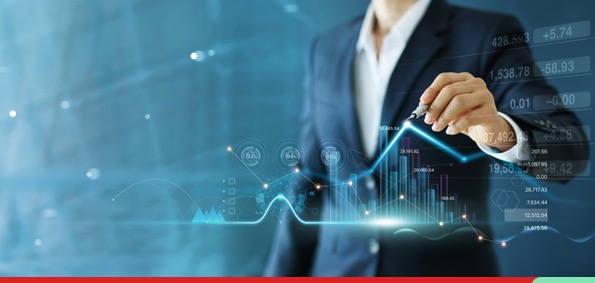 In FY21, the banking sector made its highest-ever profit of Rs. 1,02,252 crore. This is a considerable improvement over the industry's net loss of about Rs. 5,000 crore in FY19. Half of the profits in the business came from two banks: HDFC Bank and SBI.
ICICI Bank earned Rs. 16,192 crore, more than doubling its previous year's earnings. SBI, the country's largest lender, added another 20%, or Rs. 20,410 crore, to the total. Private banks gained market share when public sector banks (PSBs) curtailed their lending. PSBs made a profit for the first time in five years.
The elimination of PSBs' legacy bad loan crisis was the single most important factor in their Rs. 57,832-crore turnaround. After the RBI pushed banks to label 12 major delinquent accounts as non-performing assets and commence bankruptcy procedures, the burden hit an all-time high. Yes Bank's net loss was maintained at Rs. 3,462 crore as it continued to make provisioning.
ICRA The profits for the current year came from windfall gains on public banks' bond portfolios, which accounted for two-thirds of their profits before taxes in FY21. Banks had finished making arrangements for the majority of these loans by March 2020, according to ICRA. It went on to say that profits from bond sales outperformed all other public banks' pre-tax profits.
It was a year of consolidation for the 10 public sector banks that merged into four in 2020-21. Last year, the merging institutions suffered massive losses in the fourth quarter before the merger, contributing to the PSU banks' Rs. 26,015-crore deficit in FY20. Indian Bank topped the list with a profit of Rs. 3,004 crore, followed by Union Bank with a profit of Rs. 2,905 crore.
The impact of the epidemic has yet to be reflected in bank balance sheets because defaulters' loans have been allowed to be restructured. The RBI permitted banks to give troubled debtors one additional year to repay in the second wave. Banks do not expect additional losses as a result of Pandemic-related defaults because large business accounts are unaffected.