Adani Group takes over Mumbai airport management, now controls 33% of India's air cargo traffic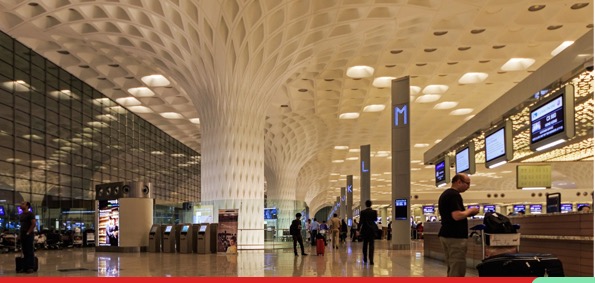 The Mumbai airport was taken over by Adani Airport Holdings Limited, a wholly-owned subsidiary of the Adani Group, from business behemoth GVK. The company has grown to become the country's largest airport infrastructure provider, with a total of eight airports under development or management. The firm now has a 25% share of passenger traffic and a 33% share of air cargo in the country.
The Tata group has acquired a 74% share in Mumbai International Airport. The business also stated that development on the Navi Mumbai International Airport will begin in August. "Financial closure will be accomplished in the next 90 days, and the New International Airport will open in 2024," says the statement.
Gautam Adani stated that his company will develop a "future airport ecosystem" in India, as well as thousands of new local jobs. "Reinvent airports as ecosystems that promote local economic development and operate as the nuclei around which we may catalyse aviation-related enterprises," the company's goal stated.
The Adani Group intends to postpone the takeover of Jaipur, Guwahati, and Thiruvananthapuram airports until December. Due to the coronavirus pandemic, many assets have become financially unviable. The consortium beat out established companies like GMR Airports Limited to win the licence to operate them for the next 50 years.
Despite the reservations of the Ministry of Finance and NITI Aayog, Adani Group won the bidding for six airports. Because of the significant financial risk associated with the project, the Department of Economic Affairs recommended that no more than two airports be awarded to the same bidder in a note. Kerala Chief Minister Pinarayi Vijayan wrote to Prime Minister Narendra Modi to express his displeasure with the Centre's plan to hand over Thiruvananthapuram Airport to the Adani Group.