It pays to go electric: Maharashtra's new e-vehicle policy to bring in fresh incentives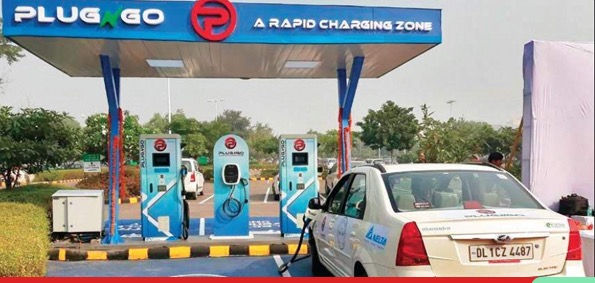 In a move that could spark a mobility revolution, Maharashtra is all set to bring at least 1,46,000 new electric vehicles (EVs) on the road by 2025.
The new policy has proposed a range of offers for those purchasing EVs. These include subsidized vehicle costs, discounts for early adopters, exemption from road tax and registration fees, and providing rebates on property tax to residential establishments that invest in charging stations, among others.
The cost of EVs in the state is set to become cheaper as buyers will be able to avail incentives under the state policy as well as the Centre's Faster Adoption and Manufacturing of Hybrid and EV (FAME) II scheme, officials familiar with the development said.
The policy aims to incentivize the purchase of 100,000 electric two-wheelers, 15,000 e-autos, 10,000 cars, 20,000 goods carriers (both three and four-wheeler) and 1,000 e-buses. For each of these vehicle segments, incentives are likely to be funded from the green tax levied on polluting vehicles, said officials from the transport department.
There will also be an early bird discount of ₹2,500/kWh of the vehicle battery capacity in addition to incentives for EV purchased before December 31, 2021.
The cost of a single EV sold with an assured buyback guarantee stands to come down by 6% of the retail price, capped at ₹10,000, while the price of those sold with extended battery warranties of at least five years stands to reduce by 4% up to ₹6,000.
Other offers are also proposed to attract the customers towards EVs like, exemption of road tax and registration charges till the year 2025 and scrappage incentives starting at ₹7,000 for e-two wheelers up to ₹25,000 for e-four wheelers.
The policy has a progressive vision, and aims to substitute all government vehicles in major cities with EVs, starting from April 2022. Other goals of the policy include converting around 25% of the existing public transport infrastructure and last-mile delivery vehicles in five major cities to fully electric mode and conversion of 15% of Maharashtra State Road Transport Corporation's existing bus fleet of 18,000 vehicles to the electric mode by 2025.