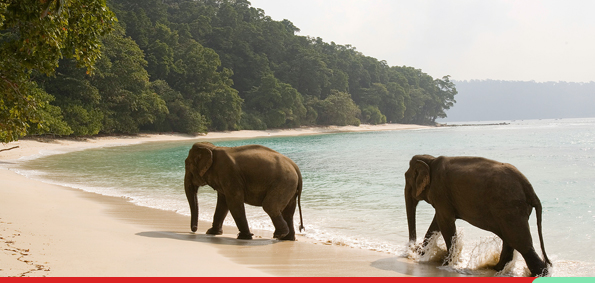 Having white sand beaches and iconic beaches, it is a glimpse of heaven.
Located in the Bay of Bengal and having a rich culture with an interesting history, it is on many travellers' lists.
But what exactly is happening there?
There has been a proposal put forth, which recommends the construction of a mega financial tourist complex on Little Andaman Island, which is a sign of danger for its fragile ecosystem and can result in habitat loss of the vulnerable Onge tribe and rare wildlife.
The Vision of Sustainable Development of Little Andaman Island
Proposed by NITI Aayog is a plan to build underwater resorts, casinos, golf courses, convention centres, plug-and-play office complexes, a drone port with fully automated drone delivery system, natural cure institutes, and much more.
Is it really planned?
This proposal requires 240 sq. km. of land, including the tribals home.
Not only is the natural beauty neglected here, but there have been suggestions made to relocate the local tribes to some other parts of the island.
The vision document has maps with few explanations and uses photographs reportedly plagiarized from the internet.
There has been ignorance on the history of the island, which has been geologically vulnerable. After all, it was among the worst-affected areas in the devastating earthquake-tsunami combination of 2004.
The plan has scanty financial details, no budgeting, or inventorisation of forests and ecological wealth, and no details of any impact assessment.
Many parts of the Island are secluded and inaccessible, providing nesting sites to many endangered species, such as the Giant Leatherback Sea Turtle.
Without any EIA report, the impact has not been assessed. Recently, EAC has flagged some serious issues. In simple words, this proposed plan (which has been green flagged) is one of development that will leave a destruction of culture and fragile ecological ecosystems in its wake.