The next big short? Inside Michael Burry v Tesla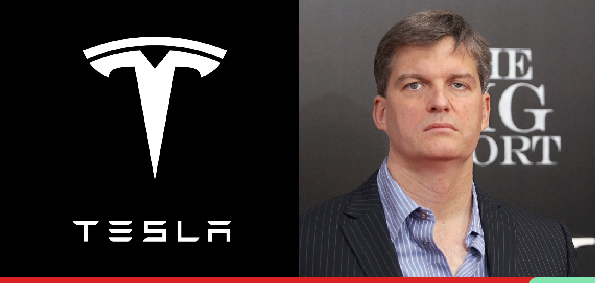 Before the 2008 financial crisis, Michael Burry rose to prominence by betting against mortgage securities. He was the subject of Michael Lewis' book "The Big Short," which was adapted into an Oscar-winning film, and he's plotting his next big move now.
Tesla has had a tumultuous 2021, with sales in China plummeting in April amid components shortages. By the conclusion of the first quarter, Burry had taken long options against 800,100 Tesla shares, worth $534 million. Tesla's stock dropped more than 4% not long after, increasing its month-to-date losses to nearly 20%.
Tesla's reliance on regulatory credits to produce profits is a warning signal, according to Burry, who earlier addressed it in a tweet that he later deleted. Burry earned a killing with a long GameStop position in addition to his "Big Short." In the first quarter of 2021, Tesla sold $518 million in regulatory credits. The credits come from government-sponsored renewable energy schemes. Tesla's $270 million in net income was enabled by its sale of $401 million in regulatory credits to other automakers. Tesla historically has racked up around $1.6 billion in regulatory energy credits. The automaker is currently delayed in producing and delivering updated versions of its high-end sedan and SUV.
Following a 740% increase in 2020, Tesla stock has plummeted over 20% in 2021. Many people feel that Tesla's stock has been influenced by CEO Musk's statements about Bitcoin and Dogecoin, but whether Burry makes a windfall a second time around remains to be seen.