A Career in eSports: Here's everything you need to know to get started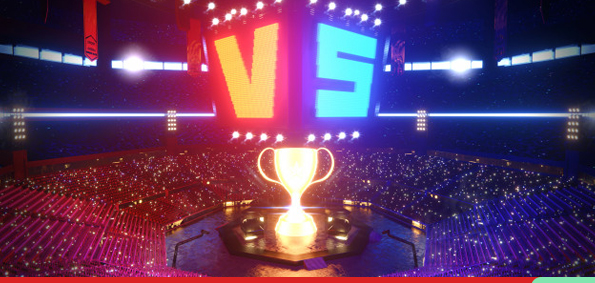 The eSports (electronic sports) market is rapidly expanding, creating new job opportunities in the digital sports business. The gaming industry has evolved significantly in recent years, with global revenues surpassing $1.1 billion in 2019. Many individuals are still unfamiliar with the gaming industry and regard it as a recreational activity or a pastime.
Online games such as PUBG, Minecraft, Fortnite, CO: GO (Counter-Strike: Global Offensive), and others are attracting a lot of attention. Professional gamers as well as other support staff members hired by eSport events, such as producers, editors, analysts, product manager, game tester, referee, production crew members, event managers, social media managers, and so on, have a lot of opportunities.
Sign Up for Gaming Courses
Those interested in pursuing a career in eSports can enrol in degree programmes such as BA (Hons) in eSports, certificate programmes, or even scholarship programmes. Coursera and Udemy, both online education platforms, provide a variety of gaming courses in eSports. These courses also help in handling the business aspect of the eSport industry like:
Managing team events.
Learning about ethical and legislative laws governing the eSports ecosystem.
Game design.
eSports marketing.
Social media marketing.
Coaching.
Event promotion.
Communication.
League management.
Accounting.
Live streaming.
Choose your Niche
Getting into professional levels is much easier for well-trained pro gamers. In well-established games, newcomers may struggle to survive. Others with strong communication and public relations abilities, as well as marketing knowledge, should consider moving into other areas of the eSports sector.
Look Out for Opportunities
To gain relevant work experience, contact tournament organisers and broadcasters. Volunteer for unpaid positions like event managers or technical support workers. Internship programmes might help you get hired by adding value to your resume.
Practice
If you want to be a professional gamer, you must put in a lot of practice time and learn the game mechanics. Study how professional players play the game to better your game strategy.
Take Part in Competitions
Climbing the success ladder requires more than just practise. Make contact with top players and observe how they approach the game. Form a squad of professional athletes and learn a variety of skills.
Stay Focused
If you want to be a professional gamer, you must concentrate on your work and practise regularly. Maintain a healthy lifestyle, take regular breaks, stay motivated, and learn new things.