Pearl Global Group: Revolutionizing Fashion with Sustainable Technology and Innovative Design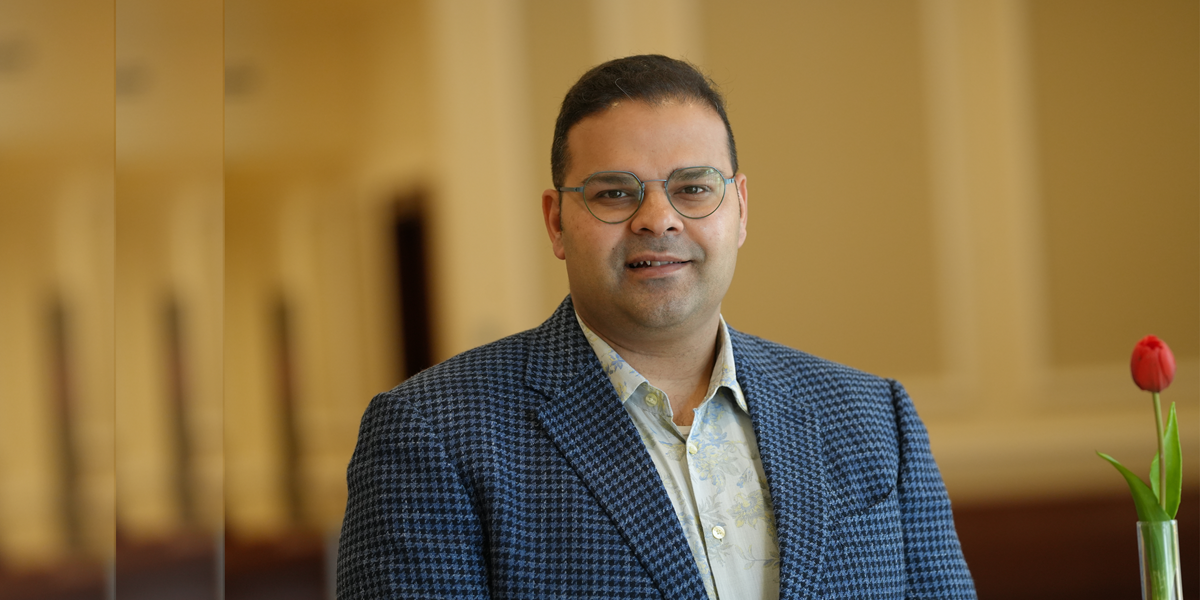 Pearl Global Industries Limited, established in 1987, is an apparel manufacturing company that is reshaping the fashion industry by seamlessly blending design and sustainable technology and practices. With a commitment to preserving the environment, Pearl Global offers end-to-end supply chain solutions, catering to diverse style preferences across different geographies. By employing sustainable practices and sourcing high-quality fabrics, the company has gained recognition as a leader in the apparel manufacturing sector.
Combining Global Presence and Local Expertise:
With its corporate headquarter in India and a presence in multiple countries, including the US, UK, Spain, Hong Kong, Bangladesh, Vietnam, Guatemala, and Indonesia, Pearl Global effectively meets both local and global fashion expectations. By establishing offices in various regions, the company leverages integrated market intelligence to stay at the forefront of fashion trends, ensuring they create the next big thing in apparel.
Empowering Direct Retailers and Driving Revenue Growth:
Pearl Global collaborates directly with retailers across North America, the UK, Japan, Australia, and other regions, fostering strong relationships with its partners. The company boasts an impressive annual turnover of over $400+ million and has ambitious plans to achieve around $1 billion in revenue by 2030. This growth trajectory showcases their ability to deliver exceptional value to their clients while driving business success.
Vice Chairman Pulkit Seth: Guiding Vision and Business Transformation:
Pulkit Seth, the Vice Chairman of Pearl Global, brings over 20 years of valuable experience in the apparel industry. As a leader, he oversees the company's business operations and guides strategic decision-making, ensuring that the team consistently delivers excellence. Pulkit Seth is deeply dedicated to nurturing community development, and creating employment opportunities, all while upholding a steadfast commitment to achieving business excellence.
"We believe in developing long-term sustainable businesses with our customers, working hand-in-hand to create strategies that drive success and empower both our partners and the communities we serve." – Pulkit Seth, Vice Chairman of Pearl Global Industries Ltd.
Ethics, Sustainability, and Operational Excellence:
Pearl Global's success stems from their unwavering commitment to ethics, transparency, trust, and social responsibility. Recognizing the ever-changing nature of the fashion industry, the company prioritizes end-to-end supply chain solutions while emphasizing design, technology, innovation, and quality. Giving back to the planet is a natural choice at Pearl Global – Sustainability is an integral part of the whole supply chain starting from energy requirement (solar power). Raw material procurement and manufacturing operations – shifting from diesel to natural gas. Water saving mechanism, affluent treatment plant-ensuring zero wastewater discharge, LEED certification for few factories) Factory certifications (for eg: GOTS, OEKO-TEX 100, GRS).
Technology, Innovation, and Skilled Workforce:
The Leadership at Pearl Global comprises of top talent from Garment manufacturing as well as non-manufacturing industries. This amalgamation plays a crucial role in enriching decision-making, enhancing long-term strategic planning, and driving Pearl Global's success through their diverse perspectives and experiences.
At the forefront of textile innovation and sustainability, Pearl Global employs highly scalable machines and skilled workers trained to handle advanced equipment and software. Its factories leverage technology such as Magic Box, Ozone, and EIM software, along with machinery for tasks like knitting, washing, and dyeing. The company regularly invests in training programs to upskill employees and keep them updated with the latest market trends.
Design, Co-Creation, and Market Collaboration:
To stay ahead in the dynamic fashion market, Pearl Global maintains a core team of experts responsible for design and innovation in countries like the US, UK, India and Spain. Designers located in various manufacturing locations continually explore new raw materials, fabrics, silhouettes, and styles, working closely with retail partners to produce trending products that resonate with consumers. The company's fusion of design and technology yields reliable and proven results as a trusted clothing vendor.
Future Growth and Sustainable Partnerships:
Pearl Global is dedicated to both organic and inorganic growth and expanding its core strengths. Alongside its existing services, such as LDP and replenishment services, the company has established a foothold in Central America by acquiring brownfield manufacturing facilities and has also launched brand licensing business in North America. By engaging with customers, understanding their needs, and collaborating on business strategies, Pearl Global aims to become their preferred partner, fostering long-term and sustainable relationships.
Final Words:
Pearl Global Group stands as a beacon of transformation in the fashion industry, uniting design, and sustainable technology to provide unparalleled value to its customers. Through its commitment to ethics, operational excellence, and innovative practices, the company continues to thrive and grow. As Pearl Global embarks on its journey to the future, its emphasis on sustainable partnerships and customer-centric approaches will undoubtedly solidify its position as an industry leader, shaping the future of fashion.