After Apple, another global brand opens in BKC Mumbai- Pret A Manger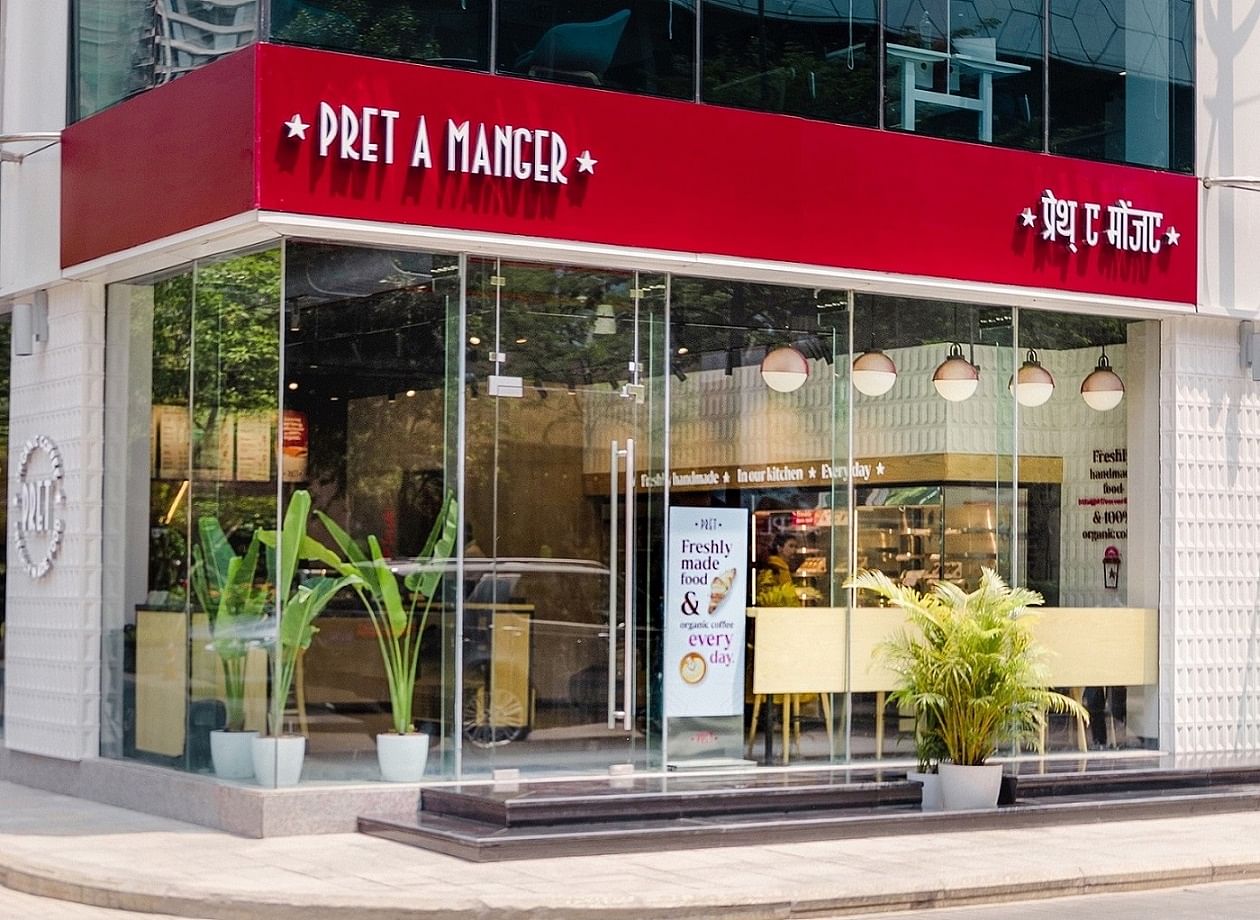 Food connoisseur's woke up to the aroma of good news, with word spreading that Pret A Manger announced its store opening in the suburbs of Mumbai. A well-known British coffee and sandwich chain, Pret A Manger is one of the most Instagrammable cafes in the world.
Pret A Manger is famous for its sandwiches, salads, and organic coffee, and its very first store opening in BKC Mumbai, right after Apple came to India, was nothing short of exciting news. The store opening also marks RIL subsidiary Reliance Brands Limited's long-term master franchise agreement to both build and launch Pret in India. This massive business move is expected to help Reliance take on Tata's partnership with Starbucks. Aside from that, two additional Pret A Manger locations will open in India soon, one in Mumbai's Palladium Mall and the other in Gurugram's CyberHub.
According to the company, they opened their doors for the first time in India on Friday at Mumbai's BKC's Maker Maxity, where Apple recently inaugurated its first Indian store. The first ever Mumbai location is a reproduction of Pret's famed London locations, with a huge dining space spanning 2,567 square feet. Fresh cuisine and organic coffee enthusiasts in the city can dine in with family and friends or grab a quick takeaway from the gorgeously designed store.
RIL has been ramping up its game against some major global brands as it sets the stage to expand its empire. The conglomerate recently revived the iconic cola brand Campa to compete with soft drink giants like Coca-Cola and PepsiCo.
Everything you need to know about Pret A Manger
Pret A Manger, founded in London in 1986, is a sandwich, organic coffee, and hot breakfast meal franchise. It currently has over 550 stores across countries, including the United Kingdom, the United States, Hong Kong, France, Dubai, Switzerland, Brussels, Singapore, and Germany. Besides serving coffee and sandwiches, the chain also serves freshly prepared salads and wraps.
The now world-popular phrase "Pret A Manger" is derived from a French idiom that means "ready to eat." After Starbucks and Tim Hortons, Pret is the third high-profile Western brand to enter the Indian market.
Pret A Manger has consistently maintained its reputation and commitment to providing fresh, clean, and sustainable offerings. With their assurance of maintaining quality, Pret promises that their Indian customers will definitely enjoy the same exceptional food that has made them a beloved and successful chain around the world.
Pano Christou, CEO of Pret A Manger, mentioned that they have worked hard to create an offer for Indian consumers that resonates with Pret as a globally well-known brand while also adapting to the local preferences and food habits of people in India.
Christou further added that expanding to India has long been an ambition, and the inauguration of the first shop in Mumbai marked a watershed point in the company's international expansion aspirations. He said, "We're confident that, with RBL's backing, the Pret brand will be a hit with Indian consumers and a welcome addition to the country's growing food-to-go market."
Pret's Mumbai outlet was mostly supplied with its core UK menu on its first day, but it also included a few local specialties, such as the Bombay Toastie and a spicy paneer and lima bean soup. To appeal to India's large vegetarian population, most menu items would likely be devoid of meat.
What's special about Mumbai's Pret A Manger?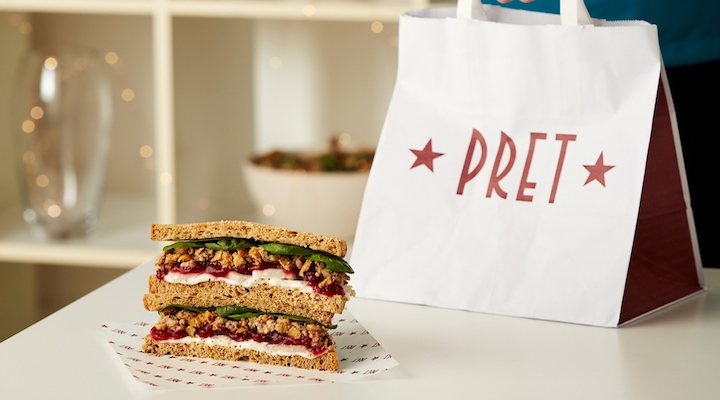 Pret locations in other countries typically provide speedy service. The Mumbai location, on the other hand, is more akin to a café, with a 2,567-square-foot dining area. Because the Indian populace enjoys sitting down and having a relaxing lunch, the chain designed the already gorgeously appealing eating space with its likely consumer base in mind.
The food menu of Pret will incorporate its popular options of Pret Pickle & Posh Cheddar Granary Sandwich, Avocado & Toms- Stone Baked Baguette, Smoked Salmon Protein Box Salad, and a selection of freshly baked goods, including Pret's best-selling croissants and cookies.
Pret's beverage menu is all set to include a variety of brews, including the classic espresso, the original espresso, Americano, and latte, as well as a variety of iced coffee options, which are among the most popular brewed hot coffee options. In addition to this, customers will also be able to customise their coffee order at no extra cost by selecting from a variety of non-dairy milk options such as almond, oat, and coconut, according to Pret.
Darshan Mehta, MD of Reliance Brands, expressed delight at the company's decision to open the first Pret store in India. "The new Indian consumer is defined by freshness of ingredients, authenticity of recipes, and curiosity in processes. Our collaboration with Pret A Manger intends to capitalise on this curiosity by providing an option that, we are glad to say, provides traceability of coffee beans as well as a zero additive approach to food," he added.
He also mentioned that freshness of ingredients, authenticity of recipes, and curiosity about processes define the new Indian consumer. Therefore, their collaboration with Pret A Manger intends to capitalise on this interest with a solution that. This will involve the complete traceability of coffee beans as well as a zero additive approach to food.
So raise your coffee glasses in a toast to the latest addition to Mumbai and India's culinary scene. We can't wait to see what they cook up next.