Elon Musk's bid to implant brain chip into humans gets rejected by FDA over safety risks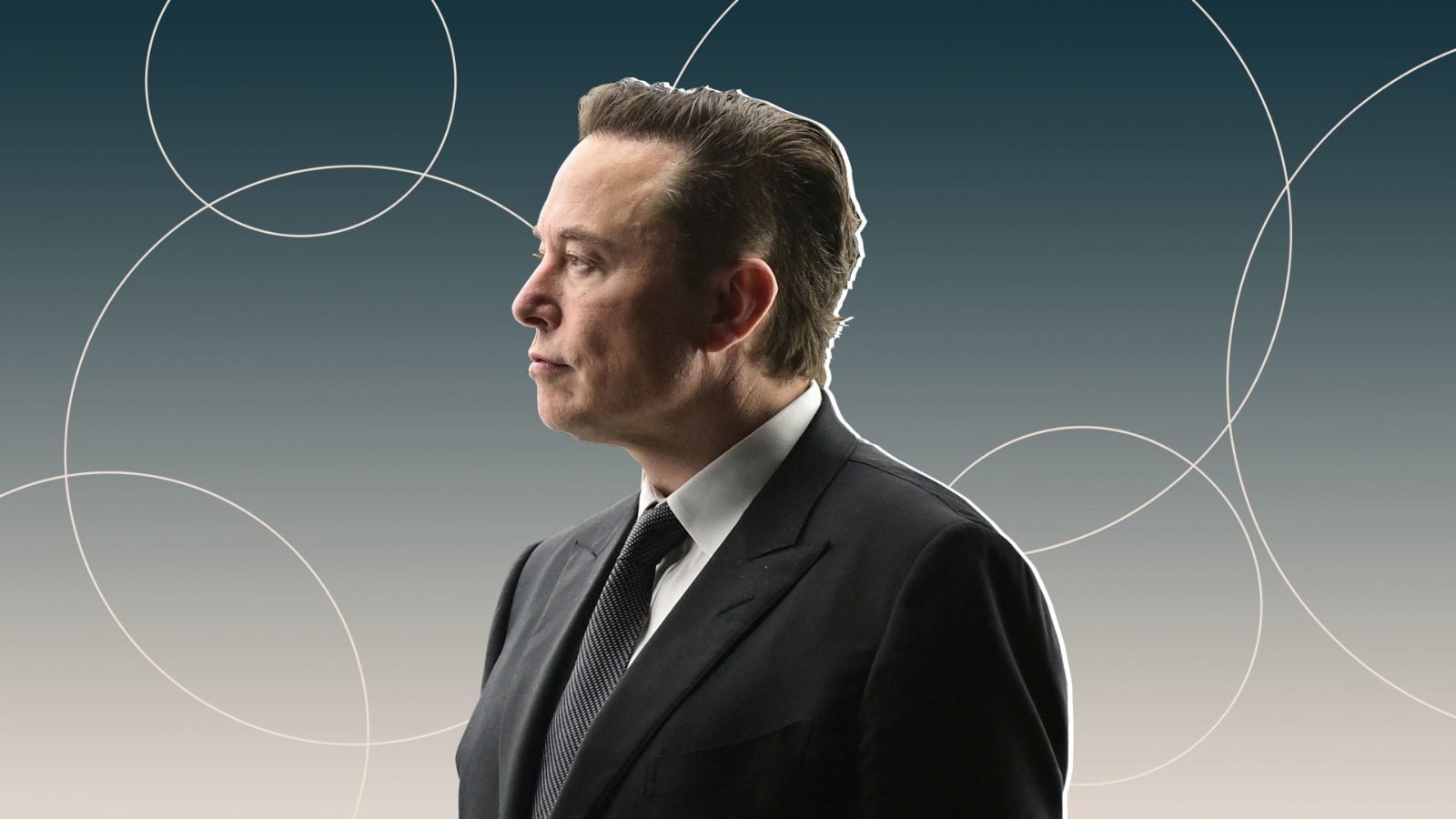 Since 2019, Musk has repeatedly set and missed his own projections for when Neuralink, his brain chip startup, would begin implanting its devices in human brains. But the company only began requesting the US FDA or Food and Drug Administration (FDA)'s permission for human trials last year, Reuters reported, citing seven current and former Neuralink employees.
Musk, however, has characteristically made some extremely bold promises about the future of the technology that didn't acknowledge those behind-the-scenes difficulties. He failed to mention that US regulators denied the company's application to start testing the company's brain chips in humans last year.
Neuralink, co-founded by Elon Musk, is focused on developing Brain-Machine Interfaces (BCI). The company's flagship product is a brain chip with a goal to cure intractable conditions like paralysis and blindness with a revolutionary brain implant. Such technology could be a boon to those with paralysis or another medical condition that affects mobility.
To date, Neuralink has yet to test on humans and has instead experimented with the device on animals, including pigs and monkeys. Last year, Musk showed a demo video of a monkey with an implant "telepathically typing."
Rejected on a number of occasions
Elon Musk has forecasted that his medical device business, Neuralink, will soon begin human testing of a revolutionary brain implant to cure chronic diseases like paralysis and blindness at least on four separate occasions. However, a new report has caused a stir in the tech world. Neuralink had failed to seek permission from the FDA until early 2022, after which he was rejected, mainly because of safety concerns.
The refusal had not previously been published. The agency detailed dozens of issues that Musk and Neuralink must resolve before they can begin human testing, a key milestone on the road to final product clearance, say current and former Neuralink employees.
Neuralink has not disclosed details of its trial application, the FDA's rejection, or the extent of the agency's concerns. The company had submitted "most of our paperwork" to the FDA, Musk said during the hours-long presentation in November, without stating any formal application, and Neuralink officials acknowledged the FDA had questioned safety issues on an ongoing basis.
The billionaire CEO is also known for butting heads with regulators, who he largely sees as an impediment. Like with his other ventures, including Tesla and SpaceX, Musk's approach has, broadly speaking, been "move fast and break things", can lead to risks when applied to developing a medical device that must be tested on human subjects before final approval.
Race against the clock
July 2019
Musk states Neuralink is aiming to receive regulatory approval for human trials of brain implants by the end of 2020.
February 2021
Musk tweets: "Neuralink is working super hard to ensure implant safety & is in close communication with the FDA. If things go well, we might be able to do initial human trials later this year."
April 2022
Musk discloses to an interviewer that "aspirationally" the company aims to get FDA approval to "do the first human implant this year."
November 2022
Musk tweets: "We are now confident that the Neuralink device is ready for humans, so timing is a function of working through the FDA approval process." He says at Neuralink's "show-and-tell" that he expects the device to be in humans in six months, and that he considers it safe enough for his own children.
Neuralink is still working through the agency's concerns almost a year after they were denied human trials. Three employees expressed skepticism that the business could swiftly resolve the problems, especially given the deadline.
Such FDA denials don't necessarily mean that a company won't succeed in getting the agency's approval for human testing. However, according to more than a dozen FDA device-approval procedure specialists, the agency's pushback indicates serious worries. Reuters quotes analysts as saying that the refusal raises the stakes and makes the company's future bids for trial permission more challenging.
"Neuralink doesn't appear to have the mindset and experience that's needed to get this to market anytime soon."
Kip Ludwig, former program director for neural engineering at the U.S. National Institutes of Health (NIH)
Major Safety concerns
The FDA is responsible for ensuring the safety and efficacy of medical devices, including those that are implanted in the human body. The decision to reject the Neuralink trial suggests that the FDA had concerns about the safety of the brain chip.
One serious FDA concern involved the possibility that the device's tiny threads, which carry electrodes, could migrate to other areas of the brain. Migrating wires can induce inflammation, impair function in critical areas of the brain and rupture blood vessels, said Victor Krauthamer, a former FDA official. A migration problem can also erode the device's effectiveness, leading to the risk of surgical removal, he and other experts said.
Another potential risk of the Neuralink brain chip is the battery. Neuralink proposed making its device with a novel charging system involving lithium batteries that could be recharged remotely. The agency found the company needed to show in animal studies that the battery was very unlikely to fail. According to six current and former Neuralink workers, if any component of the device that is connected to the battery current fails, the current could potentially damage brain tissue.
The FDA also raised questions about the Neuralink brain chip is that it could cause damage to the brain. The brain is a delicate and complex organ, and any invasive procedure that involves the brain carries a risk of damage or injury. The Neuralink brain chip is designed to be implanted in the skull and to interface with the brain, which raises concerns about the potential for damage to the brain. Additionally, the long-term effects of the brain chip are not known.
The FDA's mission is to protect public health by ensuring the safety, efficacy, and security of human and veterinary drugs, biological products, and medical devices. The agency reviews and approves new medical devices before they can be marketed and sold to the public.
But there may be even more regulatory stumbling blocks for the company to come. Last month, Reuters reported that Neuralink may have illegally moved hazardous pathogens, thereby breaking federal law. Then there's Neuralink's competition, with rival brain-computer interface startup Synchron already getting the go-ahead to start human trials last year.
"He can't appreciate that this is not a car. This is a person's brain. This is not a toy."
– Former Neuralink employee on Musk's approach to Neuralink
As Neuralink races to deliver a marketable implant, more than a dozen current and former Neuralink staffers describe a working environment that, while demanding and ambitious, is also loose and disorganized.
The organisation is struggling with significant leadership transitions. Employees gripe about Musk's tendency to spend most of his time on other ventures, like SpaceX, Twitter, and Tesla. And yet, he's one of the few constants at the company — most of Neuralink's eight founders have left.
Tensions within Neuralink over the rate of development have been exacerbated by this lack of medical regulation experience, according to the personnel. The proposals provoked a disagreement among senior scientists with greater experience who resented the development pace anticipated by typically younger personnel, according to the employee.
The source who described the late-night meeting said Musk expects Neuralink to operate like Tesla, which brought several ground-breaking electric vehicles to market relatively quickly. "He can't appreciate that this is not a car," this source said. "This is a person's brain. This is not a toy."
BCI technology has the potential to change lives, which is why the NIH has been helping many Neuralink competitors navigate the process of developing a safe brain implant. Synchron, which is pursuing very similar technology to Neuralink, recently got approval to conduct its first human trials. Neuralink clearly has its work cut out in getting approval from the FDA. After all the risks involved are evident – inserting a battery-powered device into the brain and zapping certain areas is quite intrusive.