How boAT engages customers and became an International Player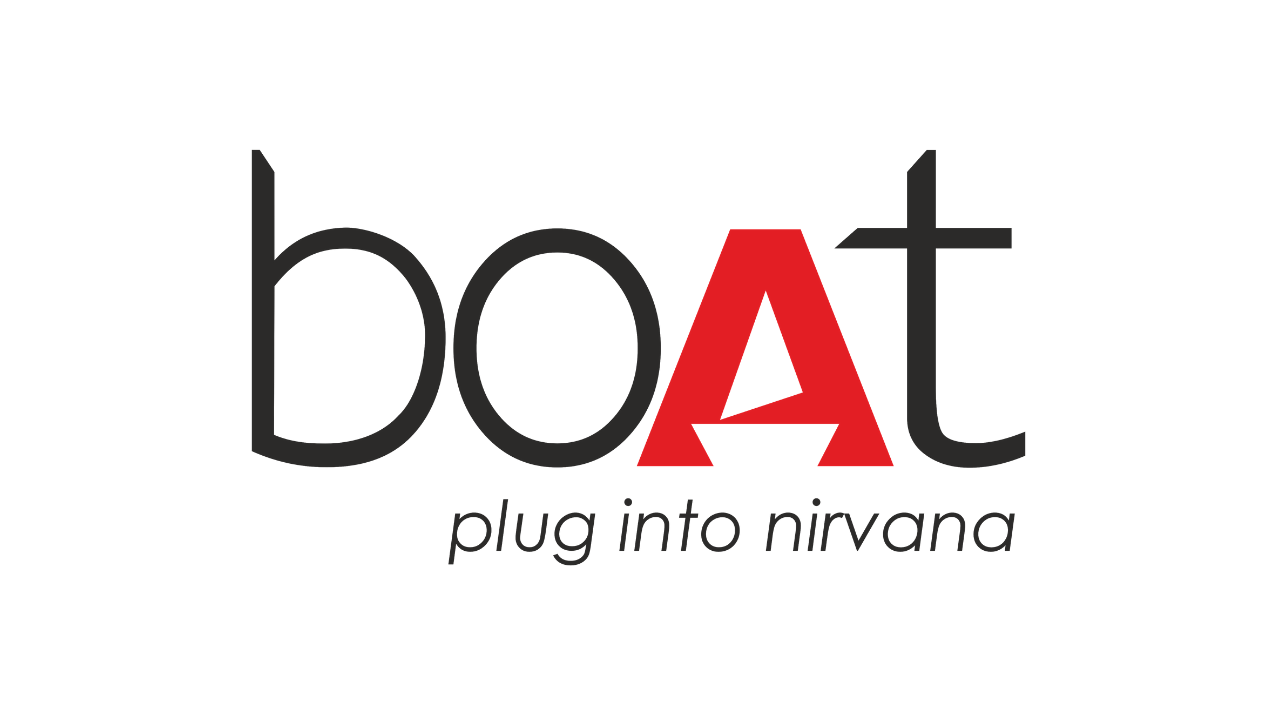 What comes to mind when we hear the word "earphones"? Any guesses?
A business that just a few years ago, didn't even exist but is now the market leader in the audio sector.
You guessed it right- boAt introduced itself as a cost-effective, portable solution in the audio industry.
boAt's success speaks through its statistics, and its quality is resonated in the fact that about 800,000 people have signed up with boAt in just 5 years. It asserts that for every three minutes that pass, one boAthead is added to its family. With 28% of the market share in 2021, boAt audio was named the top brand in the audio wearable category. To add to the impressive figures, in just over five years, boAt has grown to become one of India's leading suppliers of wireless speakers and headphones. In fact, in FY22, boAt registered revenues of Rs. 29 billion, an increase of 100% from the previous year. And now the brand is all set to become a massive 500-crore consumer electronics company by 2024.
boAt is driving the growth ladder in India in a short span, in a market where a lot of startups with even the most amazing ideas stumble down in their early stages. So, what makes boAt remain an exception?
boAt's business journey
Aman Gupta founded boAt in 2014. He was enthusiastic about music and technology, and they hoped to establish a business that would offer high-quality audio goods to the already saturated Indian market. He struggled at first to gain traction, but after introducing a number of new products and establishing a strong social media presence, he paved to find his place.
In fact, when it comes to wire-free audio in India, boAt is touted as one of the most popular brands. They have captured a huge share of the Indian market because of their unique products and marketing strategies. And all this happened within five years of its launch. What began as a small firm in Aman Gupta's garage has grown to become one of India's largest producers of wireless speakers and headphones. The story itself raises the curiosity of how Aman Gupta was able to pull off such a huge success.
The co-founders of boAt invested 15 lakhs each and embarked on a bootstrapped journey selling mobile cords and chargers in their commencing year. It weathered the storm in its first year, posting sales of 31 crores and a nice profit of 1.67 crores. It nearly quadrupled its revenue in the next fiscal year by adding wireless earwear and speakers to its range. The rest, as they say, is history.
What distinguishes boAt and brings them in line with international products?
It was not simple for boAt to go from a modest startup to a major audio electronics company in India. Of course, it encountered numerous difficulties in the beginning. But, as we dig deeper four critical reasons for boAt's success emerge:
✔ Products that are novel: boAt has always been on the cutting edge of innovation, providing innovative products that fulfil its consumers' needs. For example, they were among the first companies in India to produce wireless earphones. So, while India was flooded with international wireless earphone technology, Aman Gupta leveraged the Made in India campaign and brought to Indians our very own brand that spoke of high quality and innovation.
✔ Good Marketing Strategy: boAt has a great marketing strategy in addition to innovative products. They efficiently use social media to generate awareness about their products and reach out to new clients.
✔ Customer-Oriented Approach: boAt is committed to delivering an exceptional customer experience. They provide excellent value for money and consistently assist their customers with any problems they may encounter. Their presence across social media channels also adds to the customer-centric approach.
✔ Outsourcing the manufacturing: Even though boAt lacked the competence to make high-quality earbuds in India, they chose to outsource the manufacture to Chinese companies. As a result, they concentrated completely on designing the product and building the brand through marketing and sales.
boAt began its journey when the Chinese product typhoon had begun to lash India. Micromax, the largest Indian handset player and second in the smartphone pecking order after Samsung, had been savaged, and Lava, Karbonn, and Intex felt the heat too. The prediction was bleak. Chinese players, led by Xiaomi, Vivo, and Oppo, were expected to unleash a tsunami. boAt went the Havells way with its marketing strategy- Wires that do not burn. boAt accomplished something similar with its initial product, cables. It recognised the users' pain point: a frequent snapping of the mobile charging wire. It proposed a similar yet novel solution: non-breakable cables; 'Switch to indestructible cable,' was the message, and it was enthusiastically received by customers.
However, boAt's path from a modest startup to a prominent audio electronics company in India has been fraught with problems and possibilities. They overcame many challenges, but because of their innovative products, effective marketing strategy, and customer-oriented approach, they could carve their niche in one of the Indian market's largest companies.
What is the expansion ambition of boAt?
boAt intends to grow its business and penetrate new markets by developing new items that will fulfil its consumers' expectations. This would enable them to expand further and not just become one of India's leading providers of audio equipment, but challenge international players as well.
To begin, boAt launched a slew of new and unique items that swiftly drew the attention of the Indian market. Additionally, they established a strong social media presence that enabled them to engage with their target demographic. In fact, boAt has expanded its presence outside India by entering into new markets such as the United States, Europe, and Southeast Asia. The brand has established local offices and has partnered with local distributors to reach new customers.
Overall, boAt's success as an international player can be attributed to its strong brand image, diversified product portfolio, strategic partnerships, international expansion, and customer-centric approach. These factors have enabled BoAt to establish itself as a trusted and reliable brand in the global market.
Wrapping Up!
The brand has grown from strength to strength in recent years. In the third quarter of 2022, boAt lifestyle surpassed Apple, Samsung, and Xiaomi to become the most popular ear wear brand in India. The brand sold 15,000 items every day within a three million-plus online user community and collaborated with six IPL clubs. And that's not all, boAt continues to challenge its products along the technological disruption line and keep itself open to constant changes. This can be resonated with the change in product technology over time.
Since its inception, boAt's products have evolved significantly. Initially focused on producing high-quality audio goods for the Indian market, they have subsequently expanded their product line to encompass a diverse range of audio items such as wireless earphones, speakers, headphones, smartwatches and other lifestyle products. This has enabled them to reach a broader consumer base and become one of India's leading suppliers of audio electronics.