The future of smart, sustainable warehousing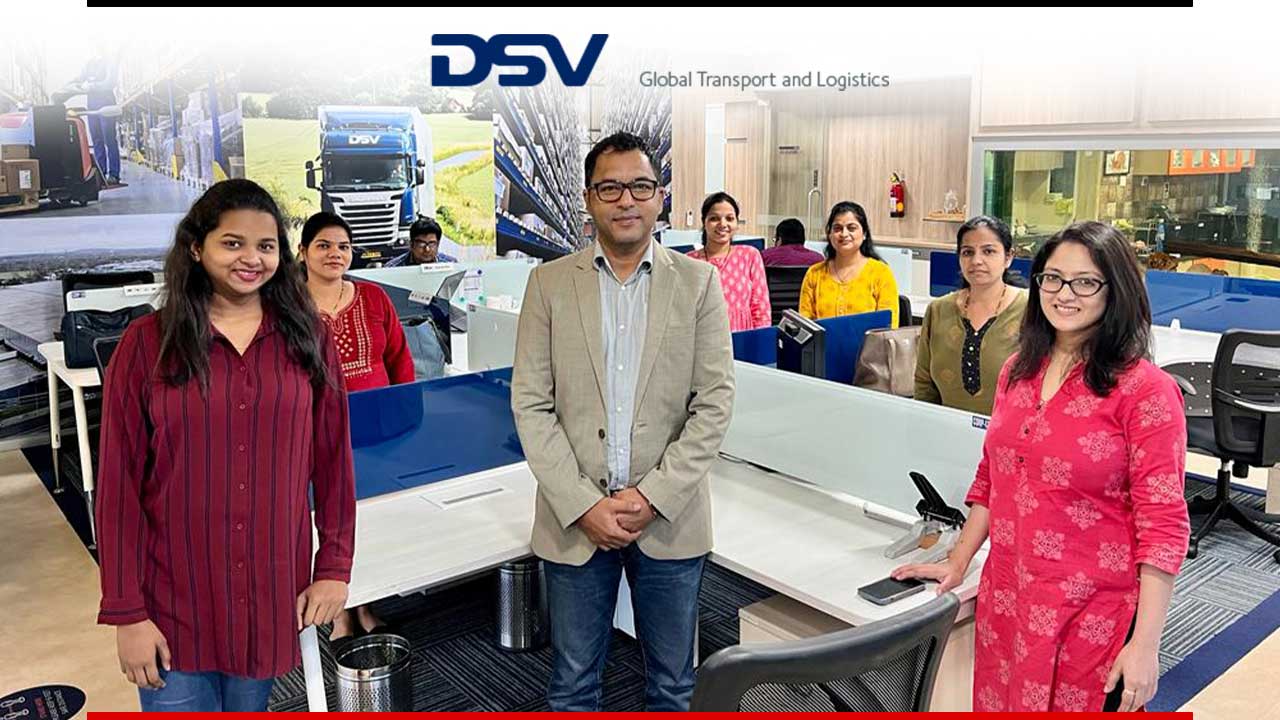 Warehouse Automation is a product by DSV that automates manual processes within warehouses. It exchanges manual labour with mechanical power of some form (machines/robots) and takes over the human intervention in the process. Warehouse Automation is a product that we offer to the warehouses within DSV Solutions in which we can realise a positive Return on Investment (ROI) within a pre-defined period or as a strategic decision. Warehouse Automation reduces working hours and dependency on hired staff while increasing efficiency, competitiveness, and process quality. The approach for warehouse automation in BCM Global Process Engineering can be split into "Automation Programme" and "Turn-Key" Automation.
Our automation vision is to implement high quality automation products that have flexible solutions and applications; that are scalable and can be relocated if a contract ends or the site no longer needs the automation solution. Automation at DSV Solutions is organised by the BCM Global Process Engineering Department and supported by the BCM Global Application Engineering team if the automation solution needs to be integrated with CargoWrite.
Our department aims to standardise the approach and solutions of automation products by following an automation programme for the development, implementation and roll-out of these products. A successful pilot phase of an automation solution or product typically ensures a shorter roll-out time of these products to sites because the available automation products are already integrated with CargoWrite in the pilot phase of the programme. This integration is managed by BCM Global, which reduces the global costs of IT and engineering for the site when automation products are rolled out. Automation programme for roll-outs ensure centralised support for the automation products. These products also have proven concepts and productivities, which enables business cases to be developed and approved efficiently.
Available products in the Automation programme
Available products in the Automation programme derive from a constantly growing portfolio, which is made available to the warehouses. Examples of products in this portfolio are:
Locus
Autostore
Packline
Pick-by-light
Robotics (Goods-to-Man, Man-to-Robot)
AGV (pallet handling)
Autobag
In DSV Solutions India we are already working with multiple Automation Projects including Pick by Light, ASRS using vertical carousels and other products at various facilities in India.
Sustainability
Responsibility at DSV entails being a good corporate citizen and managing environmental impacts from operations, in addition to engaging with and supporting communities where operations are located, and using the company's expertise to support people in need.
DSV is one of the first companies in the logistics industry, committed to the science based targets initiative. By using the science based targets initiative to guide all of our sustainability efforts, DSV ensure that its low-carbon transformation is always aligned with the latest climate science and in line with the goals of the Paris Agreement to limit the global temperature increase. For this reason, they are currently in the process of updating our science-based targets to better align with long-term objectives.
DSV has set "Sustainable Development Goals (SDGs)" taken from the Sustainable Development Goals set by the United Nations. The goals encompass specific targets aimed at reducing poverty, protecting our planet, and ensuring prosperity for all. The SDGs put a spotlight on some of the world's biggest issues and by DSV adopting these, it enhances its ability to increase impactfulness.
By 2030, the company plans to substantially increase the share of renewable energy in the global energy mix. When new DSV locations are built, the organisation adheres to some of the strictest national and international standards, including DGNB, BREEAM, and LEED standards. New buildings are constructed with a lifespan of minimum 50 years, with an aim for 85% of the building materials to be reusable.
DSV India is committed to reducing the adverse impact of its own operations (scope 1 and 2) on the environment wherever possible. For example, they are working to minimise the direct impact of owned buildings and ensure any new facilities live up to the highest standards that include BREEAM and application of green building standards in all new facilities, including use of the technologies like low energy lighting, energy-friendly roofing, smart electricity technology, etc.
In addition, they have initiated a requirement for all new buildings to use renewable energy – either generated on-site.
Ranging from CO2 reporting to strategic supply chain optimisation and sustainable fuel offerings, Green Logistics offers customers throughout the industry an opportunity to introduce greater sustainability in their operations without constraining their business. This is critical if we are to accelerate the green transition and reduce the impact of the transport and logistics industry on climate change.
Other initiatives adopted by its facilities include recycling, reduction, & sorting of waste. They also support and promote innovation and internal initiatives to reduce the use of plastic wrapping, cardboard, and other packaging materials etc.
This reinforces DSV Solution India as logistic solutions committed to achieve net-zero emissions in line with the Paris Climate Agreement, and positions the company as a business that generates value today, and in the future.
DSV Solutions India's Managing Director, Gaurav Gupta, stated that the company is making a state-of-the-art Facility in Bhiwandi area, which is a 650k SFT single box that will be compliant with all latest WH norms. It will be a fully green facility adhering to all sustainability norms and ESG goals and renewable energy, including Solar Power, Rain Water harvesting, E-charging points, and all MHEs will run on electricity. This facility will also have VNA racking and G+8 configuration.