Key industry trends transforming the B2B Distribution industry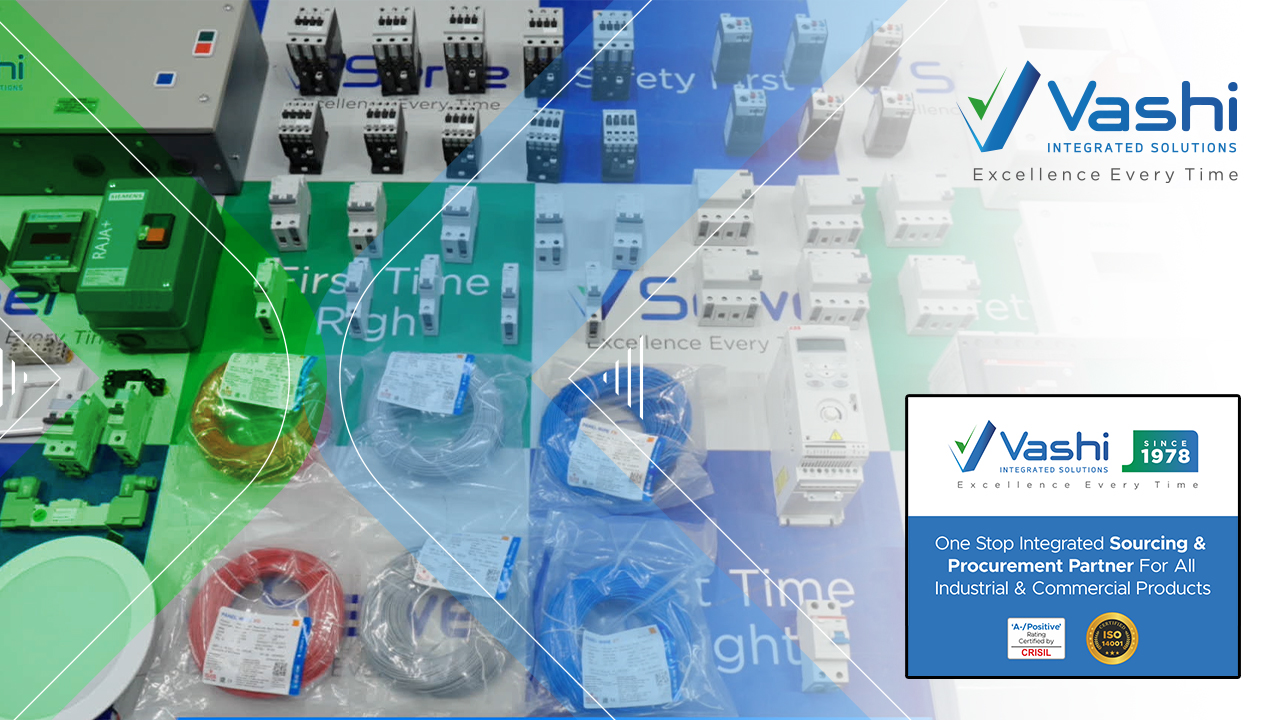 By Suraj Dodeja, President, Vashi Integrated Solution
The B2B Distribution Industry is undergoing a massive transformation. It's just not enough for a Distributor to have financial stability, Vashi Integrated Solutions Limited (VISL) being rated Crisil A- and having access to liquidity is more of a foundational requirement than an offering in the changing market.
I believe industry focus should move away from just achieving principal targets to providing real world solutions to our customers. The customer expects us to be a partner in his decision-making, which at times would also mean suggesting a competitor's offering.
It is a misconception among many of our clients who believe that we are only a "switchgear" or a "Cable" company, whereas not many know that we are also India's leading motor, gearbox, bearing, lubricants, and solar equipment distribution company.
We would like to be known as a "One-Stop Sourcing Partner" in the B2B Industry across various Product Categories. As a trusted sourcing partner, we must bring "peace of mind" to our customers so that they can focus on their core business.
In January 2022, we initiated this journey of adapting to the changing needs with a complete overhaul of our organisation from being geographical and brand centric to being "customer centricity." We also dropped the word "Electricals" from our name and replaced it with "Integrated Solutions" to further align ourselves with the changing times.
In the recent past we have introduced a plethora of new offerings from multi-location, multi-category rate contracts to Vendor Managed Inventory (VMI) for our very large clients.
For one of our VMI projects, we have a rate contract in place where we manage sourcing to last mile delivery across 20 plants for over 20,000 item codes, which they were earlier sourcing from 450+ vendors.
Given our four decade old legacy in industrial distribution and expertise across various critical MRO categories, large industrial plants look at us as the first choice for such VMI projects. With such partnership, plant buyers are able to give more time to fewer items that contribute to 80% of their direct and indirect spend.
In the solar industry, the role of a "One-Stop Integrated Sourcing Partner" is just being realised in India as the market slowly moves away from ground mounted to rooftop Installations. Unlike ground mounted projects, rooftop solar projects require strong supply chain capabilities given the distributed installation sites. This is where the role of Distribution companies like Vashi will become more critical. In developed markets like the USA, I have personally seen distribution centres even supplying mineral water bottles for installers on site along with the panels, inverters and BOS materials!
As a company, we have been investing in digital technology for over 15 years. We were the first industrial distribution company in India to implement SAP way back in 2008. We introduced CRM in 2011 when most companies in India did not know of its existence.
The pandemic has fast forwarded the acceptance of digitalisation in the B2B World. And we at Vashi are at the forefront of providing technology solutions to our customers. We are the first company in our industry to have an enterprise portal where over 10,000 customers have access to live inventory, order status, ability to place orders online, technical data sheets, and a lot more at the click of a button without compromising their safety. We believe that over the next 2-3 years, at least 50% of our daily orders will be driven through our Online Portal with minimum human interference.
Our digital road map includes transforming ourselves into an omnichannel service provider integrating with WhatsApp, calls, email, websites, and social media to provide better quality and faster response to our customers.
We are also in the process of creating a business lead management platform on our enterprise portal, where panel manufacturers, machine manufacturers and installers will have access to live projects in their region, thereby providing them the ability to increase their business.
Another major trend I see is in the area of recognising the importance of talent management in distribution companies. To keep pace with the above transformation, erstwhile "family managed" businesses have to evolve into "professionally managed" organisations.
This I feel is the Achilles heel to growth, as talent management is more of an art than science. For this, the business owners need to seriously believe that our team is also our "internal customer" and ensuring their "peace of mind" is also one of the fundamental responsibilities of the company. We need to stop considering people as "resources" and realise that they are more like "partners" who are eager to collaborate with our vision in this journey of transformation. In a nutshell, the next decade in our Industry will belong to companies that becoming increasingly "customer-centric" with their offerings, leverage digital technology to simplify processes, and last but not the least evolve into a "professionally managed" organisation.