Elon Musk frees the bird, takes over Twitter. Now what?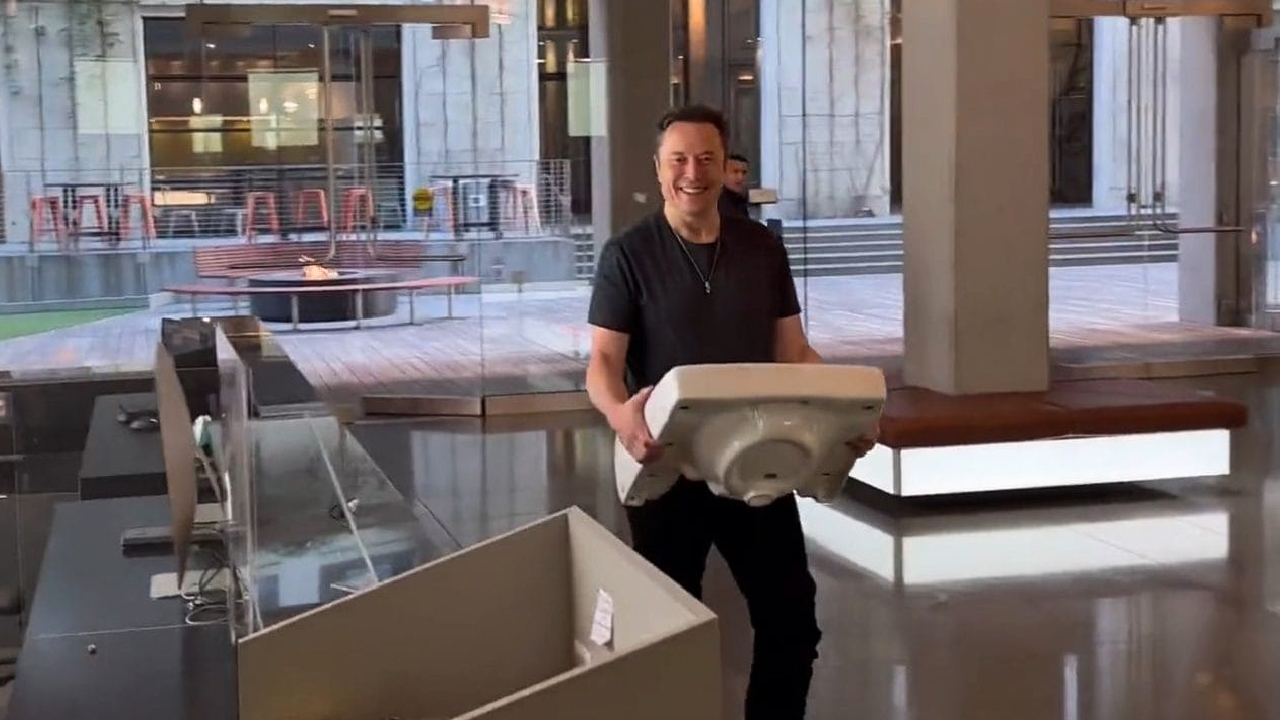 After more than 6 months of one of the world's most famous and chaotic acquisitions, Elon Musk, currently, the richest man in the world is in charge of the social media platform, Twitter. Within days of his tenure as CEO and owner of Twitter, Musk has tweeted a lot of ideas about his plans to transform Twitter and has started the process of implementing them. Several of the more significant ones have brought up several changes and transformations that some consider shocking.

According to reports from CNBC, The Washington Post, and The New York Times Musk has reportedly fired CEO Parag Agrawal and two other top executives, CFO Ned Segal and head of legal policy, trust, and safety Vijaya Gadde. It was also reported that the whole deal closed on Tuesday night although it was confirmed officially neither by Twitter nor Musk at the time of publication.

Musk said in a filing on Monday he will serve as chief executive of Twitter, the social media company he just bought for $44 billion, a move that Wall Street analysts have said could stretch the billionaire thin. He also revealed that he became the sole director of Twitter as a result of the takeover." The following persons, who were directors of Twitter before the effective time of the merger, are no longer directors of Twitter: Bret Taylor, Parag Agrawal, Omid Kordestani, David Rosenblatt, Martha Lane Fox, Patrick Pichette, Egon Durban, Fei-Fei Li, and Mimi Alemayehou," Musk said in the filing. Shortly afterward, Musk tweeted that the move to dissolve the board "is just temporary," without elaborating.

However, Musk's job is not going to be as easy as it looks. To be CEO and owner of Twitter is a demanding position. Musk's main business interests were in the manufacture of electric vehicles, rockets, and underground tunnels. Now he has to face a completely different and new business challenge. Including influential world leaders, journalists, and other celebrities He is used by nearly 400 million people Social How to use the problem. And. Musk also needs to find a better business model for the company. Twitter has never made more money than its social media rivals such as Facebook and YouTube. And like any other big technology company, its stock price has plummeted over the past year. A recent Reuters report found that the most active and profitable users have left the service in droves since the pandemic.

So far, Musk has thrown out a lot of ideas, often in the form of tweets, about how he plans to turn Twitter around. What exactly does this spell put for Twitter users and the rest of the Twitter community? Musk has constantly reiterated his promise of "freeing the bird" and making Twitter a platform for free speech. Musk's most consistent message about why he wants to buy Twitter is that he wants it to be an open digital town square of ideas, without intervention. He has said that he will allow anyone to say anything they want on the platform, as long as it's legal. "I think it's essential to have free speech and to be able to communicate freely," said Musk at a Twitter employee meeting in June. At the meeting, Musk said, "I think we should be allowed to say some pretty outrageous things within the law, but it's not amplified and doesn't have much reach." Musk didn't explain how he will decide what kind of content it will reach and what it won't, and how it's different from what Twitter is currently doing. Twitter (like all other major social media platforms) has long battled harmful content, including a 2020 advertising boycott. Also in recent years, it has expanded its policies against speech, harassment, and violent content.

In a public memo to advertisers which he released on Twitter, Musk addressed concerns about his moderately liberal approach to content moderation. He wrote that Twitter "cannot become a free-for-all hellscape, where anything can be said with no consequences!" and added that he wants Twitter to be a place "where you can choose your desired experience according to your preferences, just as you can choose, for example, to see movies or play video games ranging from all ages to mature." However, industry onlookers are skeptical, with automotive major GM pausing its ads due to a conflict of interest with Tesla, and advertising giant Interpublic Group (IPG) reportedly recommending that its clients temporarily pause spending on Twitter ads until greater clarity is available on clarity on the social network's plans for trust and safety. IPG has multiple blue-chip clients on its roster, such as American Express, Coca-Cola, Johnson & Johnson, Spotify and others.

Elon Musk has also spoken about addressing the other problems that the social media platform faces such as the infamous Twitter bots. Bots are a known problem with Twitter, which the company claims makes up less than 5% of all accounts. Musk believes the number to be much higher, around 20% or more, and said he used that as the legal basis for going out of business first.

External research shows that bot penetration on Twitter is less than 5% but the overall reach of these bots in conversations is exaggerated and could reach 20%. "I mean, frankly a top priority I would have is eliminating the spam and scam bots and the bot armies that are on Twitter," Musk said at a TED conference in April. "I think these influence … they make the product much worse. If I had a dogecoin for every crypto scam I saw, I would have a hundred billion dogecoin."

Musk has also reportedly spoken about turning Twitter into a "super app" which he plans to name "X." He has expressed he wants to fulfill Twitter's potential by making it much more than a social media app: turning it into a "super app." The original super app is China's WeChat, which people use to do everything from paying their bills to ordering takeout to message their friends. It's one of Musk's most ambitious plans and the closest to a real business strategy. Today, 90% of Twitter's revenue comes from advertising. Musk wants Twitter to be less reliant on ads and earn more from subscriptions (which Twitter already does), potentially monetizing these super-app transactions.

Both twitter employees and users should prepare themselves for a string of transformations, as promised by Musk. f there's one thing we know by now in following the Elon-Twitter deal, it's that what Musk says he'll do can be very different from what he ends up doing. But in the next few months, Twitter employees and Twitter users should be prepared for turbulent times.