Guess Who Delivered Your TOI At Your Home?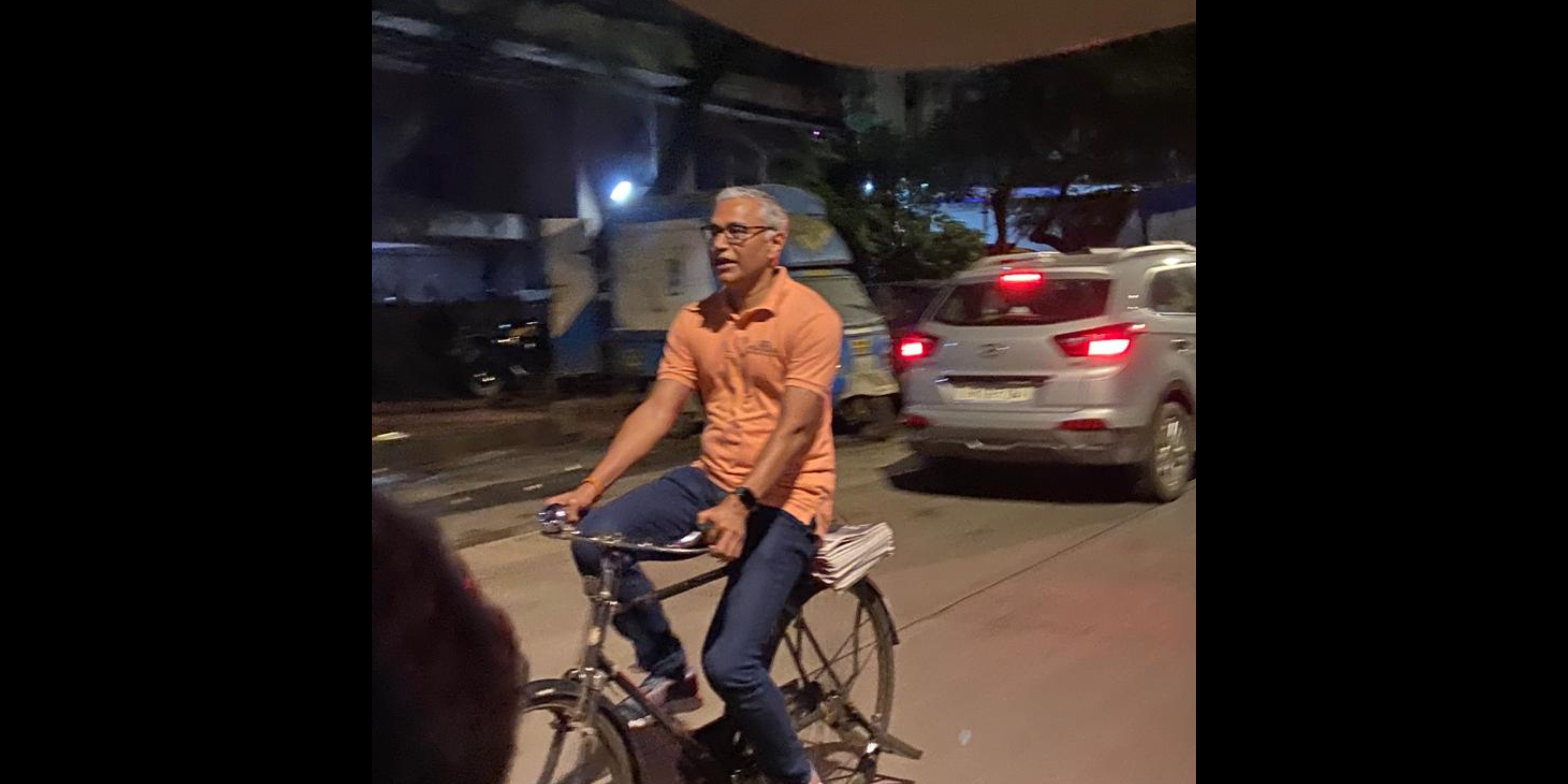 TOI Shares with Readers 'A Day in The Life of The Times of India'
20th October 2022, Mumbai:
A 180-year young startup…
The legacy of the quintessential The Common Man created by R.K. Laxman…
The picture of Ajmal Kasab captured by a TOI photographer which became a pivotal moment in the 26/11 Mumbai terrorist attacks…
Debating on hundreds of headlines to arrive at that perfect one to be published the next day…
How news sources sometimes ask TOI reporters to meet under a statue, almost like in a Hindi movie…
These are some of the never-seen-before aspects of a day in the life of The Times of India that have been brought alive in an exclusive video with Sivakumar Sundaram, Chairman Executive Committee of BCCL (Times Group).
Watch the video here: https://www.youtube.com/watch?v=ou3uDjeLTJs
The video in collaboration with Brut India takes the viewer through an insightful tour of TOI's iconic office in Mumbai, its newsrooms, and the editorial meetings and then gives a glance into the hi-tech printing press of the Times Group where lakhs of newspapers are printed every day.
The video continues with Sivakumar surprising and delighting readers by getting onto a bicycle and distributing TOI to their houses. He then sits down to discuss some of the challenges and future of TOI and how TOI is trying to address the need of its readers in this era of fake news. He talks about the credibility and authenticity of the news as well as the power of the printed word in the age of fake news. He also emphasized how TOI delivers curated news that can be consumed in 30 minutes every morning rather than scrolling through a deluge of digital news and information that may or may not be accurate.
Sivakumar Sundaram, Chairman Executive Committee, BCCL, said, "It is understanding the whole magic in this– the back story of how so many people at clockwork precision come together every single day to make your morning paper come alive and prepare you for the day ahead. Because print is the final word on the most authentic and credible news."
About The Times of India: The Times of India is India's largest-selling English newspaper and among the largest-selling newspapers in the world. With a legacy of over 180 years, it has been rated by Reuters as India's Most Trusted News Brand. It is part of the Times Group, which is present across media in print, television, internet, radio, and out-of-home.
Website Link: https://timesofindia.indiatimes.com/