AloFrut The Trending Healthy Innovation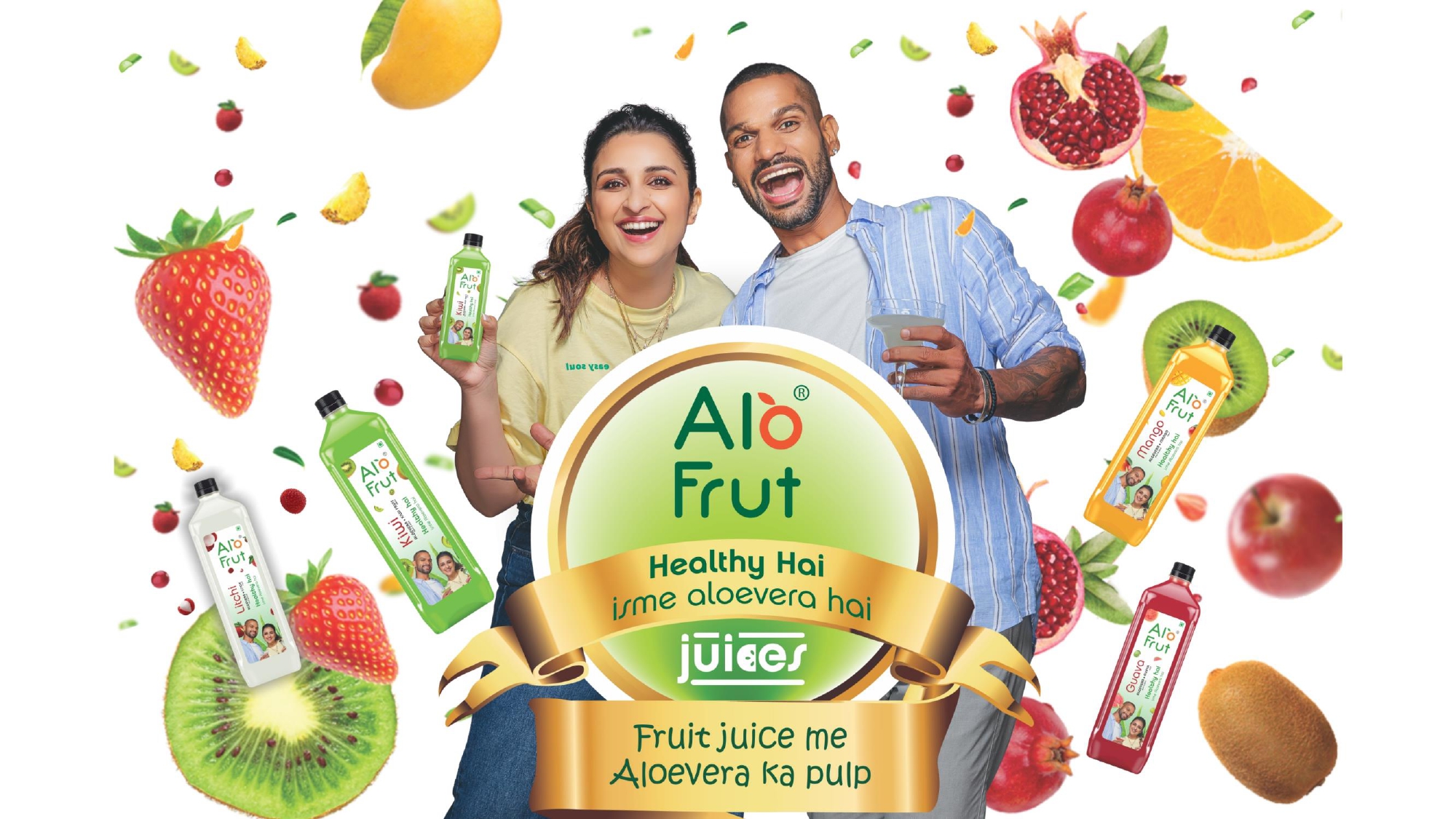 What are the key differentiators for AloFrut?
Offering an innovative product to serve healthy ready-to-serve beverages, AloFrut has revolutionized the ready to serve beverage industry in India and today stands as one of the leaders in this segment. Today having a healthy lifestyle is one of the top priorities for everyone and in such a scenario having a drink enriched with the healthiness of aloe vera pulp without a compromise in taste is a boon for many. AloFrut Juices offers a specialized range of drinks that contain healthy aloe vera pulp coupled with fruit juices which serve as the perfect combination of taste and health making sure that you remain your fittest without having anything to worry about. Being the most accepted brand amongst the palatable yet healthy juices category; Now AloFrut brings Party drinks for the curious tongues. AloFrut has launched India's first-party drink with four different flavours: Mint, Kiwi, Blood Orange and Ginger. AloFrut Mocktails is a specialized range of ready-to-serve drinks that are the perfect accompaniment to a party.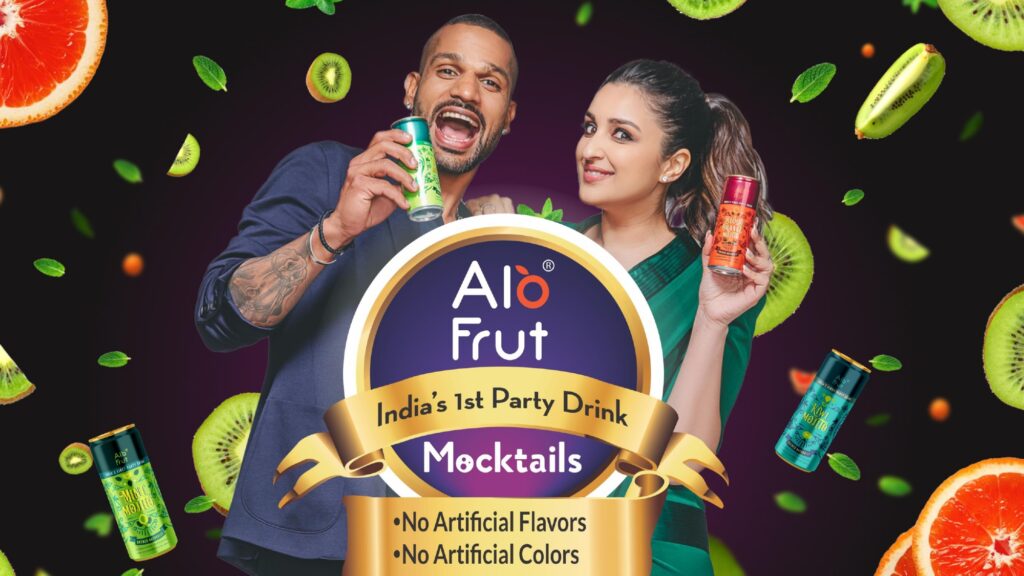 With an exclusive array of flavours to choose from, you can now become your own bartender and serve some exquisite mocktails to your loved ones. AloFrut Mocktail comes with no artificial colours and flavours along with 10% fruit juices content with the goodness of aloe vera extract. So if you are looking to make a healthy yet tasty change in your lifestyle or elevate your party experience then drinking AloFrut is the way to go!
2. What are the most important trends to emerge in the last 2 years, and how has AloFrut responded to them?
The year 2021 started with bringing a great deal for AloFrut as it was the time when they onboarded legendary Indian cricketer Shikhar Dhawan and glorious Bollywood actress Parineeti Chopra. They introduced them to their TVC, their branding and labels and it got us a huge base of customers that related to their products and celebrities and it proved to be a great move in early 2021.
With the emerging trends on digital platforms, many people prefer buying products online for their ease of access. Keeping this in mind, they have launched their products not only on major e-commerce platforms but they also focus on micro platforms to increase the accessibility to the end user. Also, they have made presence in media and digital platforms to increase awareness of the brand and to promote a healthy and tasty beverage. With the success of their fruit juices and herbal juices in the Indian market which is manufactured in Ambala at their in-house manufacturing unit, they are now planning to set up multiple world-class new manufacturing units in Sidco Industrial Estate, Ghati Kathua, UT of J&K by the name of Axiom Foods & Beverages Pvt. Ltd. While this state of art plant to posses complete German machines that has a capacity to produce 120 million liters of beverages per year. It will generate employment for more than 1,000 people and will give a great boost to the agriculture sector of the state using local agricultural produce of the state. They have already tied up with local farmers to produce aloe vera. Moreover, the Horticulture