Denim: A Wardrobe Essential That Has A Hidden Meaning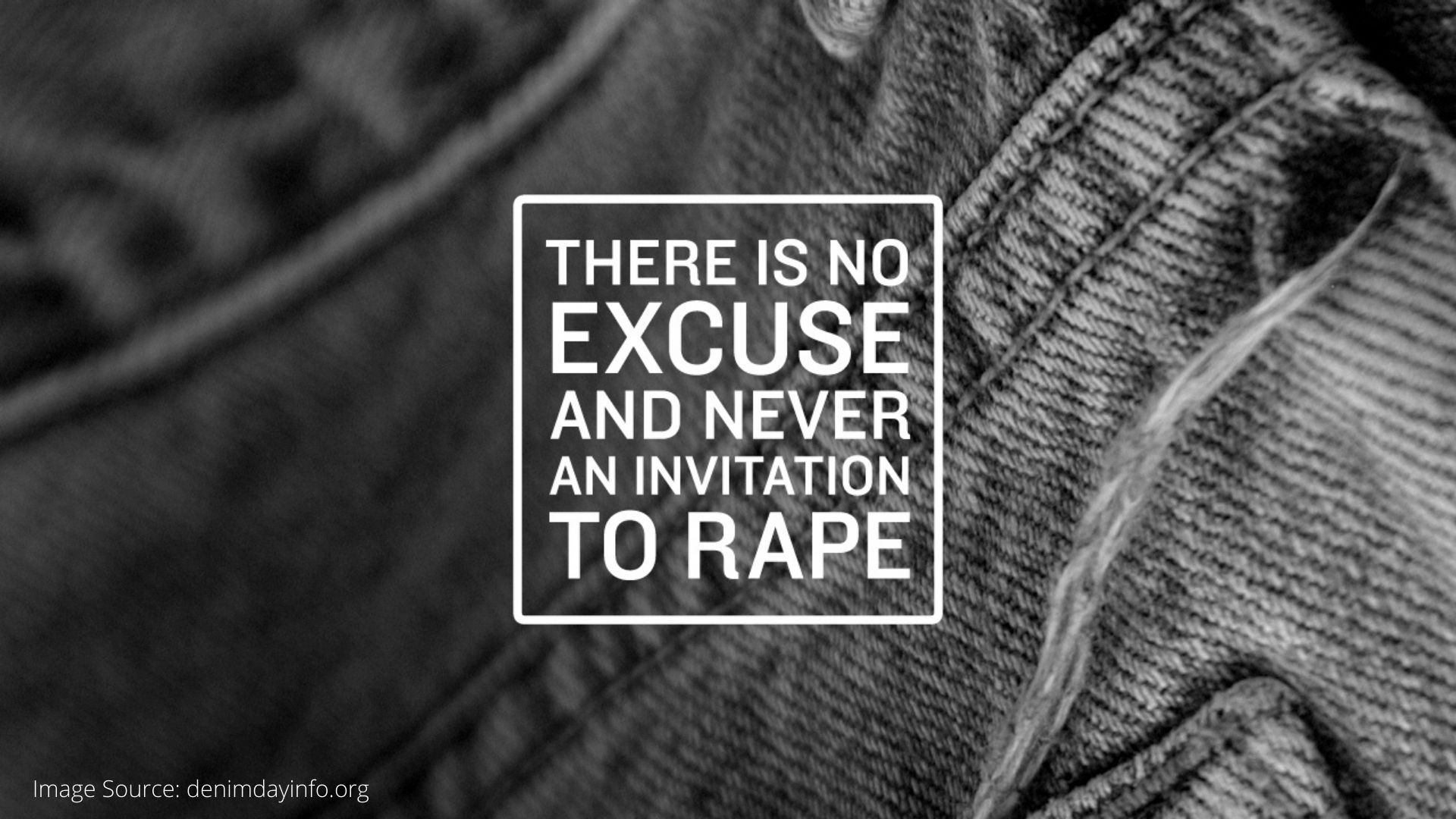 Denim Day is an annual event you may have never heard of before. It takes place every last Wednesday of April. It encourages people to wear denim jeans to raise awareness of rape and sexual assault.
As April is Sexual Assault Awareness Month, it is necessary to open up these discussions and understand the importance of awareness.
Denim Day began after a 45-year-old driving instructor was charged with rape in Italy in the 1990s after taking an 18-year-old girl for her first driving lesson and sexually assaulting her.
The Italian Supreme Court overturned the rape conviction because the victim was wearing tight jeans. She had to help the rapist remove the jeans, thus implying her consent.
Naturally, this story angered many people, and the next day women showed up in the Italian Parliament in jeans in solidarity with the victim.
What started as a local campaign to raise awareness of the victim-blaming incident has since grown into a globally recognized movement that aims to deconstruct the myths surrounding sexual violence and is now the Violence Prevention and Education Campaign.
Community members, elected officials, businesses, and students are urged to mark Denim Day by making "a social statement with their fashion statement" by wearing jeans as a visible way of protesting the misconceptions that surround denim. Sexual violence.
Last year, more than 10 million people reportedly wore denim to combat sexual assault and violence this promotes the message that there is never an excuse or an invitation to sexual assault.
There are also Denim Day posters and flyers in prominent places around the world, stating that "rape culture stops with me."
You can also support by being part of the online community dedicated to ending sexual violence is a crucial way to raise awareness and continue to build the denim day movement.
It's about giving the campaign against sexual assault a bigger platform, a platform that can lead to a better future for our society.
Sharing an instance explaining how you can show your support.
*Carly Clifford's name has been changed to protect anonymity*
Carly Clifford is a 19-year-old student who is also an active and ambitious participant in the denim day movement, which is close to her heart.
Talking about his decision to participate in the movement, Clifford said: "The online community surrounding the event is full of support and has a real sense of togetherness. It is comforting to know that other people are passionate about the same values ​​as me".
"Raising awareness and challenging misconceptions is important when tackling sexual violence," Clifford said, "if we don't make a collective effort, there won't be results. collective".
Clifford spoke of the "sense of empowerment and inspiration" she felt after participating in the movement, explaining that "wearing denim is such a simple yet powerful action that makes a big difference."
She added that "there might be people who think that just wearing their favorite pair of jeans that day won't solve the problem. And it's true, just wearing a piece of clothing won't solve the sexual assault crisis, but it will encourage education and inspire others to get involved."
The goal of Denim Day is to raise awareness, and with increasing awareness comes the opening of meaningful conversations. But awareness itself is only part of the equation. Awareness does not automatically change people's behavior. To tackle the sexual assault crisis, we need better education and better resources. Survivors are too often afraid to reach out for fear of not being believed at all or not being taken seriously.
The lack of education about sexual assault and the lack of access to platforms and resources that help de-stigmatize and combat the problem is worsening. We need to use our platform to raise awareness of sexual assault campaigns such as Denim Day itself and raise awareness of the lack of education and resources.
Write your local MP, volunteer with a sexual assault charity, and create resources to share in schools. The power is in our hands. Let's use it to promote meaningful change and action.
Someone's clothes do NOT determine their consent, they should never have had it, and they never will. On Denim Day, make a conscious effort to get involved and start raising awareness and educating. If we all work together, we can all fight for a society where victims are never blamed for what they wear.