Ola Has To Look Into The Administration As The Exodus Continues: 6th Senior Level Individual In 6 Months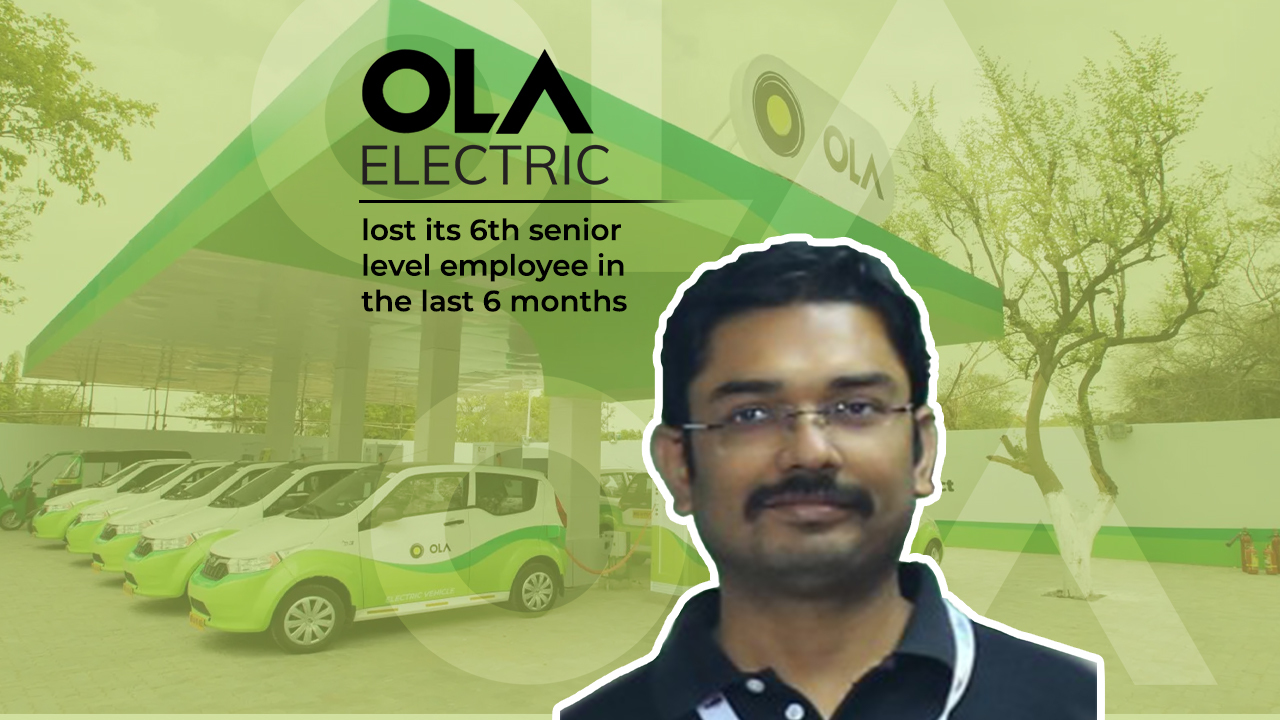 One of India's most well-funded businesses, Ola has difficulty retaining senior-level employees. At least five key executives have left in the last six months alone. To be accurate, the company has managed to attract the right expertise from the automobile market, although by startup standards, the company's life span is brief.
Ola Electric Mobility's exodus continues. Nishit Jain, a director with the company for over five years, is the most recent to go. According to ETAuto, Jain has joined Daimler India Commercial Vehicles (DICV) as its EV mobility unit head. Since March 2018, he has been a part of the ANI Technologies-owned Ola, where he worked for nearly two years and five months. Jain joined Ola Electric Mobility in April 2019 as an Associate Director, wherein he stayed for almost a year before becoming a director for a year and a half.
Jain came to Uber from Maruti Suzuki, where he started as a Graduate Engineering Trainee in 2004 and rose through the ranks to become a senior manager in March 2018. He spent 11 months as a deputy manager at Magneti Marelli Powertrain in Italy and almost a year as an assistant manager at Suzuki Motor Corporation in Japan. Jain holds a Bachelor of Engineering in Electronics and Communications from NSIT and an MBA from FMS, University of Delhi, and has worked on automotive EE (electronics) systems, vehicle controllers, telematics, BMS, Charger, and Electric Vehicles design, development, and program management.
In a nutshell, Ola, which is valued at around $5 billion, has established a Futurefactory in Tamil Nadu with a capacity of 10 million units and over 3000 machines. However, it struggled to increase manufacturing capacity and meet its client promises, delaying the shipment of its scooter. Lately, the company's S1 Pro electric scooter went up in flames in Pune, raising concerns about the quality of the company's products. ETAuto revealed last month that Ola Electric had multiple high-level exits in the previous six months, including from both the electric vehicle and ride-hailing businesses.
Pankaj Sharma, India's Head of Sales and Distribution, and Shaji Titus, the senior Director of Manufacturing, left the company after only 17 months. Gurinder Singh Sukhija, who worked as a Senior Director and Head of Customer Partner Support Operations, also left the organization. Sukhija has joined the Ather Energy team. Murali Sashidharan, the company's Head of Communications Strategy, Mobility, and EV Business, has departed the organization. Vice President of Manufacturing Vishwanathan Ramesh also submitted his resignation. Sanjay Bhan, presently the Head of Global Business at Hero MotoCorp, joined Ola Electric as Chief Business Officer in December 2019 and left after ten months. Ankit Jain, Ankit Bhati, and Anand Shah, three of the company's co-founders, have already pursued new interests.
Ola raised an additional USD 200 million from Tekne Private Ventures, Alpine Opportunity Fund, Edelweiss, and other investors. In the most recent round, its company was valued at USD 5 billion.