Sumukhi Suresh Launches Motormouth, A Platform To Empower The Good Kind Of Mediocrity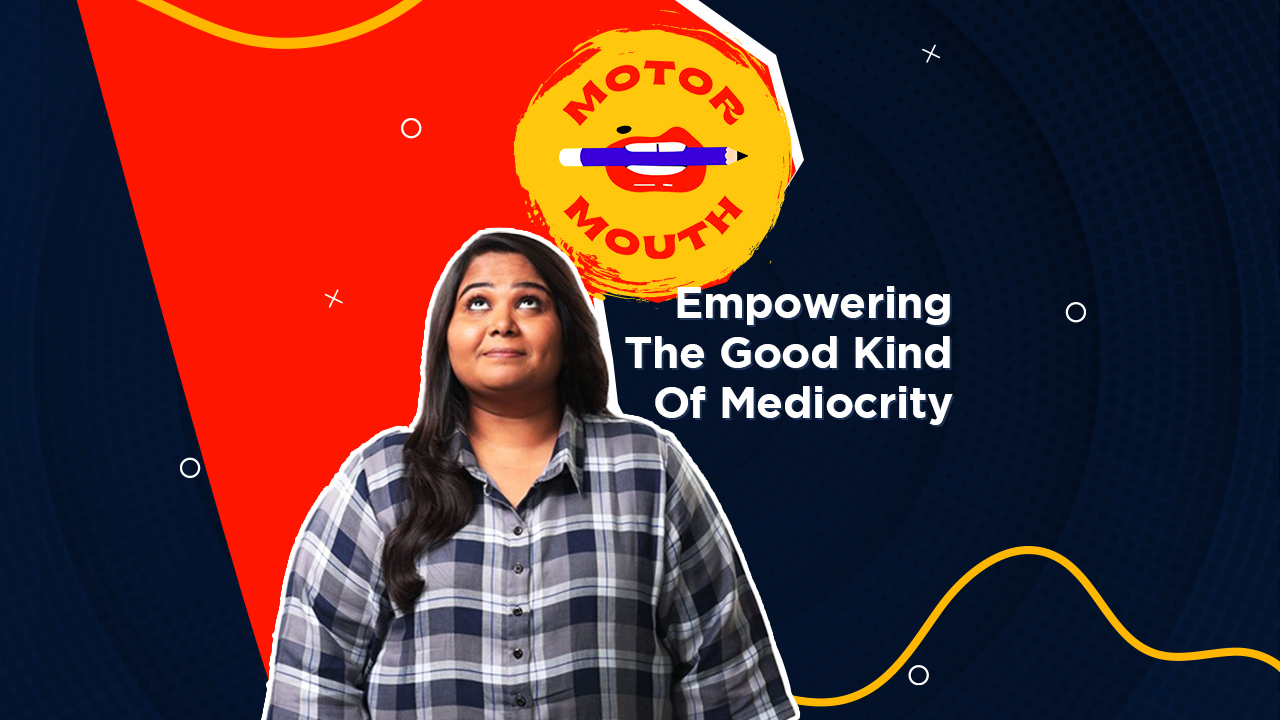 Sumukhi Suresh, a writer, showrunner, stand-up comedian, and actor, introduces Motormouth, her dream company that will use Sumukhi's talents to develop, curate, and discover engaging content for women across all platforms. Motormouth will produce long-form and short-form content, as well as films. The writers at Motormouth want to use storytelling to influence people's perceptions of culture and gender, but they don't scrimp on jokes that will make you laugh at a funeral.
The variety of personas male performers play or represent is enviously incredible, and Motormouth intends to replicate this for female actors and, eventually, for other genders as well, with the right team. "Because the market considers only men pay to see content, developing material for them is the most prudent content strategy." But that's only because they've been endorsed, invested in, and backed for decades. I'm not interested in a slice of that pie; I'd rather have my pie. I've only become who I am due to the admiration and love I've received from ladies of all ages (sometimes hate too). So investing in content for women 30 years later is the best content move," Sumukhi added.
"I had a fantasy to play the lead and not the best buddy," Sumukhi said of the notion that led to the creation of Motormouth. I was told I didn't look like a lead and questioned whether I could carry a film or television show on my own. The only way to disprove that assumption was to create my program, complete with a genuinely flawed protagonist that you reluctantly root for. Only Much Louder (OML), my management company, backed my project, sold it to Amazon Prime Video, and now Pushpavalli has two seasons. Hopefully, I'll be able to manufacture more of these for myself and other Sumukhis with doe-eyed eyes."
Sumukhi is creating a staff of writers to cater to branded material and writing fiction. In an increasingly digital world, brands see the value of collaborating with artists to conceptualize and craft ads. Sumaira Shaikh, who is co-creating a young adult comedic thriller with Sumukhi for a leading OTT platform, adds, "Sumukhi enjoys working with women, and the male writers have criticized her that they are the token guys in her writers' rooms and I agree, boys are losers."
For renowned Indian producers, Motormouth has already secured two feature films. The content house's debut project, an untitled young adult comedy thriller written by Sumaira Shaikh and Sumukhi Suresh, will soon be released on a powerful OTT platform. Sumukhi Suresh will also appear in the show as one of the main characters. Through WME, the international agencies, she is also pitching a Tech Comedy to a significant producer in the United States. Motormouth is also producing shows and films on its own to ensure that it has a diverse range of possibilities to pitch.
By writing to her, aspiring writers can apply to be a part of Motormouth and give their expertise in creating unique material. Sumukhi, for example, can read the pulse of today's youth through her material and is proven to be a better source of engaging content ideas for companies.
"Sumukhi is the ideal multi-hyphenate," said Ajay Nair, Managing Director of OML. He also added, "'she demonstrated that she could create, act, and direct a multi-million dollar production while still making people laugh. She's on her way to becoming one of India's most potent creators and storytellers, and we're pleased to be a part of it".