How Indians are disrupting the FMCG industry!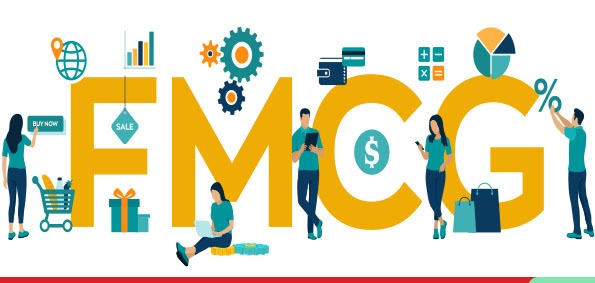 The fast-moving consumer goods (FMCG) industry in India is expanding. There have been various advancements in this market over the years, ranging from a greater focus on products featuring organic ingredients, to using data to analyse customer trends, and even automating the manufacturing process.
Skippi
Indians have a reputation for having a sweet tooth. We enjoy everything from ras malai to jalebi, mishti doi to doughnuts. Aside from milk-based ice creams, ice popsicles are one of the delicacies we've grown up eating at fairs and outside our schools.
Skippi (also known as Kabra Global) is an offshoot of Prabhat Udyog, a larger FMCG company started by Ravi's father, Pravin Kabra in 1980.
Ravi and his wife, Anuja Kabra, started researching the market. After speaking to friends in different cities, the duo realised that the gap existed. They launched Skippi in 2021. It is available in six flavours that are extracted from natural fruits and vegetables. For instance, in the Mango Twist ice pop, the colour is extracted from curcumin.
The brand sells through its website as well as marketplaces such as Amazon and Flipkart, and also through 2,000 retail outlets across the country.
99 Pancakes
Vikesh Shah, a keen observer of trends and cultures, had seen that pancakes, with their numerous toppings and flavours, were a mainstay and mostly consumed as a breakfast meal throughout his trips to Europe. With the rising popularity of pastries and English desserts in India, he believed that there was a vast market for pancakes waiting to be discovered.
In 2017, Vikesh opened the first location of his pancake specialty store in Kala Ghoda, Mumbai. It began by selling pancakes for Rs 99 each, hence the name 99 Pancakes.
Vikesh says he understood that, unlike the West, India would not eat pancakes for breakfast, at least not as a regular occurrence.
In 2018 and 2019, the company hit its stride, opening 65 outlets across India, notably in Gujarat, Telangana, Madhya Pradesh, Karnataka, and Tamil Nadu. It is now available on delivery aggregators like Zomato and Swiggy.
Baggry's
When Shyam Bagri joined his family's flour-milling business in the late 1970s, he was only 19 years old. He developed a flour-milling unit at the age of 21 and led the B2B (Business-to-Business) unit for the next four years, wanting to learn more.
But, Shyam aspired to do much more than run a grain mill.
In an interview, his son Aditya Bagri said, "He had a desire to build his brand that was wholesome and nutritious, not driven by any economic aim." In 1994, this is how the cereal brand Bagrry's got its start.
India's consumer behaviour changed once the economy opened up in the 1990s. Apart from parathas and vada pavs, Bagrry's brought muesli and granola, nutrition bars, peanut butter, quinoa seeds, flax seeds, and apple cider vinegar to a health-conscious audience.
Mukunda Foods
Factory automation is one of the most recent advancements in the Indian manufacturing business. The industry is increasingly focusing on cost-effective manufacturing processes, which has resulted in increased factory automation.
Mukunda Foods, situated in Bengaluru, is one of the companies that has succeeded to disrupt the FMCG industry with its automation technologies. DosaMatic, Eco Fryer, RiCo, and Wokie are all in-house devices that prepare dosas, rice, noodles, and curries without the need for human participation.
Mukunda Delicacies, founded in 2012 by SRM University alumni Eshwar K. Vikas and Sudeep Sabat, is on a quest to automate the production of Indian foods, according to Eshwar. Mukunda Foods has never been busier than it is now, as contactless items become more widespread as a result of the COVID-19 pandemic. At a time when the need for contactless transactions was at an all-time high due to the pandemic, Eshwar says Mukunda Foods was able to come to the aid of several hospitals in Bangalore. Hospitals that were facing staff shortages in their kitchens benefitted hugely from the deployment of these machines.
The company has also seen a huge uptick in the orders for these machines since the pandemic outbreak. Eshwar claims that in the pre-pandemic times, they were able to sell more than 150 machines quarterly, and this number has now gone up to more than 500.
Wakao Foods
The importance of health has never been more emphasised than in the last year or two, with a big portion of the public reconsidering their eating habits and how they affect their bodies. Plant-based diets are becoming increasingly popular in India, and veganism as a concept has been on the increase since before the pandemic.
Plant-based diets are so popular now that jackfruit, a long-underappreciated powerful summer fruit, has lately become a meat alternative in the country. Apart from being high in fibre, jackfruit is also low in calories, fat, and carbohydrates, making it a convenient and long-lasting superfood.
Wakao Foods, situated in Goa and founded by lawyer-turned-entrepreneur Sairaj Dhond, is one such company that is capitalising on the growing popularity of this superfood by making it easy for Indians to switch to plant-based diets. Currently, the brand offers jackfruit-based ready-to-eat products that are packaged and marketed imaginatively – Barbeque Jack, Burger Patty, Butter Jack, and Teriyaki Jack.
Wakao Foods is now present on platforms such as Wellversed, Flipkart, and others. The company sells pan-India through its website and counts Hilton, Oberoi, The Grand Hyatt, Zomato, Hyperpure, and Ola Foods among its clients in the B2B space.