How Netflix is slowly taking over the entertainment industry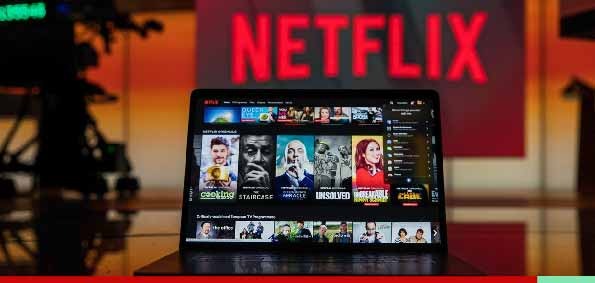 When was the last time you went to a theatre to see a movie? Conversely, when was the last time you viewed a Netflix movie or show? If you're like most people, you've done the second option more often than the first.
Even though movies continue to gross record amounts of money at the box office, Netflix's member base continues to expand at a rate of roughly 10% each year, with an estimated 59 million customers in the United States alone. Netflix is without a doubt the ultimate modern media corporation, and its influence can be felt across a variety of industries. Since Netflix first began its worldwide expansion in 2016, the streaming service has rewritten the playbook for global entertainment.
Previously, practically all global hit shows and films were produced in Hollywood and exported globally. Netflix's efforts in international TV and movies have resulted in large audiences for content from Spain, India, Brazil, and Korea all over the world.
Netflix was one of the first businesses to embrace new internet technology to power practically every aspect of its operations. Although the business began as a mail-order DVD company, just a small percentage of its clients now receive their DVDs by mail. Instead, Netflix uses the internet to distribute its content to users all over the world.
Netflix figured out that to thrive on an international stage it needed both mass-market programming like "Stranger Things" as well as local content like "Lupin", "Money Heist", and "Sacred Games" that could grab viewers in specific markets.
The strategy helped the streaming service grow its customer base to 209 million paid subscribers globally, as of June.
Its momentum is also reinvigorating production in places like Germany, Mexico, and India, as companies like Disney, WarnerMedia, Apple, and Amazon follow Netflix's lead.
The streaming company, co-founded by tech entrepreneur Reed Hastings, promoted content chief Ted Sarandos to co-CEO in 2020, which cemented the importance of content within the organization. Meanwhile, Bela Bajaria, who had been in charge of international non-English TV, took the reins of the overall TV business, and product chief Greg Peters took on additional duties as COO, including streamlining how global teams work together. Peters also hired a new talent chief with international experience, former PepsiCo executive Sergio Ezama, to lead Netflix's global workforce.
Nearly every major media company, from Disney to WarnerMedia, now runs a streaming service. Their platforms are stockpiled with big-ticket movies and TV shows that used to only be found in theaters or on linear TV, and their libraries now rival Netflix's.
This fierce competition is pushing the streaming giant to continue to evolve. In July, the company confirmed plans to offer video games on its subscription service. It hired Mike Verdu, the former head of Facebook Reality Labs, as its Vice President of game development and is currently hiring for video-game-related jobs.
Netflix plans to approach gaming like it did movies and TV shows. It'll start slowly, commissioning and licensing titles based on existing franchises like "Stranger Things" or "Bridgerton." Then, it will begin to experiment with other kinds of video-game storytelling, as it did with its original series.
"Maybe someday we'll see a game that spawns a film or a series," Peters told investors in July. "That would be an amazing place to get to and see the rich interplay between these sorts of different forms of entertainment."
Netflix's success demonstrates that customers desire products that are simple to use and suited to their preferences. Every company, regardless of industry, can benefit from Netflix's principles of innovation, disruption, and personalisation. If they don't, they risk being disrupted by Netflix, a media behemoth with an appetite to entertain like few others.