India's first open-air rooftop drive-in theatre to be launched soon in Mumbai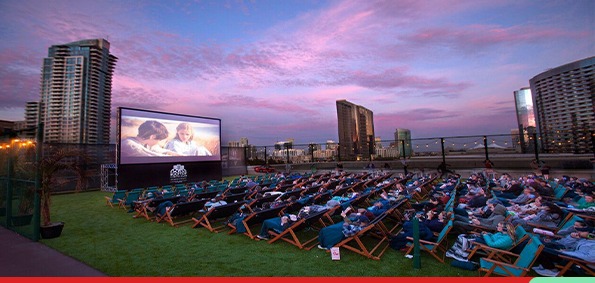 Reliance Retail recently announced that the country's first open-air rooftop cinema will soon be open to the public on November 5 at its premium shopping mall Jio World Drive in Mumbai. The PVR-operated Jio drive-in theatre will have a seating capacity of 290 automobiles and has the city's largest screen. The new cine-plex will debut with six state-of-the-art multiplex cinemas, a preview theatre, and a VIP entrance.
According to Reliance Shopping Director Isha Ambani, Jio World Drive (JWD) will bring the best retail and entertainment experiences from around the world to Mumbai. It will have a private club called 'The Bay Club,' which will be open only to members. It will be home to cutting-edge athletic and sports facilities. The debut of the Jio drive-in theatre has given Mumbai residents yet another life-changing event.
Reliance has teamed with famous culinary gurus including chef and restaurateur Ritu Dalmia for an Italian restaurant and Motodo Aditi Dugar for a pet-friendly cafe for JWD's food and beverage initiatives.
"We envision JWD as a brand that will foster a culture of fresh ideas and lead with innovation and accessibility at its core. Creating an inclusive arena for art, making it participatory and open to dialogue, especially among the youth, is one facet of accessibility", according to Ambani.
The pandemic has been a catalyst in so many ways, ushering in change in our lifestyles and habits in the leisure and entertainment, and far beyond it too. From personal mobility choices to drive-through vaccination centers, travel options and even shopping options, consumer preferences have transitioned towards new benchmarks that takes cognisance of the myriad factors tingeing a Covid induced reality. For instance, Kerala Tourism Development Corporation (KTDC) launched an in-car dining initiative to deliver local cuisine to patrons in the comfort of their parked vehicles. Trends and innovations such as these are bound to gain in prominence as the world continues to open up to new possibilities.