Microsoft has surpassed Apple as the most valuable firm in the world.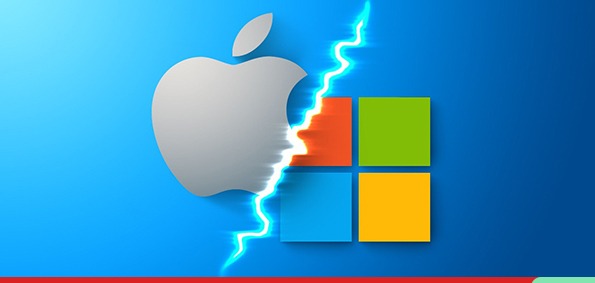 After Apple fell short of earnings expectations on Thursday, Microsoft surpassed Apple in market capitalization on Friday, making it the world's most valuable publicly traded corporation.
Apple announced on Thursday that revenue in the company's fiscal fourth-quarter fell short of Wall Street projections due to supply chain issues. The sales deficit is expected to be $6 billion, but CEO Tim Cook told CNBC's Josh Lipton that he expects severe supply chain challenges in the December quarter. At market close, Microsoft's market valuation was over $2.49 trillion, while Apple's was approximately $2.46 trillion.
Apple was the first business to reach a market capitalization of $1 trillion and $2 trillion. When it eclipsed state oil giant Saudi Aramco in market cap last year, it became the world's most valuable publicly traded corporation. iPhone sales increased by 47% year over year, but fell short of analyst estimates. Microsoft's sales grew by nearly 22% in the first quarter of its fiscal year, beating estimates. That was its most rapid increase since 2018.
As the coronavirus outbreak continues to cause havoc for supply lines, Microsoft has taken advantage of this disruption. The Redmond major last surpassed Apple in market capitalization in 2020. After delivering the first major update to Windows in more than five years, it first closed above a $2 trillion market cap in June.
Microsoft's stock had increased more than 48% year till date at market close, while Apple's had risen over 13%.