Freshwork's inspiring success story makes employee crorepatis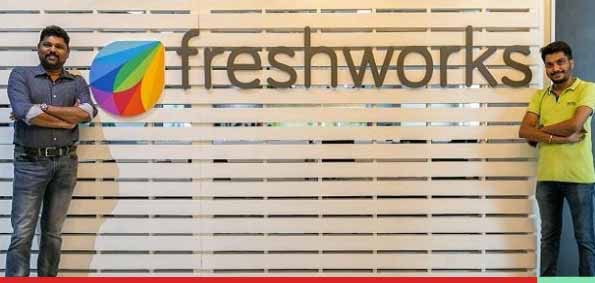 Freshworks Inc., led by Girish Mathrubootham, became the first Indian Software-as-a-Service (SaaS) company to get on the NASDAQ, which helped the valuation of the company reach a sky-high value of $13 billion.
Through stock options, around 500 of Girish's employees turned into 'crorepatis', out of which 70 are said to be under 30.
Born to a former bank officer in 1975, Girish co-founded Freshdesk (now Freshworks) with Shan Krishnasamy in 2010. Atwell College from Australia was the first of many clients on board. The company managed to get 22 clients worldwide in the initial days.
Entrepreneurship is never a smooth journey, with success never guaranteed. "Success and happiness are two different things – One should focus on staying happy irrespective of what is happening around you. We always hold the key to our happiness," says Girish.
Girish also mentions how grateful he is to all his employees and that the 500 new 'crorepatis' deserved a reward for their contribution over the years. About 4300 of Freshwork Inc's employees globally hold equity options in the company.
Girish strongly believes in mentorship. He also founded SaaSBooMi, a community of founders who share hard-learned experiences by making these learnings available to all. "Passion and purpose are more important than almost anything else," said Girish talking about young entrepreneurs looking to leave their mark. In the long run, he hopes to build a SaaS company that is recognized globally.