Meet Zoho: India's $5 billion SaaS behemoth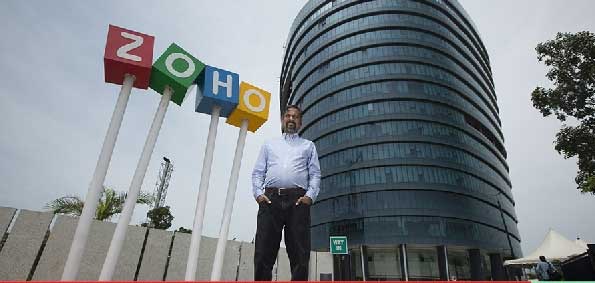 Sridhar Vembu is the Co-Founder and CEO of Zoho, a firm that helps businesses become digital by providing apps that handles everything from customer acquisition to sales and customer service. Zoho boasts 45 million customers in 180 countries, but chances are you've never heard of the software giant unless you use it in your business.
Billionaire on his feet
Vembu's worth is projected to be $US1.6 billion ($2.23 billion) and increasing, according to Forbes, with Zoho's annual revenue at about $1 billion. Because its competitors, such as Salesforce, Microsoft, and Google, spend "20 to 1" on marketing, Zoho stays under the radar. Despite having Qantas and BHP as customers in Australia, the software firm is only now establishing its presence.
Staying private and avoiding venture capital
Before realising he didn't like what he was doing, Vembu was offered a job as a lecturer at the Australian National University. Vembu chose to "start at the bottom" as an engineer, where he was exposed to software and discovered he enjoyed it.
Zoho's Zoho One product alone contains over 40 apps, and he attributes the company's diverse product range to allow his employees to run with their ideas.
Entrepreneur with a 'classic' style
He is a "perfect example" of an entrepreneur, according to Christopher Lau, founder of ASX-listed company eCargo. Sramana Mitra, the founder of One Million, a virtual accelerator in Silicon Valley, says Vembu built Zoho via a series of creative tactics.
"Zoho has applied the same model of copying successful products by Google, Microsoft, etc. to create a broad portfolio that caters to small businesses very effectively," she says. Vembu says his ambition for Zoho is for it to be the software that runs all aspects of a company, from sales to finance, with affordable pricing starting at $1 per employee per day.