Debt-Ridden Farmer Switches To Organic & Earns Lakhs, Inspires 100s of Others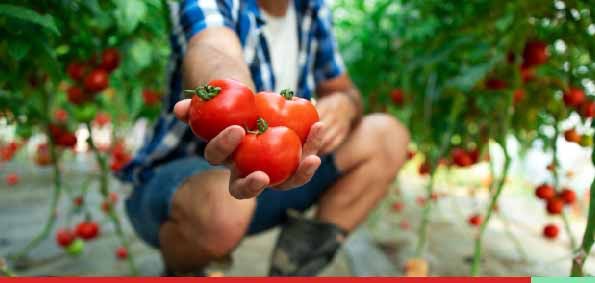 Maruthi Naidu's family has been traditional farmers for generations in Andhra Pradesh's Obulayapalli hamlet. He earned his bachelor's degree in arts in 1996 and attempted to find work as a teacher, but quickly realised that his true passion was agriculture. On his 9-acre farmland, he became a third-generation farmer, farming groundnut and sweet lime.
The farmer claims he began farming in 1996 and initially chose to use contemporary intercropping techniques and artificial fertilisers. In the early years, the yield increased, but the soil's condition worsened. To buy farm equipment and drill the borewell, he needed to take out a Rs 5 lakh loan.
'I'm retracing my steps.'
In 2012, Maruthi heard about Zero Budget Natural Farming (ZBNF) from fellow farmers and attended an organic gardening training session in 2012. He decided to give it a try. When he informed his family of his plan to change his farming methods, they were skeptical. They wouldn't let him move to organic methods since they thought it would result in lower productivity for at least a few years.
Maruthi chose to explore organic farming rather than continuing using chemical methods to grow delicious lime. On a little plot of land, he began planting tomatoes, chilies, watermelon, muskmelon, guava, and papaya. He has since converted his remaining acreage into a natural organic farm, which earns him Rs 18 lakh per year.
Maruthi claims to use all-natural procedures recommended by ZBNF and Chintala Venkat Reddy, a well-known farmer known for his unique farming methods.
Looking at his success, many farmers from the neighbouring areas have started visiting him and the methods he has implemented. Today, with all his insights and knowledge, he now assists farmers from Rayalaseema, Kadapa, and Telangana.
"I receive queries from about 30 farmers a month, and every year I guide around 200," Maruthi says.