In Belgium, a 22-year-old Odisha girl serves edible cutlery made from beer waste.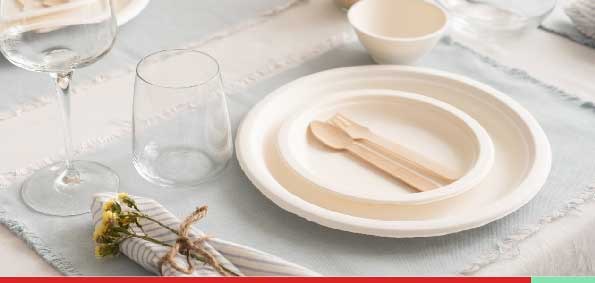 Eco Ware, an edible alternative to single-use plastic, was founded by Anusuya Samantaray. Her father would often organise beach clean-up operations near the Puri-Konark Marine Drive in Bhubaneshwar, where she grew up. Eco Ware was born out of these tiny initiatives toward sustainability.
'Brewer's spent grain'
Anusuya is pursuing a Master's degree in Sustainable Development at the University of Ku Leuven in Belgium. This motivated her to enrol in a BSc Sustainable Development programme at Bhubaneswar's Xavier University. She moved to Belgium in September 2020 to pursue her master's degree in sustainable development.
Several breweries in Belgium create a by-product known as 'spent grain,' which is high in fibre and safe to consume. Normally, it is given to cattle or dumped, but some small enterprises have recently begun to use it to produce bread and pizzas. Because it is environmentally friendly, Anusuya's cutlery could be a viable alternative to mass agriculture production.
From project to prototype
Eco Ware grinds the grain in a mixer for the first rounds and used it to form a dough-like product that could be easily moulded. Once they had a thick dough, they shaped it into a spoon by hand and baked it in the oven.
After fine-tuning their process and deciding on an alternative binding agent, they were able to produce a final product that was perfect for commercial use. "It was firm, and we got it right on our first try," says Anusuaya of her cutting-edge process.
She intends to recreate her two-year training and open an appetising diner business after completing it.