How 3 friends are assisting Ladakhi farmers earn more money by staying at home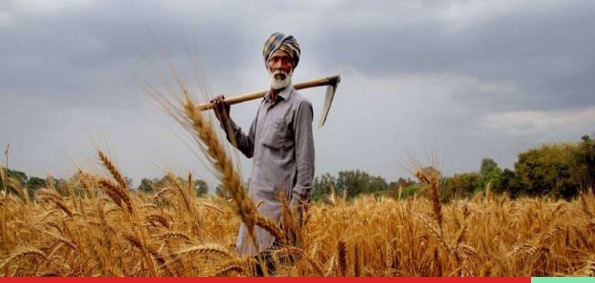 Thinless Norboo and his friends went to Hamya, a village in the Rong Changthang area of Leh district, near his native Liktse (village), in July 2018. He asked three grandmothers where all the young people had gone. "It hit me hard when one of the abilays (grandmothers) opened my eyes to how all the youth from the village had left for Leh, leaving them behind."
Ladakh Basket is a local e-commerce company founded in June 2019 with the goal of preserving traditional culture, promoting organic farming, and providing farmers in Ladakh's most remote areas with access to markets outside the region. The three young men shared a goal of launching a business that would improve the lives of farmers in the region and eliminate the need for them to leave their homes. Ladakh Basket is an online and offline platform selling indigenous produce from the region, such as organic chamomile tea, ground barley, buckwheat, walnut kernels, peppermint tea, toasted wheat, goat cheese, organic apricot jam, and other items.
Early Trials
According to this Ladakh Autonomous Hill Development Council-Leh report, about 62 percent of families in the district own less than one hectare of cultivable land.
Thinless, Stanzin, and Sonam, the three founders, began obtaining a range of produce from their families' farms while completing their different fellowships. Following the fellowship, the three of them began approaching local farmers about marketing their products on their platform. Given their different middle-class backgrounds, they initially ran into liquidity issues as a bootstrapped enterprise.
Farmers Getting Their Fair Share
Ladakh Basket's business concept is mostly focused on the 26 farmers in the Leh area from whom they acquire their products. The venture claims to receive 35 orders per month, with monthly revenues approaching Rs 40,000. The company claims they frequently offer farmers better prices than they might otherwise receive in Leh. Thinless explains that if wild caraway costs Rs 600 per kg in Leh market, he offers Rs 800, making it a win-win for all.
Tsering Namgyal, a farmer from Liktse, says his income has grown significantly as a result of his partnership with Ladakh Basket. "Now, we don't have to visit Leh to sell our food," explains Tsering Angchuk, an organic farmer from Skurbuchan. "This saves us a lot of time and money."
When the COVID-19 outbreak hit India last year, many people returned to their villages and resumed farming. Ladakh Basket spent Rs 30,000 to buy 300 sacks of organic manure for farmers in Liktse, distribute them, and held workshops. Soon, 90% of the farmers in the area decided to go completely organic as the business envisions expanding into offline outlets as well.