Will Evergrande's house of cards come crashing down?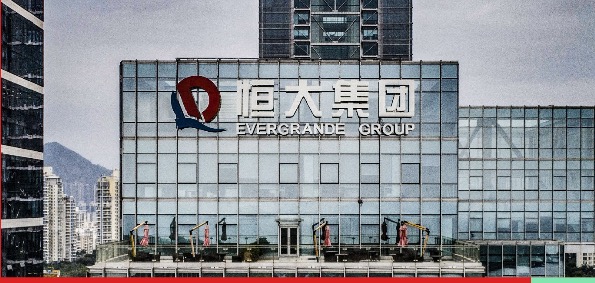 The question has suddenly become one of great imports for investors and traders the world over: just what will become of Evergrande, the world's most indebted real estate developer.
What happened?
China's property prices have been steadily rising over the last 2 decades, and as can be expected when such financial creep happens, real estate became unaffordable to most. And this has been happening on the Chinese government's watch, as it allowed firms like Evergrande easy access to lines of credit. Fueled by this, they purchased real estate en masse.
But this buying spree had a massive downside; it created an artificial scarcity of demand, as supply of these limited land parcels started to get restricted. This led to soaring property prices. And so, an audit by the Chinese government revealed what many suspected; companies such as Evergrande had breached the credit limits set for them, and Evergrande themselves have liabilities to the tune of $300 billion. In the wake of this, Beijing introduced new rules to control the liabilities owed by major real estate developers.
Why does this seem familiar?
If this feels like a deja vu moment, that's because it is. It has shades of the Lehman Brothers crisis, when the once mighty investment bank crumbled under the weight of its total debt, sparking the great financial crisis of 2008. In fact, closer to home, it can even be likened to IL&FS' collapse.
Similar though this might be, Evergrande can't be allowed to just die an undignified death. The ripple effects will be felt far and wide. Suppliers await payments, banks anxiously look on as their loans hang in the balance, and the humble homebuyer just wants the home they've paid for. There's a lot at stake.
So what now?
With over $7.4 billion of bond payments due to be paid in 2022, and large interest payments looming for repayment in September, this is a crisis moving into high gear.
It is felt the Chinese government will step in and bail out Evergrande, but experts believe that since Chinese markets aren't as deeply interlinked as those in the USA, the potential shuttering of Evergrande would have limited repercussions, and certainly nothing as bloody as the scenes in 2008. However, with deep ties to financial institutions and millions of homes hanging in the balance, not to mention livelihoods, a collapse would savage the Chinese economy.
And so, the government that saw over this crisis faces a terrible decision: grant a bailout, and be seen as condoning the financial excesses that saw this come to pass. Or refuse to act, and send systemic shocks through an economy that is just shaking off the aftereffects of COVID-19.
For now, it's interesting to see how the Evergrande story plays out.
Facebook to rebrand the company 'Metaverse'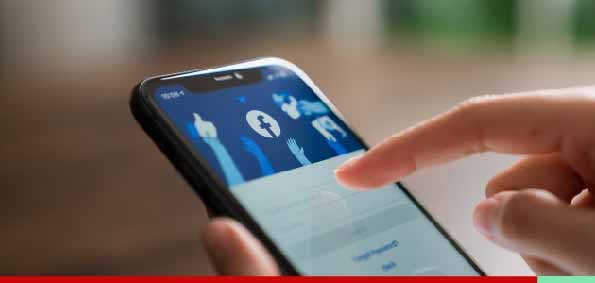 Facebook is the world's largest, and arguably most influential, social media platform, with more than 2.8 billion monthly active users and a net worth as of now of $1 trillion.
It's safe to say that the majority of our lives rely on Facebook. Recently, Facebook, the parent company of Instagram and WhatsApp, hit the headlines when it went dark for six hours, causing havoc all over the world.
According to a report by The Verge, Facebook is planning to rebrand the company with a new name to focus on building the metaverse. Metaverse, as the term suggests, is a virtual-reality space in which users can interact with a computer-generated environment and other users.
According to the report, CEO Mark Zuckerberg will reveal the company's new name on October 28 at the annual Connect conference, but it could be announced sooner.
Facebook, which aspires to be renowned for more than just social networking, revealed on Sunday that it will hire 10,000 people in Europe over the next five years to help construct the metaverse, which the corporation regards as critical to its long-term success.
In July, Zuckerberg said that Facebook's future lies in the virtual metaverse, in which users will live, work and play inside.
Facebook already has more than 10,000 employees who build consumer hardware like AR glasses that Zuckerberg believes will be as ubiquitous as smartphones.
The company wants to be known as much more than a "social media" company, and is promising to change the way humanity interacts.
One to lookout for: Rakesh Jhunjhunwala invests in a furniture startup!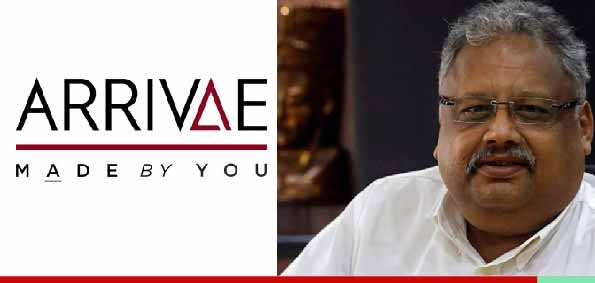 Rakesh Jhunjhunwala, often referred to as India's own Warren Buffett, is an ace investor with a track record of successful investing. Many treat him as a bellwether, and look to him for guidance and inspiration when it comes to navigating the vagaries of the investing landscape. And so, it would be of interest to investors to know that India's Big Bull has out his money where his mouth is and invested in a furniture-based startup, Arrivae.
What is Aarivae?
Founded in 2017, Arrivae is a customized full home interior solution provider that enables customers to get the house customers want. From designing the finest homes by some of the finest architects and interior designers to material supplied by some of the most credible vendors. It specializes in providing practical solutions for various situations. Arrivae works in four simple steps; meeting the designer, designs made for customers, intelligent manufacturing and lastly concierge services.
Arrivae raised Rs 50 crore in its first round of external funding, backed by ace investor Rakesh Jhunjhunwala. Enam family, Siddharth Yog (Founder, Xander Group), Anand Jain (Chairman, Jai Corp), Harsh Jain (Founder, Dream 11), and Ramesh S. Damani (Chairman, DMart) all participated in the fundraising round.
"At Arrivae, we're still in the early phases of our plan to build India's most comprehensive home renovation ecosystem. Partnerships are important to us at Arrivae because they help us build brand confidence in the ecosystem, especially among customers." said founder Yash Kela.
Kela rounded things off by saying, "All the veterans who have participated in this round will enable more faith in the Arrivae brand."
The right pricing will be crucial for the launch of Zydus Cadila's vaccine.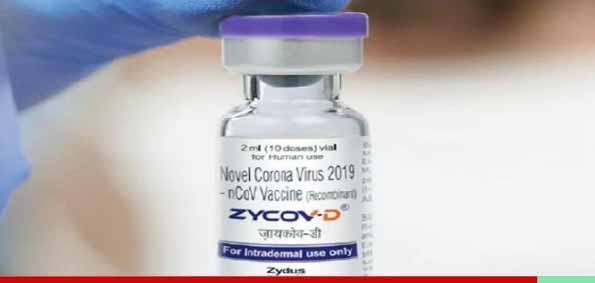 The destiny of Zydus Cadila's Covid vaccine is in doubt, as the vaccine's price appears to be delaying its introduction into the vaccination program. The business has received emergency use authorization from the FDA to inject its Covid vaccine, ZyCoV-D, to children aged 12 to 18.
Zydus Cadila, located in Ahmedabad, has imported the pharmaJet, a needle-free applicator for painless intradermal vaccine delivery.
Each jet is responsible for delivering a specific amount of vaccination.
As a result, a single dose is split into two shots, one for each arm. "It's an expensive device and hence jacks up the overall price," a government official said.
Around 20,000 dosages can be administered with the jet injector.
The government has been purchasing Covaxin at 225 per dosage and Covishield, another Covid vaccine developed in India, at 215 per dose.
The price of the Zydus Cadila vaccine, according to Health Secretary Rajesh Bhushan, will be significantly more than that of existing vaccines.