Ola to offer electric vehicle services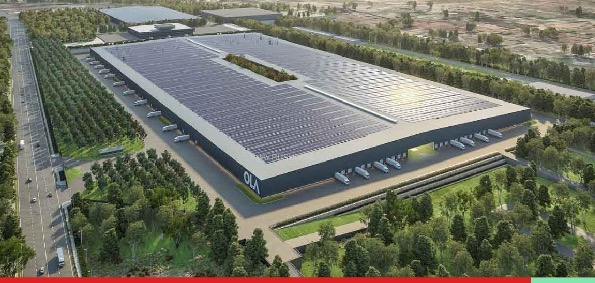 Ola Electric's first two-wheeler is available for purchase to the general public. The company's 35-year-old founder, Bhavish Aggarwal, is optimistic about the company's future potential. The business has released two versions of its much-anticipated e-scooter: the S1 and the S1 Pro. Ola S1 costs Rs. 99,999 and has a range of 121 kilometers on a single charge, while Ola S1 Pro costs Rs. 1,29,999 and has a range of 181 kilometers.
Bhavish Aggarwal's goal is to capture a large share of the Indian market by the year 2025, when the country will be well and truly into its journey to being an EV-first automotive economy. According to Ola, its capacity for building electric cars in India "will be a reasonably substantial revenue business, at 10 million units a year".
Once completed, Ola's 'Future Factory' will be a 500-acre factory capable of producing enough two-wheelers to provide 15% of global demand. Aggarwal's challenge is keeping up with the escalating demand. One lakh reservations were received inside the first 24 hours after the business began pre-orders for its electric scooter on July 15th.
Ola's scooters are also equipped with a brand-new operating system called Move OS, which handles all over-the-air soft updates, navigation, audio personalization, parental controls, proximity lock/unlock, and digital keys. According to Vinay Prasad, Ola's co-founder, "Building the Ola electric business has been tremendously exciting."
We set out to make the greatest product possible. There was no ambiguity about when things needed to be done. He claimed that he and his team worked backward from the goal of releasing the product within a year of starting development. "We were simultaneously working on the product, software, factory construction, and manufacturing process," he continued.