Say Cheese! This Burger Franchise in Uttar Pradesh Earns Rs. 13 Crore Annually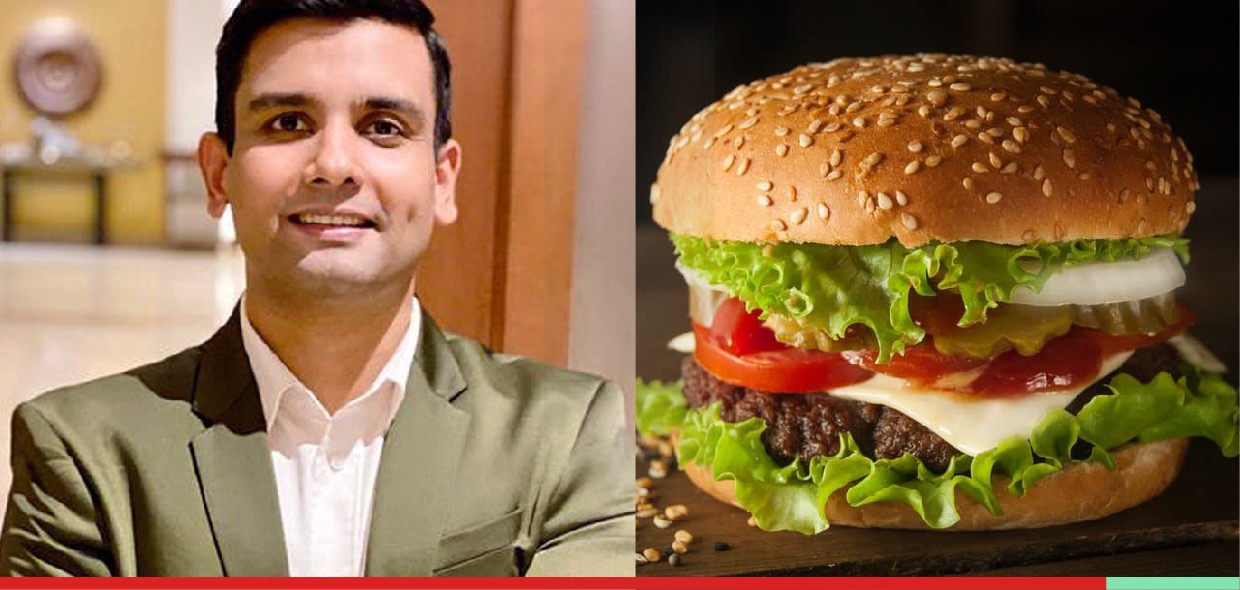 Rajat Jaiswal works as a senior commander for a commercial airline. In February 2016, he founded Wat-a-Burger with Farman Beig, a boyhood friend. With 60 locations, the company operates in 16 cities and 11 states. Chicken Makhani, Tandoori, Aloo Achari, and Double-Decker, among other flavors, are available with shakes and fries.
A Great Start
Due to the inconsistencies of the aviation sector, Wat-a-Burger Co-Founder Rajat Anand sought to start his own company. Three major airlines have sunk or shut down in the last 12 years. Rajat had always wanted to work in the food industry and had talked with Farman about his plans throughout the years. "Food is a profitable business that will never go away; it's also about following my passion."
The brand was unknown and unorthodox when the first location opened. KFC and McDonald's, for example, were direct competitors. Rajat bravely maneuvered his way through everything. Fortunately, such an occurrence never occurred during the campaign's first three months.
Tasting success
Farman had another company before quitting and joining Rajat. According to him, the merger provided a unique value in the market and provided a safety net for the company. "The customer takes fewer chances by buying this food item because they are familiar with the flavor of Butter Chicken," he explains.
With 20 burger variations ranging in price from Rs. 49 to Rs. 189, flavors such as the Veg Street Style, Peri-Peri Chicken, Chicken Crispy, and Chicken Makhani are among his best-sellers. "We're attempting to broaden the menu and introduce a biryani brand for customers," Rajat says.
In the next five years, the brand hopes to establish over 500 locations. The business has now blossomed to 60 outlets spread across 11 states, and is clocking a revenue of Rs. 13 crore a year, but wants to expand to more than 100 by the end of the year, focusing on Tier II and Tier III cities.
Rajat is confident that Indian enterprises can fight and win against global brands. He believes that the Indian industry can do better by catering to Indian palates and offering fresh meals at an honest price.