Into the wild with Chris Fallows, famed South African wildlife photographer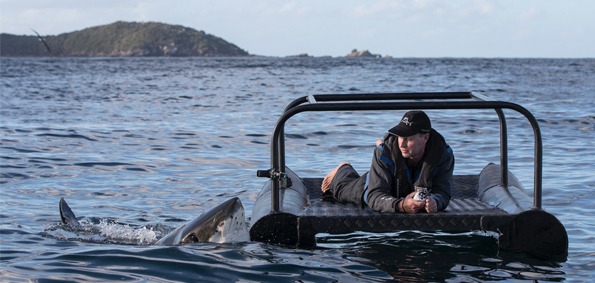 South African wildlife photographer Chris Fallows is well-known worldwide. He's gotten up close and personal with some of the world's most famous creatures in their natural habitat. You might even snap the ideal photo and a vacation memory to last a lifetime if you're lucky and your hands stay stable at the moment.
Chris Fallows, a photographer from Cape Town, South Africa, was one of the first to record a great white shark breaching off the coast of the city in 1996. More than 60 international documentaries and 500 periodicals have featured his work. Fallows sees photography as more than just capturing a beautiful image; it's also about expressing a distinct tale.
Wild beginnings
Chris Fallows (CF): At Seal Island and False Bay, I was fortunate enough to witness some rather unusual behaviour in the form of a flying great white shark. According to photographer Jeff Alder, "I saw a tremendous niche and opportunity for me as a photographer." It provided me with extraordinary opportunities all across the world, according to Alder.
Difficulties, myths, and misunderstandings associated with wildlife photography
CF: For the past five years, I've spent each year wild camping with members of one of Kenya's Maasai tribes, then went out with them to discover and photograph the last of Africa's 30 huge "tuskers" [African elephants with tusks that reach the ground]. I approach respectfully and intimately near to lions, elephants, and great white sharks, to mention a few, using novel tactics and a lifetime of getting to know the subjects.
One of the most difficult tasks for a wildlife photographer is to get near enough to the animals to capture their essence while not becoming emotionally attached to them. You're exposing these animals to people throughout the world, allowing them to view, appreciate, and possibly become champions for conservation in the future.
Words of Wisdom for wildlife photographers
CF: I truly believe that we, those of us who photograph wildlife, have a critical responsibility to highlight these animals not only for their beauty but also for the peril they suffer. My advice to any young photographer who is just starting is to pursue your passion. Focus on what you're most enthusiastic about because it's what gets you up in the morning and makes you want to be out there.
So, what's next?
CF: I want to leave the world in a better state than when I first arrived. As a legacy, my wife and I intend to buy big tracts of land in Southern Africa to be rehabilitated and rewilded using the earnings of our fine artwork, says wildlife photographer Richard Branson.
It's been a long road for us to get to the point where we can produce art that hangs on people's walls, offices, and exhibitions all around the world, and it's a way for us to give back to the animals that allowed us to see them in the first place.