Why Tide's new detergent for NASA is a big deal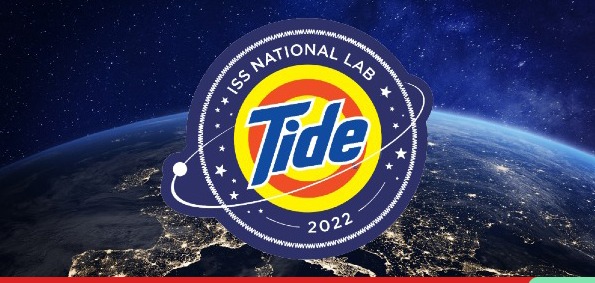 Life in space is not easy, but imagine the possibilities: sipping a cuppa of chai on Mars, looking towards the Earth as a distant speck in the sky, and telling stories of our lives to our children or maybe their children.
But why is Tide so excited to go to space?
Although, our astronauts have developed some creative ways to make their life easy in space. But, there is still a big question mark when it comes to cleaning their dirty clothes. They just dump it in space. But we cannot do this if we were living on Mars.
Now, this is where Tide comes into the picture. Proctor & Gamble (Tide's manufacturer) has signed a deal with NASA to make special detergent that will be used in space.
What makes this detergent special?
Traditional detergents that we use in our daily lives make the water toxic and non-recyclable after use. So, Tide has developed a biodegradable detergent, which could decay and vanish naturally over time.
It will be up for testing this December and, if it succeeds, it will be beneficial to everyone as it will be another big step towards sustainability.
Formula 1's sustainable fuel could be a game-changer for the world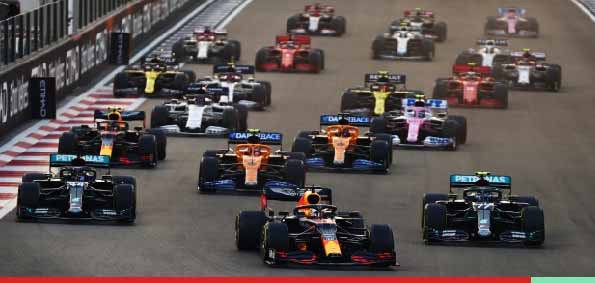 By 2025, Formula One intends to have a new generation of engines on the track. That engine needs to run on 100% renewable 'drop-in fuel.' This is to help Formula 1 achieve its goal of becoming carbon-neutral by 2030. In 2022, the sport will switch to E10 gasoline, which is made up of 90% fossil fuel and 10% ethanol.
This 100% renewable 'drop-in fuel' will be generated in the lab with components sourced from carbon capture, municipal garbage, or non-food biomass. It will save at least 65% on greenhouse gas emissions as compared to fossil-derived gasoline. It will also pack a serious punch, befitting the pinnacle of motorsport, and matching the energy density of existing Formula 1 fossil fuel gas lines.
Why does this matter?
The implications of this are massive. If history is anything to go by, manufacturers treat Formula 1 not just as a Motorsport series par excellence, but also a testing bed for next generation innovations that might make its way down to road going cars in the years to come.
And as governments around the world start to ring the death knell of internal combustion engines, this fuel could yet offer a new, green hope for humankind. Governments might no longer have to mandate a switch to EVs, and manufacturers could continue to transition to cleaner fuels without spending on the infrastructure required to meet the demands of EVs.
This could be a breakthrough solution for human mobility, and will be eager to see the mainstream application of this innovation.
Meet Zoho: India's $5 billion SaaS behemoth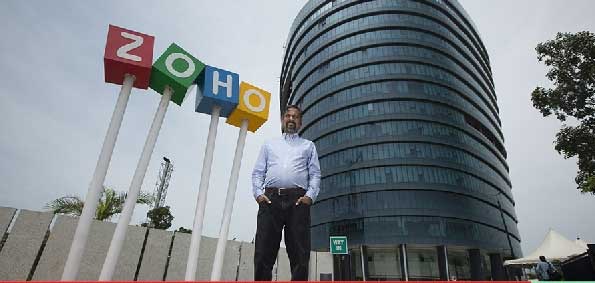 Sridhar Vembu is the Co-Founder and CEO of Zoho, a firm that helps businesses become digital by providing apps that handles everything from customer acquisition to sales and customer service. Zoho boasts 45 million customers in 180 countries, but chances are you've never heard of the software giant unless you use it in your business.
Billionaire on his feet
Vembu's worth is projected to be $US1.6 billion ($2.23 billion) and increasing, according to Forbes, with Zoho's annual revenue at about $1 billion. Because its competitors, such as Salesforce, Microsoft, and Google, spend "20 to 1" on marketing, Zoho stays under the radar. Despite having Qantas and BHP as customers in Australia, the software firm is only now establishing its presence.
Staying private and avoiding venture capital
Before realising he didn't like what he was doing, Vembu was offered a job as a lecturer at the Australian National University. Vembu chose to "start at the bottom" as an engineer, where he was exposed to software and discovered he enjoyed it.
Zoho's Zoho One product alone contains over 40 apps, and he attributes the company's diverse product range to allow his employees to run with their ideas.
Entrepreneur with a 'classic' style
He is a "perfect example" of an entrepreneur, according to Christopher Lau, founder of ASX-listed company eCargo. Sramana Mitra, the founder of One Million, a virtual accelerator in Silicon Valley, says Vembu built Zoho via a series of creative tactics.
"Zoho has applied the same model of copying successful products by Google, Microsoft, etc. to create a broad portfolio that caters to small businesses very effectively," she says. Vembu says his ambition for Zoho is for it to be the software that runs all aspects of a company, from sales to finance, with affordable pricing starting at $1 per employee per day.
Soaring while the chips are down: Tesla sales up even as rivals are left reeling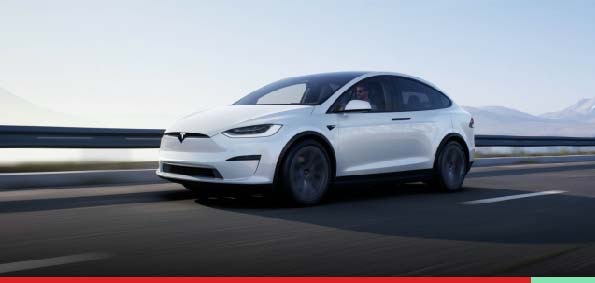 Tesla, the electric vehicle manufacturing giant, recently announced its third-quarter shipping and production figures where it claimed to have delivered 2,41,300 electric automobiles, indicating that it once again had set new benchmarks.
The previous high was 2,01,250 in the second quarter of 2020. "This is the craziest month of deliveries Tesla will ever have," CEO Elon Musk warned staff earlier this month.
Tesla's service teams had to add parts to vehicles built earlier in the quarter due to production challenges caused by supply chain bottlenecks, according to the CEO.
The automaker's business model typically results in more deliveries after each quarter, but this quarter's production troubles exacerbated the problem, and seems to have bucked the shortage of chips that is leaving rival automakers hamstrung.