Magenta sets up largest public EV charging station in Maharashtra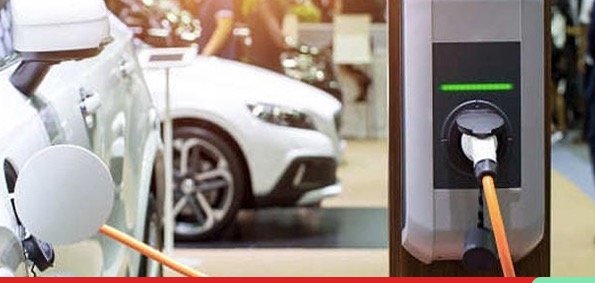 Magenta, a Mumbai-based electric vehicle solutions provider, has announced the opening of the country's largest public electric vehicle charging station in Navi Mumbai. The company recently received Rs. 120 crore in Series-A funding from American philanthropist Kiran Patel. It plans to invest Rs. 30 crore in developing and manufacturing chargers for both domestic and international markets.
Magenta has established an integrated charging, development, and manufacturing unit to handle the development and production of both AC and street lamp chargers. Around 1,000 of the 4,000 facilities are being built in partnership with HPCL, the public sector oil marketing business. Magenta is a major electric vehicle (EV) supplier to the Indian government. Maxson Lewis, the company's co-founder and managing director, stated that the company will be able to become an end-to-end EV charging solution supplier.
With 21 AC/ DC chargers for 2, 3, and 4-wheelers, the first of its kind public charging station will be open 24 hours a day, seven days a week. ChargeGrid, HPCL, and Magenta Power's first set of street lamp-integrated chargers, was installed in two places across the country in March, one each in Delhi and Mumbai. Mr. Lewis stated that preparations are in the works to access international markets by the fourth quarter of this fiscal year.
According to Lewis, the Gulf Cooperation Council (GCC) has a USD 3-billion investment opportunity in the EV and charging segments over the next four years. According to him, Magenta's production plant can generate close to 4,000 AC chargers per month. Lewis stated that the overseas market would have a different business model than the home market, with fewer operations and greater hardware and software exports.
To reach the government's target of two million electric cars (EVs) across the country by 2026, Magenta has opened a public EV charging station in Mumbai. The charging station is powered by a 40-kilowatt rooftop solar array and can be controlled via an app that incorporates online remote monitoring and an automated payment mechanism. A parking area has been created at the newly-opened public charging facility for automobiles that require AC slow charging, allowing for overnight charging.