India set to ink $700 mn fighter jet engine deal with US soon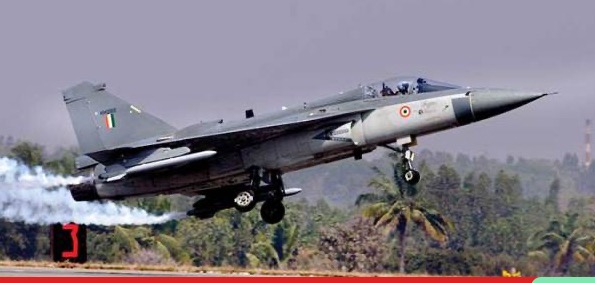 India is expected to sign another large defence contract with the United States (US), this time for $700 million in fighter aircraft engines. Negotiations for the engines that will power the domestic Tejas Light Combat Aircraft are nearly complete (LCA)
The Indian Air Force (IAF) will purchase a total of 83 LCA Mk1A jet engines from General Electric (GE) According to sources, all supply issues have been resolved, and India will shortly place an order for 100 GE 404 engines. The Mk1 model, which is already in service with the IAF, is powered by American engines. They'd be compatible with the most recent version of the indigenous fight.
India is nearing an agreement with General Electric (GE) to develop an indigenous fighter jet engine for the Advanced Medium Combat Aircraft (AMCA) programme. If the contract goes through, it will be India's largest defence deal with the US since February 2020, when it ordered Apache attack helicopters and MH-60 Sikorsky Romeo multi-role helicopters from the US.
India and state-run aerospace company Hindustan Aeronautics Ltd have agreed to buy indigenous LCA Tejas Mk1A fighter planes for Rs. 48,000 crore (HAL) The initiative anticipates a collaboration with either the United Kingdom or France to develop vital engine technology for all future air force fighters. The project has been in the works for two years at India's Defence Research and Development Organization (DRDO).