Pondering the future of India's Automobile Industry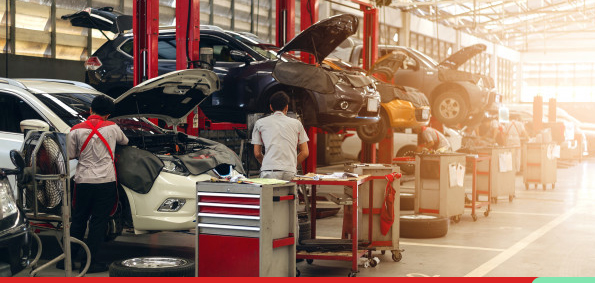 India is the third-largest automobile manufacturing country in the world, valued at 188bn USD, and is expected to reach a valuation of 300bn USD mark by 2027.
Compact cars and hatchbacks have been the mainstay for the automobile industry in India, with a share of around 50% and a growth of 6% to 7% between the financial year 2014 and 2017. SUVs too are growing in popularity, with 9,02,951 units sold, which represents a year-on-year growth of 1.96 percent. That might not sound like much, but it is the sole sub-segment in the April 2020-February 2021 period to have clocked positive growth figures.
The fear of the future
Many studies show that the Indian auto companies are aware of new opportunities, but not embracing them proactively for various reasons. Government directives have proven to be the main driver for industry adoption. In the immediate future years, up until 2020, BS-VI implementation has been the main focus of all Indian OEMs. Following this, the next priority for OEMs would be going electric. Other than a few proactive players, most other OEMs still seem sceptical about the electrification opportunity, with a few manufacturers unveiling their cars, and more to follow.
The Rush
But for the fear of not being left behind, all companies are collaborating to work on electrification. There seem to be several unanswered questions that need to be resolved to direct the electric car strategy of the auto OEMs. Connected cars take the third priority driven by the CV market. It will take more time for costs to reduce and penetrate the mid-level segment of cars.
On the commercial vehicle side, connectivity and telematics will take a front seat with both OEMs and start-ups offering solutions. So, commercial vehicle makers might find connectivity more lucrative than electrification, and thus it could take immediate precedence over it. Connectivity inside factories using Industrial IoT will only begin when companies are convinced with their cost-benefit analysis and take a long-term view. Here also, there will be pockets within the factory that will be equipped with sensors and analytics capability in a stand-alone fashion and none of the players showed significant interest in upgrading an entire factory.
The Need
Autonomous cars are still a long way away for the Indian auto industry. Systems like ADAS (Advanced Driver Assist System), auto parking etc., are features that might get more prominent in the luxury car segment, but will more or less remain as gimmicks until such time as the entire ecosystem develops. There seems to be no cohesive roadmap laid by the OEMs to work on autonomous vehicles, and it featured low on a list of priorities for executives to add to their upcoming automotive portfolio.
However, with Tesla soon setting up shop in India, and the likes of Hyundai, Mahindra, Aether, and Tata offering solutions in the EV space, one can expect the industry to pick up tempo and leave consumers electrified in years to come.