Are Cloud Kitchens the future of the restaurant business?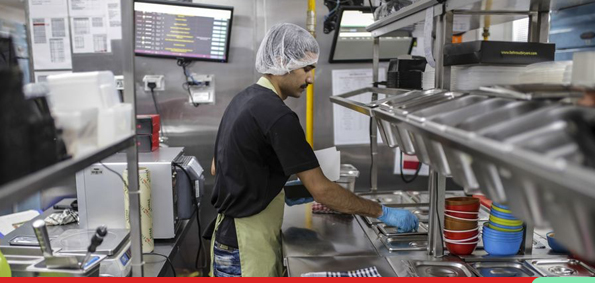 As restaurants are ready to reopen following an extended shutdown due to the coronavirus pandemic, a majority of the population remains sceptical about dining out and would prefer either home-cooked meals or takeaways.
The food industry has recently undergone a tectonic shift that is likely to continue, and the easy availability of ordering food through apps and other mediums has boosted the concept of cloud kitchens. Cloud kitchens are licensed commercial food production facilities where multiple restaurants rent space to prepare deliverable food, from an existing menu. In fact, the market size of the cloud kitchen industry is estimated to reach 1 billion USD by the year 2023..
Why is this concept so popular?
For starters, these kitchens cut operating costs drastically by hiring fewer employees. A company has the luxury of focusing on a quality menu rather than washing, serving dishes or setting up tables. This platform is a better opportunity for new entrepreneurs as the initial investment is smaller when compared to a dine-in restaurant. Additionally, these kitchens are also based in non-premium locations and incur less rent.
Cloud kitchens can simultaneously target multiple segments of the market. There is an option of running multiple brands out of the same kitchen and serving different diversities at the same time.
But can it still beat and replace the loyalty of customers towards some popular food giants where dining-in and interaction are a key feature? Only time will tell, but the growth of cloud kitchens tells a lot, both from a consumer and industry perspective. It is hard to argue against the economics of the business model and quality of the food on offer, and it seems that this new restaurant model is seemingly here to stay.