The Success Story of Nykaa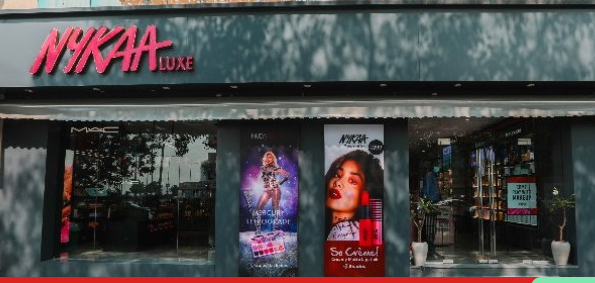 The global beauty industry has never lost its enchantment. Along with its steady growth, the industry has amassed a dedicated consumer base that spans decades. Although the Indian economy has fallen to new lows in recent months as a result of the COVID19 pandemic-induced shutdown, a handful of platforms have remained stable.
Nykaa is an e-commerce site that specialises in cosmetics and beauty products. This site, which was founded in 2012, has quickly become the go-to destination for all cosmetics enthusiasts in India. We will give you a general overview of Nykaa's platform, its business model, funding, success storey, genesis, and growth through this blog.
About Nykaa
Nykaa is an Indian cosmetics company that specialises in multi-beauty and personal care items. The brand began as a pure e-commerce platform before expanding to include retail locations in several major cities around the country. The portal, which claims to garner over 1.5 million visitors per month from across India, permits adequately prepared and priced branded products.
Nykaa's stores are divided into three categories: Luxe, On Trend, and Kiosks. More premium and luxury brands, such as Estee Lauder, Dior, Huda Beauty, and M.A.C Cosmetics, are now available in Nykaa's Luxe shops. For the time being, the corporation is a firm believer in staying in the vertical market.
Nykaa Founders
Falguni Nayar was the Managing Director of India's largest private sector bank, Kotak Mahindra Investment Bank, and was director at Kotak Securities. She quit after 18 years, taking a break to pursue other interests.
The Origin of Nykaa
Falguni Nayar founded Nykaa in 2012 after searching for a promising business opportunity in the Indian beauty products sector. She discovered an inconsistency in the Indian beauty product market, which was not comparable to the product's reach in other countries such as France or Japan. As a result, she and her husband, Sanjay Nayar, founded Nykaa. Starting as an online organisation, the platform evolved into an omnichannel platform over time.
Nykaa's Recent Growth
Nykaa has more than 5 million monthly active users, 70 outlets across India, and more than 500 brands and 130,000 products available on its website, app, and stores. Nykaa Beauty, the firm's in-house brand, has now expanded into travel care and home essentials, according to the business. This transformation has had a significant impact on how the brand is regarded by its target demographic, as well as allowing the company to reach out to a previously untapped market.
Nykaa Fashion's Nykd brand has recently expanded into the intimate wear market. The platform's sales dropped by up to 70% in April after it started displaying vital items to avoid immersing customers in non-deliverable inventory. As a result, the platform has recovered more than 90% of its pre-covid value.
Nykaa Funding
Nykaa raised Rs 66.64 crore from its current investor Steadview Capital in May 2020. The platform was valued at $1.2 billion in this round of funding. Alia Bhatt, a Bollywood actress, has acquired an undisclosed amount in Nykaa through a secondary transaction. Her investment came just a few days after Katrina Kaif made a similar investment in the platform.
4 Must Reads – Straight from Elon Musk's recommendation list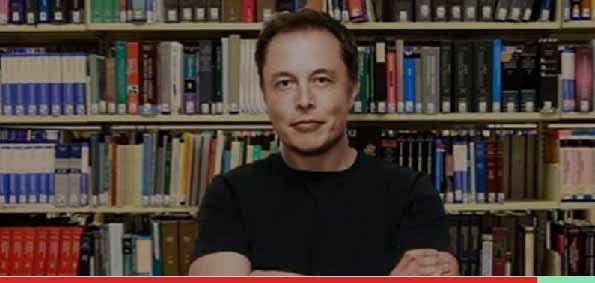 Elon Musk's reading collection includes science fiction classics as well as complicated literature on cutting-edge technologies. His vision as the leader of some of the world's most valuable companies makes it interesting to take a peek into the inner workings of his mind. Musk is also known for sharing his suggestions on social media.
Let's evaluate some fascinating reads from his recommendations.
Steve Jobs, by Walter Isaacson
This book chronicles the ambitious and adventurous life of Apple's brilliant entrepreneur and eccentric creator. Steve Jobs covers the man's successful enterprises, beginning with his early experiences with spirituality and LSD and ending at the pinnacle as a worldwide technology superstar. This is a well-researched book that goes into the thinking of the man behind the world's most valuable technological business.
Life 3.0, by Max Tegmark
The Brief Introduction to Artificial Intelligence, Elon Musk's latest book, is one of the few that explores the idea of AI being used for good rather than harm in the world. Max Tegmark, an MIT scientist, addresses how to keep Artificial Intelligence helpful to humans while simultaneously ensuring that technological progress is consistent with humanity's long-term goals.
The Big Picture, by Sean M. Carroll
The Big Picture is a bold examination of the world we live in and how we may make sense of the vast majority of it through scientific thought. It teaches readers how to think about the most difficult things, such as the origins of life, awareness, and the cosmos itself, using a deductive approach. Sean Carroll is a practicing theoretical physicist with some unique philosophical perspectives. Sean invented the phrase "poetic naturalism", which is addressed in the book.
Superintelligence, by Nick Bostrom
Superintelligence is intended to be a serious, hard-headed examination of the impending arrival of computers that are far smarter than humans. Musk has often warned about the dangers of unfettered Artificial Intelligence, and this book examines the pitfalls of taking technology too far too soon.
Freshwork's inspiring success story makes employee crorepatis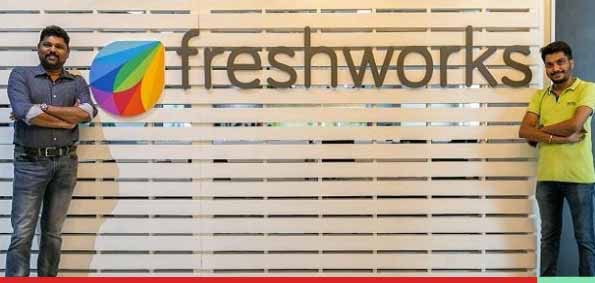 Freshworks Inc., led by Girish Mathrubootham, became the first Indian Software-as-a-Service (SaaS) company to get on the NASDAQ, which helped the valuation of the company reach a sky-high value of $13 billion.
Through stock options, around 500 of Girish's employees turned into 'crorepatis', out of which 70 are said to be under 30.
Born to a former bank officer in 1975, Girish co-founded Freshdesk (now Freshworks) with Shan Krishnasamy in 2010. Atwell College from Australia was the first of many clients on board. The company managed to get 22 clients worldwide in the initial days.
Entrepreneurship is never a smooth journey, with success never guaranteed. "Success and happiness are two different things – One should focus on staying happy irrespective of what is happening around you. We always hold the key to our happiness," says Girish.
Girish also mentions how grateful he is to all his employees and that the 500 new 'crorepatis' deserved a reward for their contribution over the years. About 4300 of Freshwork Inc's employees globally hold equity options in the company.
Girish strongly believes in mentorship. He also founded SaaSBooMi, a community of founders who share hard-learned experiences by making these learnings available to all. "Passion and purpose are more important than almost anything else," said Girish talking about young entrepreneurs looking to leave their mark. In the long run, he hopes to build a SaaS company that is recognized globally.
Shaji Thomas: The Indian Superhero who is saving the Amazon Rainforest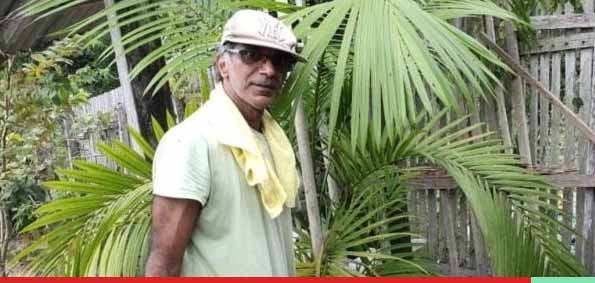 Global warming, forest depletion, and other hazardous effects on our environment have been increasing rapidly as days go by. There are still a few souls who do everything they can to make sure they somehow play a part in saving us from what is known as the end of our existence.
One such hero is Shaji Thomas. He has been in a fight for the last 26 years to protect and save the Amazon Rainforests of Brazil. Here is a look into his heroic struggle to ensure a better future for us all.
Shaji Thomas: Guardian of the Amazon Rainforest
Shaji Thomas who hails from Kerala carried his bags and shifted to Brazil as a young student. This young smart superhero is now an environmental conservationist and a lawyer, but what is more fascinating about him is the fact that he stayed back after his education for one special cause.
Shaji Thomas decided to fight and protect the Amazon Forests of Brazil and the rights for the 60 plus communities that reside in the region. This passion began when he was in his mid-twenties and was a part of the Quilombola Community.
The battle was not easy in the beginning. Thomas had to acquire Brazilian citizenship and become the only Indian-origin lawyer in the region. He stood up to the mafia and lived on a boat in the rivers of the Amazon for years.
This superhero has been holding up a strong fight for years but there is still a lot of work to do. Climate change is something that has been on the rise leading to major destruction of the rainforests. Thomas claims that almost 20 sq. km burns every year due to forest fires.
Shaji Thomas is working hard every year and inspiring people all over the world to play their part to ensure that the Earth's lungs are safeguarded, and we have a sustainable future.