Paytm Karo – The Story of Paytm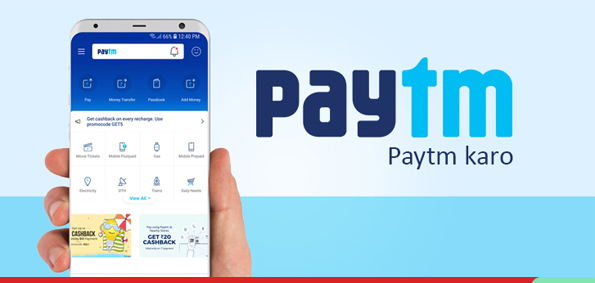 Paytm is one such platform that has played a significant role in reshaping the current retail business by modernising payment methods. The scope and potential of the digital payments platform develop as Paytm's platform develops with additional e-retail and e-commerce stores. This post has provided glimpses into the fascinating path that this platform has taken.
About Paytm
Paytm is primarily an Indian e-commerce website and app that enables customers to make online payments for a variety of services. Paytm, which stands for "Pay Through Mobile," was founded by Vijay Shekhar Sharma in 2010. The platform's reach has grown over the last few years, and it now encompasses a wide range of services.
Paytm is a financial services company that provides its consumers with a variety of financial solutions through both physical and online channels. The platform currently allows users to recharge for services such as paying utility bills, transferring funds to other bank accounts, booking tickets for flights, trains, or buses, and making hotel reservations using their cellphone number. One97 Communications, situated in Noida, Uttar Pradesh, is Paytm's parent company.
Paytm Payments Bank, which has over 58 million account users, is owned by Paytm and One97 Communications. The platform's subsidiary, 'Paytm Money,' is the largest investing platform in the country and one of the largest contributors of Systematic Investment Plans (SIP) to the Mutual Funds Industry. In India, there are a variety of online payment portals available, and many users have multiple payment apps installed on their cellphones.
Paytm Founder
Paytm, an e-commerce website was founded by Vijay Shekhar Sharma. His current net worth is INR 23,000 crore, up from Rs 2600 crore in the previous year. His net worth has risen from 171st place in 2016 to 44th place in 2020. When he launched his firm in 1997, he was a student at the Delhi College of Engineering.
The Origin of Paytm
Vijay Shekhar Sharma, the founder of Paytm, grew up in Aligarh, Uttar Pradesh. He founded his first Tata XS Communications in college, which developed Content Management Systems that were adopted by media such as The Indian Express. He graduated from Delhi College of Engineering. Paytm's parent company, One97 Communications, was founded in 2000 with the help of an Rs. 8 lakh loan. Finally, in 2010, PayTM was launched to provide consumers with a mobile wallet that they could access via their smartphones or online.
Paytm Growth
In the middle of FY 2018-19, Paytm saw a significant drop in revenue. The platform's revenue increased by only 2% in the fiscal year of 2019, but its expenditure increased by 54%. The Paytm Payments Bank Limited platform revealed that its net profit for FY 19-20 increased by 55% to Rs. 29.8 crore from Rs. 19.2 crore the previous year. Paytm has grown from strength to strength since inception, and is a lesson in resilience and perseverance in the face of overwhelming odds.