Paytm Karo – The Story of Paytm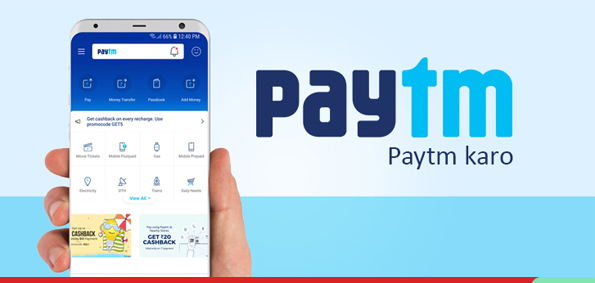 Paytm is one such platform that has played a significant role in reshaping the current retail business by modernising payment methods. The scope and potential of the digital payments platform develop as Paytm's platform develops with additional e-retail and e-commerce stores. This post has provided glimpses into the fascinating path that this platform has taken.
About Paytm
Paytm is primarily an Indian e-commerce website and app that enables customers to make online payments for a variety of services. Paytm, which stands for "Pay Through Mobile," was founded by Vijay Shekhar Sharma in 2010. The platform's reach has grown over the last few years, and it now encompasses a wide range of services.
Paytm is a financial services company that provides its consumers with a variety of financial solutions through both physical and online channels. The platform currently allows users to recharge for services such as paying utility bills, transferring funds to other bank accounts, booking tickets for flights, trains, or buses, and making hotel reservations using their cellphone number. One97 Communications, situated in Noida, Uttar Pradesh, is Paytm's parent company.
Paytm Payments Bank, which has over 58 million account users, is owned by Paytm and One97 Communications. The platform's subsidiary, 'Paytm Money,' is the largest investing platform in the country and one of the largest contributors of Systematic Investment Plans (SIP) to the Mutual Funds Industry. In India, there are a variety of online payment portals available, and many users have multiple payment apps installed on their cellphones.
Paytm Founder
Paytm, an e-commerce website was founded by Vijay Shekhar Sharma. His current net worth is INR 23,000 crore, up from Rs 2600 crore in the previous year. His net worth has risen from 171st place in 2016 to 44th place in 2020. When he launched his firm in 1997, he was a student at the Delhi College of Engineering.
The Origin of Paytm
Vijay Shekhar Sharma, the founder of Paytm, grew up in Aligarh, Uttar Pradesh. He founded his first Tata XS Communications in college, which developed Content Management Systems that were adopted by media such as The Indian Express. He graduated from Delhi College of Engineering. Paytm's parent company, One97 Communications, was founded in 2000 with the help of an Rs. 8 lakh loan. Finally, in 2010, PayTM was launched to provide consumers with a mobile wallet that they could access via their smartphones or online.
Paytm Growth
In the middle of FY 2018-19, Paytm saw a significant drop in revenue. The platform's revenue increased by only 2% in the fiscal year of 2019, but its expenditure increased by 54%. The Paytm Payments Bank Limited platform revealed that its net profit for FY 19-20 increased by 55% to Rs. 29.8 crore from Rs. 19.2 crore the previous year. Paytm has grown from strength to strength since inception, and is a lesson in resilience and perseverance in the face of overwhelming odds.
The story of Tiktok and beyond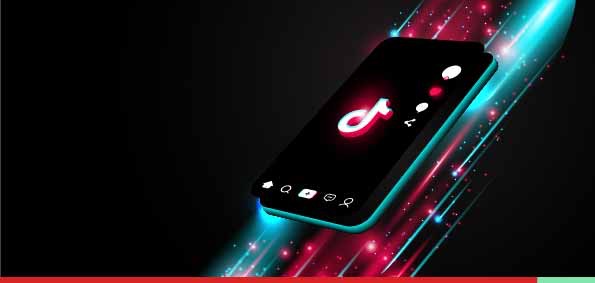 As social media apps like Facebook, Instagram, and Twitter were staying strong in the digital age, TikTok seemed to appear out of nowhere to share the thunder with the social media giants mentioned earlier.
TikTok is an entertaining, addictive app that managed to win over the hearts of people, mainly the youth. It is a short-form video platform, has perhaps become the hottest app ever as it has over 2.3 billion all-time downloads. The growth of TikTok has been exponential.
Right after the collaboration with Musical.ly, ByteDance launched TikTok. It instantly got the reception that was expected to reach around 800 million active users. Not just the youth but people from all age groups made it on TikTok. It was also known for the creation of jobs, as "influencers" made huge profits online.
TikTok in India saw a huge rise in the number of users (over 200 million). But just when TikTok was expanding in India, India's long-time dispute with China seemed to be ignited again. In a move that month befitting Prime Minister Narendra Modi's "Make in India" initiative, the Indian government removed 59 Chinese-made apps, TikTok among them, citing national security concerns.
Left reel-ing
Not only was Tiktok hit hard, but also the influencers lost a majority of their livelihood. There were petitions, protests to bring TikTok back but none of them worked. Suddenly, 200 million people had to live in a post-TikTok era. Many apps like MX TakaTak, Josh, Roposo, etc. tried to replace TikTok in India, but could not create the impact TikTok did. After that, social media giants like Instagram and Facebook decided to quickly take the stage and launch 'reels' which did have a significant impact on the TikTok audience but failed to connect with the 'hinterland' part of India like TikTok.
There is also the grisly undertone of 'classism', as TikTok succeeded not just because of the content on it, but who was on it. Even as Facebook, Instagram, and the likes were flooded with users from urban India, TikTok gave India's hinterland creators a voice. Once it went dark, these erstwhile TikTok users faced a deluge of criticism, outright hate, and a much reduced fan following. Even as the Indian audience continues its search to find the right successor of TikTok, many look forward to TikTok's return with bated breath.
Credit cards for India's unbanked, now a reality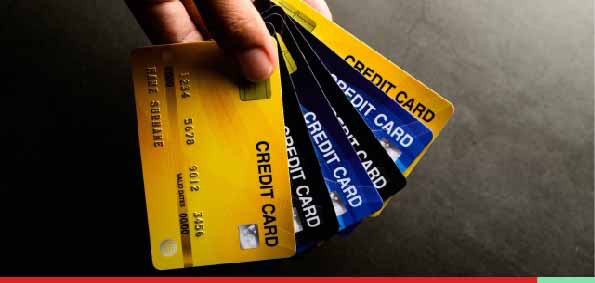 Credit cards are an excellent way to build credit and make important purchases when cash is a bit tight. However, not everyone has access to a credit card, and this is particularly true in India, where financial inclusion remains a challenge. Across India, approximately 400 million people cannot "afford" a credit card, leaving them out of the financial mainstream and without access to a critical financial instrument. One startup, named GalaxyCard, provides a digital credit card specifically to these low-income individuals overlooked by others. And they issue these cards within 3 minutes.
This FinTech startup ties up with multiple channels like UPI, in-app services, and even offline. Around 1 lakh digital cards have been issued until now, with annual revenues touching Rs. 1 Crore.
Amit Kumar, who previously founded the mobile-based payment application firm Eashmart, which was eventually bought by PayUMoney in 2014, co-founded GalaxyCard with his friend Gunjeet Singh. The latter was closing down his own logistics firm Truckload at the time, after repeated stints as a product manager.
How does it work?
The income model of the firm is comparable to that of a traditional bank, but with smaller ticket sizes. The credit limit lies within a minimum of Rs. 1,000 and a maximum of Rs. 25,000. A user can begin with Rs. 1,000, and when the system collects additional information (such as how the money is spent, repayment time, overdue, other sources of income, dependency, and so on), the limit rises to Rs. 5,000, then Rs. 25,000, but remains below the user's total steady income. The 'bump up' is based on the user's financial situation, and it is thoroughly scrutinized by the platform to keep dangers of default to a minimum.
As fintech rises exponentially, companies tend to change their business model as technology and requirements evolve. If India's digital banking ecosystem is to grow, it must look beyond the pool of users in urban cities, and bring in those within India's hinterland to its fold. GalaxyCard is an interesting solution to a long-time problem faced by the unbanked, and could well solve rural India's credit conundrum. 
CoinSwitch Kuber: The story of India's largest crypto exchange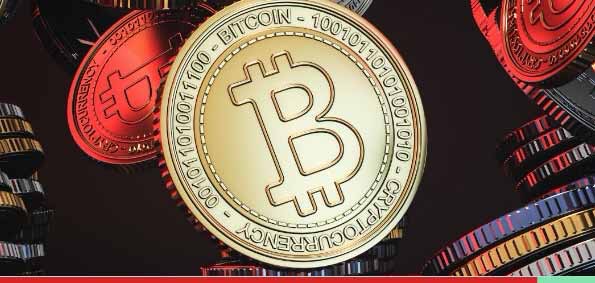 The growth of Cryptocurrency over the years has been astronomical. People are now tempted to take their first steps into the world of crypto. To make trading, investing, and knowledge of crypto easier for people, three engineers, Ashish Singhal (CEO), Govind Soni (CTO), and Vimal Sagar (COO) launched 'CoinSwitch Kuber' in 2017. This began the journey of a platform that is now home to over 11 million users.
In early 2018, the Reserve Bank of India (RBI) issued a policy that did not allow the banks to support crypto transactions that forced the three founders to spread their idea outside India with the VC, Sequoia Capital funding them in the seed round. But soon in early 2020, their dream of shedding light on the digital currency in India came true as the Supreme Court of India overturned RBI's policy. 'CoinSwitch Kuber' was then introduced to the people of India.
Ashish defines simplified User Experience (UX) and the decision to not provide the users with some trading features as the two factors that helped the platform overtake other coin exchanges.
CoinSwitch recently suspended crypto withdrawals for its users due to lack of clear rules concerning the currency. Clarifying the move, Ashish says, "This was perhaps the hardest call we had to take. But regulators are worried about crypto being used as legal tender and hurting the sovereignty of the Indian rupee. Further, they are worried crypto can be used for money laundering and other illicit activities. So far, no one has figured out how to stop it, but disabling crypto withdrawals in a stopgap measure till the right policies come in place."
Talking about the future, the founders aim to transform this app into a full-time investment platform with crypto and traditional financial instruments available for everyone. Praising the investors such as a16z, the founders hope that the Indian government defines the rules around crypto better, and compartmentalize virtual currencies based on their use cases and not prohibit it in upcoming legislation.