3 multi-crore Indian businesses started out of small shops and tiny workspaces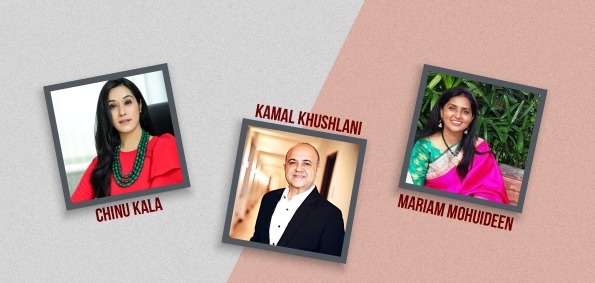 We often read or hear about how companies like Apple, Dell, HP, and others in Silicon Valley got their start in a garage or a small workshop. Here are few brands from India whose stories started the same way.
Mufti:
Kamal Khushlani lost his father when he was 19 years old, and to make ends meet, he had to work for a video cassette company. To start his company, he borrowed Rs. 10,000 from a maternal aunt. In 1992, he started his first company, Mr & Mr, which made men's shirts. Mufti, which stands for 'casual dressing' was his first fashion label, which he introduced in 1998.
Kamal founded Mufti on his own, using the profits from his previous company to fund it. He used to ride his bike with kilos of fabric and drop it off at the workshop, then return to pick up the finished goods for sale. In the 2000s, the brand grew in popularity, growing from small, single-brand stores to big, multi-brand stores. 20 years later, they clocked a turnover of approximately Rs. 450 crores.
Rubans Accessories:
Chinu Kala used to sell knives and coasters door-to-door for Rs 20 a day. Customers would slam the door in Chinu's face and refuse to buy his product. Chinu reached the finals of Gladrags Mrs. India Pageant in 2008. She then explored various jobs for over eight years to ensure she could manage on her own. Chinu now runs Fonte Corporate Solutions, which specialises in corporate merchandising. She is also the face of a fashion line for the Indian fashion label L'Oreal. Rubans didn't have any branding on the accessories they offered. Chinu decided to expand her business and in time shut all her offline stores, switching to the online mode of selling. She listed herself on various e-commerce portals like Flipkart, Myntra, and Jabong. The brand made Rs. 56 lakh in revenue in 2016-17, growing by 114% last fiscal year (FY19), bringing in Rs. 7.5 crore.
Mariam Mohuideen Bakers Treat:
Mangalore (Mangaluru) is well-known for its coastal food dishes, such as kori roti, neer dosa, and Mangalore buns. Burgers, pasta, and pizzas are in high demand among millennials. Mariam opened Baker's Treat, a bakery that sells home-baked foods, in December 2014. "Things went off nicely," she continues, "and everything fell into place at the perfect time."
Mariam, a self-taught baker, has also taught over 600 people how to cook since 2013. She argues that individuals rarely congratulate one another on their self-made accomplishments. "The Baker's Treat kitchen's honesty and justice to any meal prepared have garnered a lot of confidence," she says.