Cosplayers and Fans experienced the best weekend of the year at Bengaluru Comic Con 2023!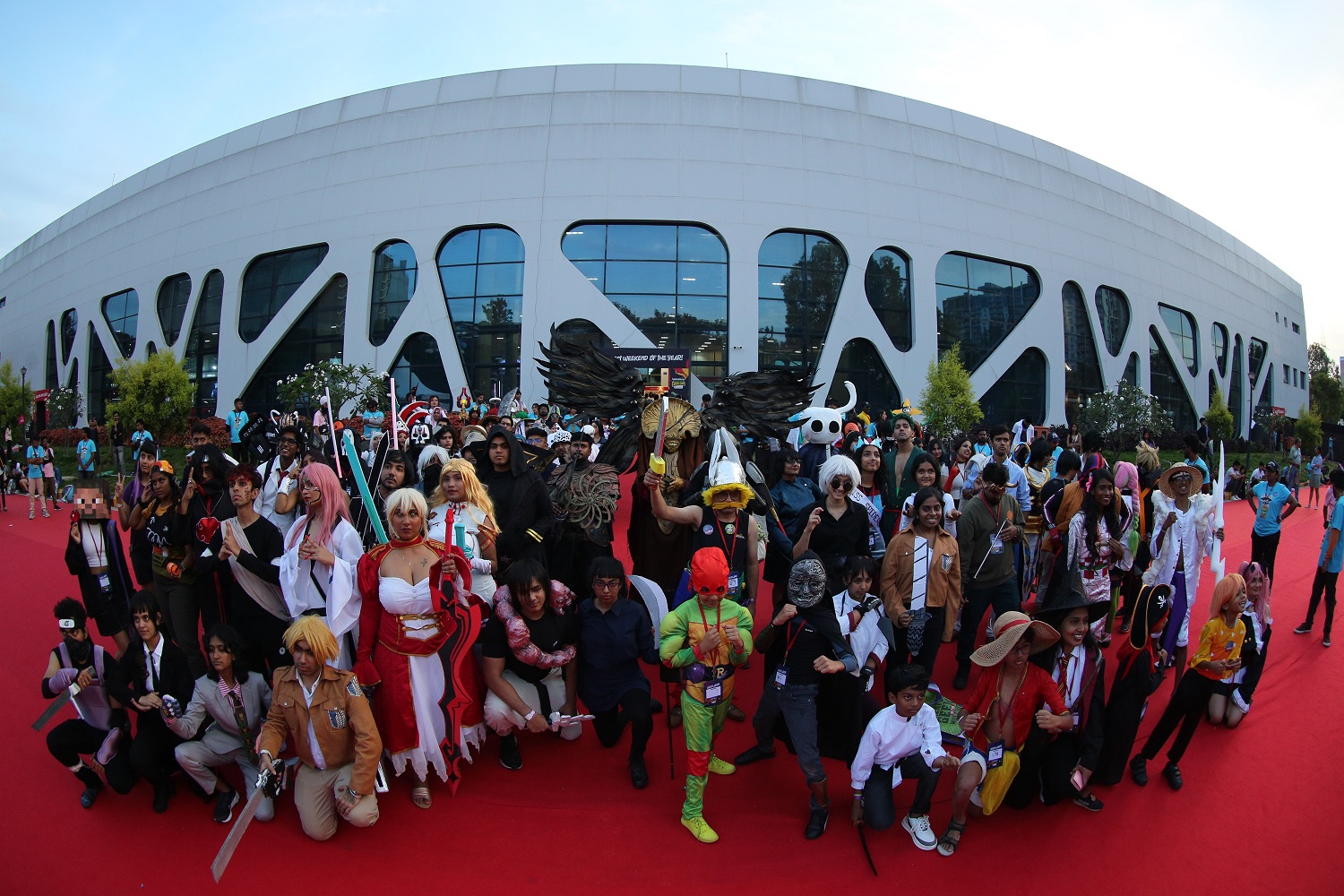 Bengaluru, 20 November 2023: Comic Con India hosted its very exciting 3-days extravaganza – Maruti Suzuki Arena presents Bengaluru Comic Con, powered by Cruncyroll. Filled with jam-packed comics, artists, cosplayers, musicians and a whole lot of fun performances, Bengaluru Comic Con was held across 17th, 18th and 19th of November 2023. The 11th edition concluded the most exciting weekend of the year, with the city coming together to celebrate pop culture at its best .
Attendees channelized their inner fandom to cosplay and put up their geekdom on display while others interacted and participated in tournaments, games, among other exciting activities. The 2023 Con witnessed the ever-expanding fandom and love for anime characters such as Naruto, Luffi, Goku and more, while a few brought back the classics such as Deadpool, Hulk, Harry Potter and a number of Spiderman variations among others! Close to 5000 cosplayers participated in the convention across the three days. The performance line-up included our very own popular music artists like Afasr Sayed, MC Altaf, Geek Fruit and ShahRule who rocked the stage with their energetic voice across the three days. The audience were in awe of the graffiti artist Mooze One's creative magic unfolding on a canvas. Finally, our beloved and very own comedians Rohan Joshi, Sahil Shah, Azeem Bannatwala, Gaurav Kapoor followed by Bengaluru's favorite Nirmal left everyone in splits.
Witnessing a successful show, Jatin Varma, Founder, Comic Con India, said "2023 was the 11th edition of Comic Con Bengaluru with three days of back to back cosplay fun and entertainment. The massive success of Bengaluru Comic Con 2023, with an impressive over 35,000 attendees over 3 days, fuels our excitement for upcoming Cons in Delhi, Hyderabad, Chennai, and Mumbai. The overwhelming support underscores our commitment to fostering a sense of belonging within the expanding landscape of Indian pop culture. Here's to a decade of connecting, inspiring, and celebrating the shared enthusiasm that makes Comic Con India an incredible journey for fans and creators alike."
"Bengaluru is an absolute delight! It is the only Indian city I've revisited, my first experience dating back to 2014. The Comic Con here is incredible—the energetic crowd and their enthusiasm for Archie are fantastic. Witnessing the community of Archie fans in India is always uplifting. I am eagerly awaiting the adaptation, 'The Archies' and confident it will reintroduce these beloved characters universally, captivating both Indian and American audiences." commented Dan Parent, Archie Comic Artist.
Much celebrated standup comedy duo Rohan Joshi and Sahil Shah said, "Performing at Comic Con India feels like coming home every time. Each city has been fun, and Bengaluru, in particular, radiates good energy. Connecting with like-minded people who understand our references, appreciate our costumes, and share similar interests is a great feeling. Witnessing the enthusiasm and loyalty for fandoms is truly special. It's a joy to be with fellow nerds."
The convention featured a roster of comic book creators and publishing houses with special sessions at the arena for the attendees. Interactive sessions with Sanjay Gupta of Raj Comics, Kodansha Comics & Manga Planet along with book launches of Hallubol, Bullseye Press, Bakarmax, Flying Cow and Abhijeet Kini indulged fans through their journey, while Tinkle Studios and Amar Chitra Katha quizzed the audiences among many other engaging sessions hosted on the main stage.
Numerous manga retail experiences featuring Naruto, Death Note, Jujutsu Kaisen, One Piece and other popular series were on display as well as Indian comics like Tinkle's Supandi, Shambu Shikari, Amar Chitrakatha, Raj Comics were also some key attractions for thousands of pop culture enthusiasts. The experiential zones included Warner Bros' special Wonka zone and DC's Aquaman:The Last Kingdom which gathered fans in huge numbers as well as TVS's 'Marvel'ous Experience and a Virtual Reality experience zone for Maruti Suzuki's Arena that indulged them in a simulated driving in the future.
The Maruti Suzuki Arena presents Bengaluru Comic Con, powered by Crunchyroll, took place on November 17th, 18th and 19th at the KTPO Trade Centre, Industrial Area, Whitefield, Bengaluru. Delhi Comic Con will be held on 8th, 9th, and 10th December 2023 and Hyderabad will be on 27thand 28th January 2024.
Website link: www.comicconindia.com