Popular Podcast Host Ashdin Doctor's New Book, One Habit a Day, Out in October; A Collaboration between Westland Books and IVM Podcasts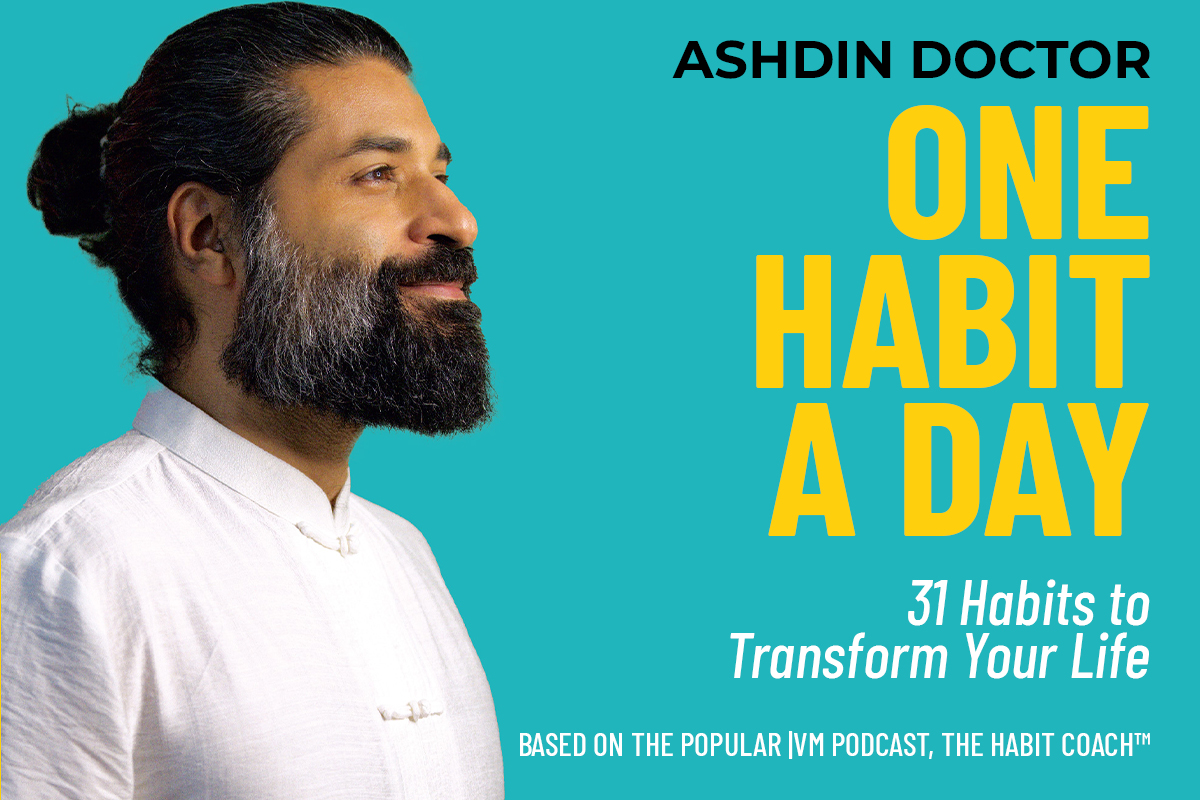 21 September 2023, National: On the occasion of World Gratitude Day, Westland Books is pleased to announce the release of Ashdin Doctor's new book, One Habit a Day. The book is based on The Habit Coach, Ashdin's popular podcast, hosted on IVM. The book is available on pre-order starting today and will be available on all online and offline stores from 9th October onwards.
Amit Doshi, Head, IVM Podcasts said, "Ashdin is an amazing creator who has done over a 1000 episodes in the last 4 years, and we felt his work deserved the widest audience possible in every format. We are very excited about being able to work with Westland to make this come true, and hope this is the first of many such collaborations."
Gautam Padmanabhan, Business Head, Westland Books said, "We are looking forward to the release of Ashdin Doctor's new book, One Habit a Day, that is based on his successful podcast, The Habit Coach. This will be Westland's first collaboration with IVM and we are quite excited about it. IVM is a treasure house of content that we believe will engage readers, just as it has engaged listeners. One Habit a Day is the first step in a longer journey."
Author Ashdin Doctor said, "One Habit a Day is more than a book. It is a guide and a workbook designed to help you evolve every day. Mental wellness is such an important aspect of our modern lives. This book consists of 31 mental well-being habits chosen to help you thrive and evolve."
Sanghamitra Biswas, Executive Editor and Rights Manager, Westland Books said, "Ashdin Doctor has a unique knack of inspiring people to lead their best lives, whether it's on his podcast The Habit Coach or in his latest book, One Habit a Day. Packed with sound advice, interesting anecdotes, practical tips and fun exercises designed to motivate, this is a book for everyone who wants to improve the quality of their life but doesn't know where to begin."
About the book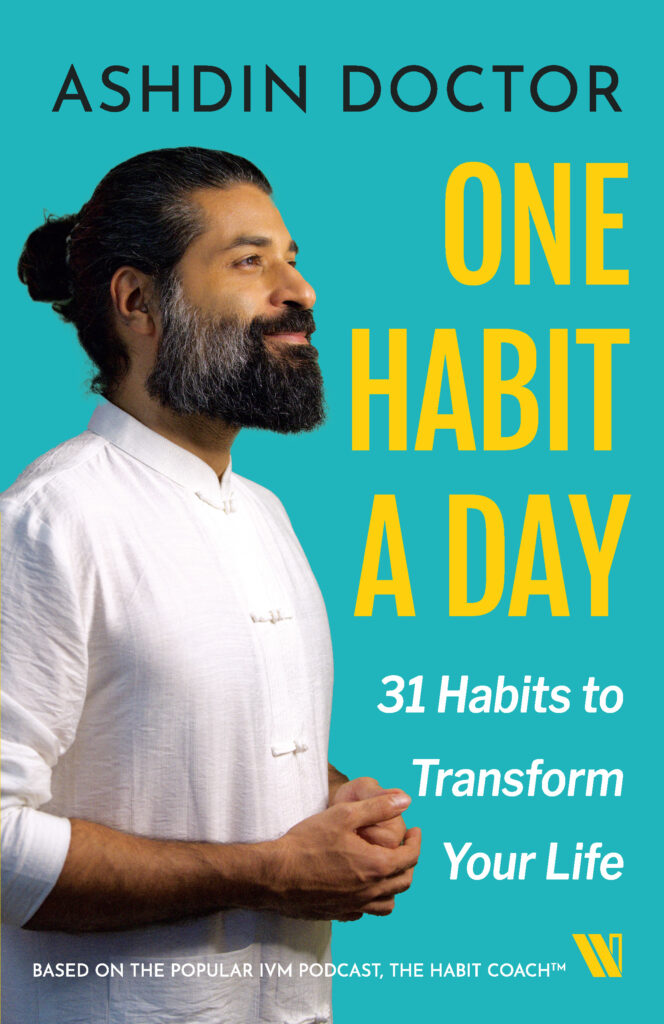 31 HABITS TO TURN YOUR LIFE AROUND.
We all know that good habits can help us turn our lives around. But if you've tried to get that daily exercise routine going, or have attempted a healthier diet or even tried to journal every day, you know it is not as simple as it sounds. Fear not—The Habit Coach™, Ashdin Doctor, is here to help. With his simple yet assured approach and his easy-breezy style, Ashdin not only picks the best habits for a positive outlook but also tells you how to go about making them a part of your life. Whether you are someone struggling to increase your self-worth, or are trapped in a worry cycle, or simply do not have enough masti in your life, Ashdin has solutions for you. His simple and straightforward guidelines are designed to make things better.
Based on his popular podcast, The Habit Coach™, Ashdin Doctor's One Habit a Day is replete with easy to apply advice and fun exercises. Inculcating positive habits has never been so enjoyable!
About the Author
Ashdin Doctor is The Habit Coach™. He firmly believes that an awesome life starts with awesome habits.
He hosts The Habit Coach™ Podcast on IVM, which is a daily podcast that has over a thousand episodes. It is ranked among the top self-development podcasts in India. It covers a wide variety of topics all designed to help the listener evolve through their daily habits.
He works with people from all across the world, helping them with their habits, spreading his message through keynote speeches, workshops and group coaching sessions. Apart from that, he is a director at Ormax Consultants Pvt. Ltd., Ormax Media Pvt. Ltd. and Ormax Evolve Pvt. Ltd. He is also a trustee at the Light of Life Trust, an NGO dedicated to underprivileged children around the world. Ashdin will be donating a percentage of the proceeds from this book to the NGO to promote literacy.
About Westland Books (a division of Pratilipi)
Westland Books is an award-winning Indian publisher with a diverse and exciting range of books from popular and literary fiction to business, politics, biography, spirituality, popular science, health and self-help. Its key publishing imprints include Context, which publishes award-winning literary fiction and non-fiction; Eka, which publishes the best of contemporary writing in Indian languages and in translation; Tranquebar, home to the best new fiction from the Indian subcontinent; the eponymous Westland Sport, Westland Business and Westland Non-Fiction, and 'Red Panda', which publishes a range of books for children of different ages.
About IVM Podcasts
IVM Podcasts is India's premiere podcasting company. With a passion for storytelling, knowledge sharing, and fostering meaningful conversations, the network curates and presents a wide range of podcasts across various genres, catering to different tastes and interests. The mission is to bring high-quality, original podcasts that ignite your curiosity, challenge your perspectives, and provide a platform for voices and stories that deserve to be heard. Their ever-expanding library of podcasts, cover topics across Comedy, Business & Finance, Pop Culture, Technology, History, Self Improvement, News & Current Affairs, Society, Culture to name a few.