Germany slips into recession with negative first quarter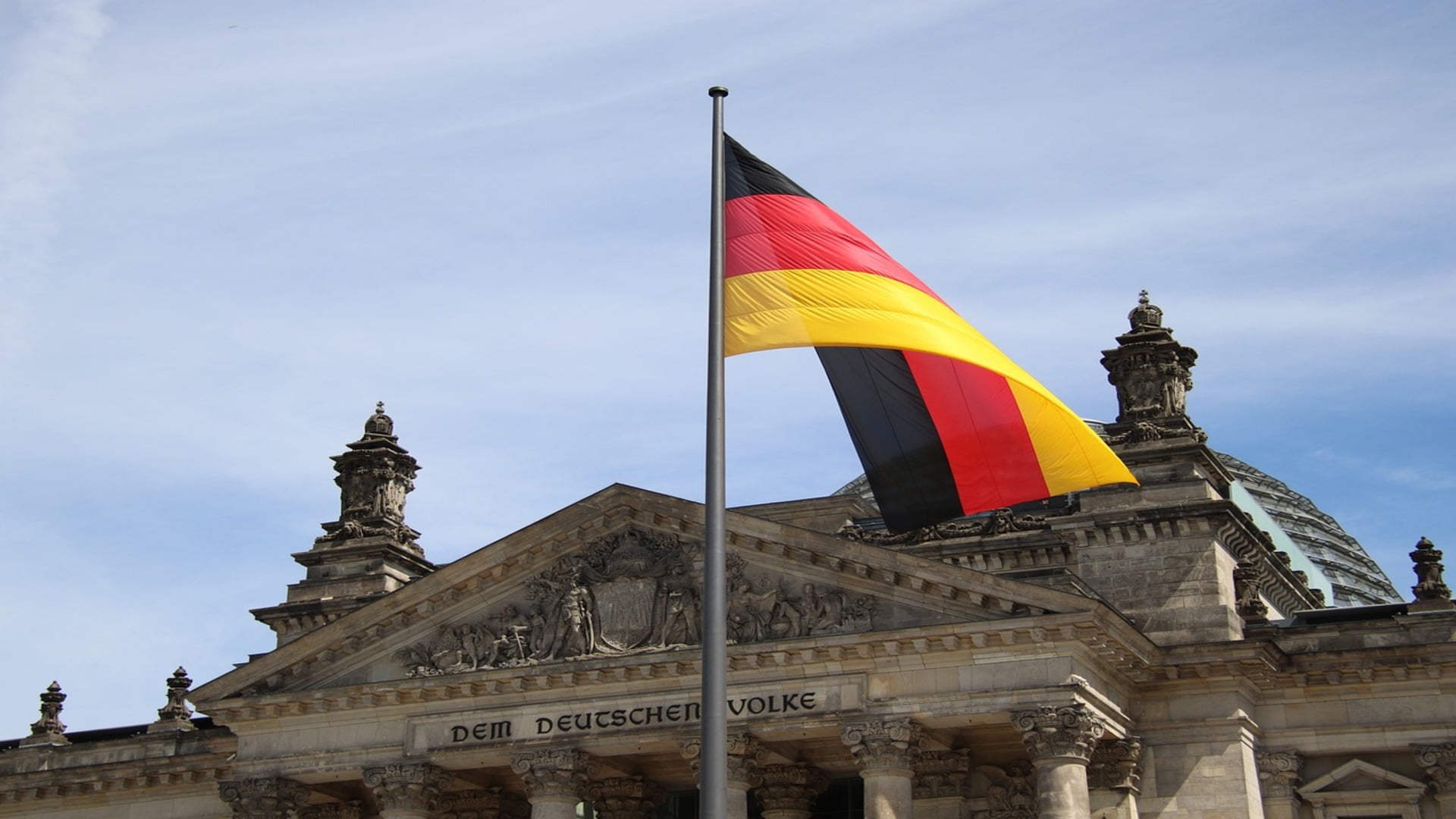 Germany, the country once known as Europe's powerhouse, with its wealth, economic prosperity, and political influence, has experienced a notable decline in recent times. This decline is causing concerns among other countries in the eurozone, as the struggles of its largest member could potentially have a detrimental effect on the entire region.
As the largest economy within the eurozone, Germany contributes nearly 30% of the bloc's economic output. It serves as the primary trading partner for over half of the European Union's 27 countries. Moreover, Germany's significant economic stature has granted Berlin considerable influence in shaping decisions within the European Union.
According to the recently released data from the Federal Statistical Office, Germany's gross domestic product (GDP) recorded a 0.3% decline from January to March. This comes after a 0.5% drop in the previous quarter of 2022, reflecting two consecutive quarters of contraction.
While the definition of a recession typically involves consecutive quarterly contractions, the Euro area business cycle dating committee considers a broader range of data, including employment figures. It's worth noting that Germany is one of the 20 countries that utilize the Euro as a currency.
Even during the initial rebound of economies post-pandemic, Germany lagged in returning to pre-COVID levels. The prolonged nature of Germany's economic struggles, coupled with a perceived absence of past governmental effectiveness in Berlin, has led experts to believe that this downturn is not a temporary setback.
Finance Minister Christian Lindner commented that the German GDP data revealed "unexpectedly negative signals." He further noted that when compared to other highly developed economies, Germany's economy was displaying signs of diminished growth potential.
Expressing his concerns, he stated, "I do not want Germany to find itself in a position where we are lagging behind in the league." This remark referred to the International Monetary Fund's forecasts, which predicted a recession in 2023 for Germany and Britain alone among European countries.
"The reluctance of households to buy was apparent in a variety of areas," the statistics office said, as per Bloomberg. "Households spent less on food and beverages, clothing and footwear, and on furnishings.
Employment in the country rose in the first quarter and inflation has eased, but higher interest rates will keep weighing on spending and investment, said Franziska Palmas, senior Europe economist for Capital Economics.
Robert Habeck, Germany's economy minister, said his nation's previous high dependency on Russia for energy supply led to the recession, but the growth forecasts were much bleaker.
"Under the weight of immense inflation, the German consumer has fallen to his knees, dragging the entire economy down with him," said Andreas Scheuerle, an analyst at DekaBank.
Why is Germany facing an economic crisis?
As per industry experts, the economy is facing a dire situation as soaring inflation has severely hindered consumption growth. The persistent energy crisis further exacerbates the challenges, painting a bleak outlook for the economy.
Household consumption experienced a decline of 1.2% quarter on quarter after adjusting for price, seasonal, and calendar factors. Additionally, government spending saw a significant decrease of 4.9% compared to the previous quarter.
Factors such as reduced purchasing power, weakened industrial order books, the impact of aggressive monetary policy tightening, and the anticipated slowdown in the U.S. economy all support the notion of subdued economic activity.
The country has also failed to sustainably serve the energy needs of its industrial sector, which is designed to produce the best output only when provided with Russian fuel. The political and business class of the country has failed to accommodate new challenges even as Russian fuel supplies remain throttled.
To address the energy crisis, Berlin implemented a power price cap for select energy-intensive industries. However, this measure is expected to worsen inflation concerns.
Estimations suggest that subsidies for fuel prices in certain industries could cost taxpayers up to $32 billion over the next seven years. While the country has already phased out nuclear power reactors and plans to close coal-fired plants by 2030, the transition to cleaner energy sources has been slow.
The figures are a blow to the German government, which last month boldly doubled its growth forecast for this year after a feared winter energy crunch failed to materialise. It said the economy would grow by 0.4% — up from a 0.2% expansion predicted in late January — a forecast that may now need to be revised downward.
Will there be any recovery in the second quarter?
The German Bundesbank expects the economy to grow modestly in the second quarter as a rebound in industry more than offsets stagnating household consumption and a slump in construction, according to a monthly economy report published in May.
Though German Chancellor Olaf Scholz described the outlook for the economy as "very good," experts say this is a rude awakening for the country.
Palmas, predicting further weakness ahead, added, "Germany has experienced a technical recession and has been by far the worst performer among major eurozone economies over the past two quarters."
"The optimism at the start of the year seems to have given way to more of a sense of reality," ING economist Carsten Brzeski was quoted as saying by Bloomberg. "A drop in purchasing power, thinned-out industrial order books as well as the impact of the most aggressive monetary policy tightening in decades, and the expected slowdown of the US economy, all argue in favor of weak economic activity."
It added the top priority was to bring energy transition on track for affordable power. It warned that a failure to bring normalcy to the situation could lead to manufacturers fleeing elsewhere.
What does it mean for India?
The impact of Germany's recession on India's economy is projected to affect exports significantly, especially in sectors such as apparels, footwear, and leather goods destined for the largest economy in the European Union.
Exporters are expressing concerns about the repercussions not only in Germany but also in other European countries experiencing a recession. Sharad Kumar Saraf, Chairman of Technocraft Industries, highlighted that the prolonged recession in Germany may lead to a decline in Indian exports, particularly in sectors like leather products, chemicals, and light engineering items.
In the previous fiscal year, India's exports to Germany reached USD 10.2 billion, but this figure is expected to decrease due to the ongoing recessionary period.
Narendra Goenka, Chairman of the Apparel Export Promotion Council (AEPC), raised concerns about the recession in Germany affecting order flows into India. He predicted that business would decline by a minimum of 10%, leading to a definite impact on investment flows from Germany.
As per Yogesh Gupta, Regional Chairman of the Federation of Indian Export Organizations (FIEO) in the Eastern Region, Germany plays a crucial role as the main growth driver for the European Union. Consequently, a recession in Germany is likely to affect the purchasing behavior within the European nation. However, Gupta advised caution, stating that it is premature to accurately assess the full extent of the recession's impact on Indian exports at this stage.