'Vegetarian' Rashmika Mandanna gets criticised for savoring and promoting fried chicken in new advertisement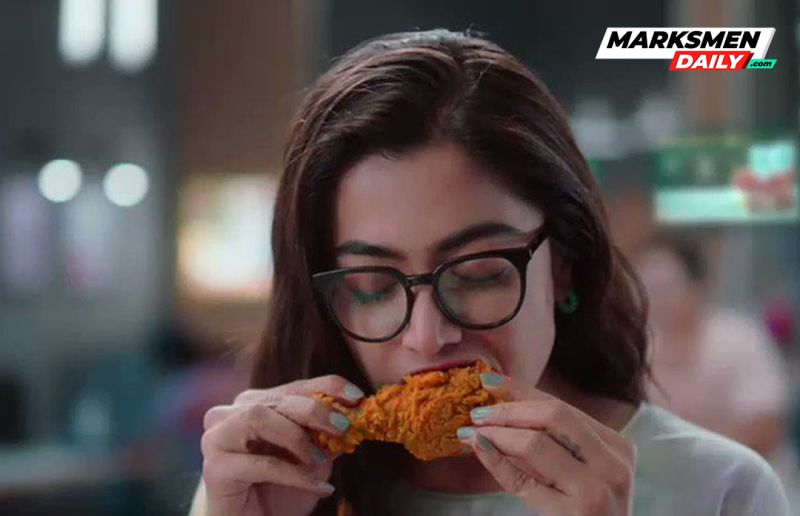 Actress Rashmika Mandanna is being criticised online for promoting a popular American multinational fast food chain's new chicken burger.

In a recent advertisement for a well-known fast-food brand, the actress was seen relishing a chicken burger, which has stirred up a furor among some of her fans. For those unversed, the actress had earlier claimed to be a vegetarian.

Reacting to the commercial, a Twitter user wrote, "Apparently, vegetarian Rashmika Mandanna enjoys McDonald's chicken burger. Celebs and their hypocrisy." Another user shared, "Rashmika Mandanna is seen eating a chicken burger in the latest McDonald's ad. Public asks – isn't she vegetarian? Plant based?"

With all the negativity surrounding the new ad, a few of Rashmika's fans also came to the diva's rescue and wrote, "She is only endorsing junk food, she didn't ask us to go and eat. It's ultimately our choice. Similarly, it's their choice which advertisement they want to do," wrote one user.