Rodic Consultants Launches "Cycle ki Zubani, Dilli ki kahani" Coffee Table Book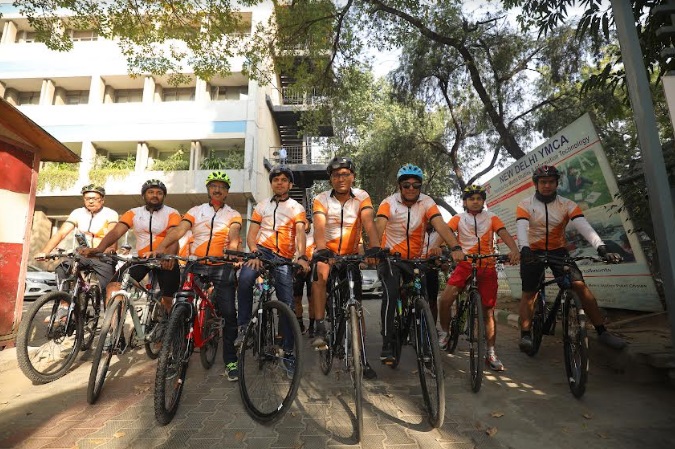 Rodic Consultants, a renowned infrastructure engineering and digital transformation consulting company, is pleased to announce the launch of its latest Coffee Table Book, "Cycle ki Zubani, Dilli ki kahani" (The Story of Delhi in the Language of Bicycles). The book is a tribute to the city of Delhi and its rich history, culture, and heritage, as seen through the eyes of avid RODIC's cyclists. The book is a collection of stories and photographs from cyclists across the city, showcasing their unique perspectives on Delhi and its many wonders. From the bustling streets of Old Delhi to the serene parks of South Delhi, the book covers the citys diverse neighbourhoods and landmarks. Through their experiences, the cyclists share their love for the city and the role that cycling plays in their lives.
Rodic Consultants Launches "Cycle ki Zubani, Dilli ki kahani" Coffee Table Book
The books design is aesthetically pleasing, with a hardcover, high-quality printing, and vibrant images that capture the essence of Delhi. The book was released by Shri Rajesh Bhushan, IAS, the Secretary, Ministry of Health and Family Welfare, Government of India.
Through this book, Rodic is trying to encourage the readers to take a look at some of the ways cycling can enhance one's fitness level and well-being and it can help in shaping a healthy lifestyle, both physically and mentally.
Speaking about the book, Mr. Raj Kumar, Chairman and Managing Director of RODIC Consultants, said, "We are thrilled to present this coffee table book, which celebrates the city of Delhi and the joy of cycling. It is a unique perspective on the city, seen through the eyes of passionate cyclists who have explored its streets and neighbourhoods. We hope that this book inspires more people to take up cycling and discover the beauty of Delhi."
This book is a delightful bicycle journey memoir of RODIC Cycle Club members led by Mr. Raj Kumar himself. The RODIC cycle team has collected the memories of its various cycling events in this book. The book is dedicated to Mr. Raj Kumar, CMD of RODIC who inspired the RODIC cycle team and to those who contributed in writing the book. The book describes some of the world's most fascinating historical places of various eras starting Sultanate till modern time. In addition to appreciate the places these bicyclists visited, they also share their thoughts on urban planning, design and postmodern civilization.
"Cycle ki Zubani, Dilli ki kahani"is a must-read for anyone who loves Delhi, cycling, or both. The book is available for purchase on leading e-commerce websites and select bookstores across the city.