VAV Lipids Earns Appreciation from U.S. Pharmacopeia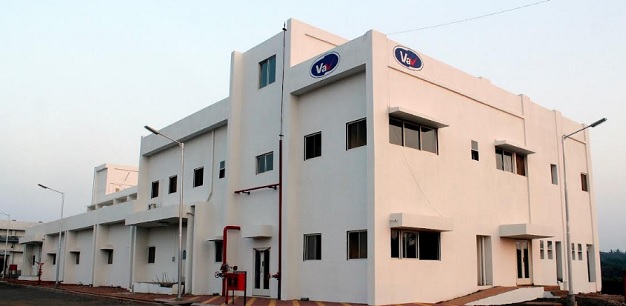 VAV Lipids has announced that it received a Certificate of Appreciation from United States Pharmacopeia (USP) for its contribution to the standards-setting activities in lipid manufacturing.
VAV Lipids EU cGMP-certified manufacturing facility at Ratnagiri in Maharashtra, India
United States Pharmacopeia (USP) recognized the efforts of VAV Lipids Private Limited in providing candidate documentary and reference standards that reached important milestones in 2022. It awarded a Certificate of Appreciation to the company in acknowledgment of the outstanding contribution that it made toward global public health through the advancement of USP standards.
Speaking of the development, Arun Kedia, Managing Director, VAV Lipids said, "We are deeply honoured and humbled at the recognition bestowed on us. We are grateful to USP for inviting us to contribute to the standard-setting process and making us a part of their mission to improve global health through public standards."
USP's Certificate of Appreciation noted that VAV Lipids' contributions have added significant public benefit to the standards-setting process in support of the USP mission, that is, to improve global health through public standards and related programs that help ensure the quality, safety, and benefit of medicines and foods.
VAV Lipids is one of the world's leading manufacturers of specialized phospholipids for novel drugs and biologics delivery systems (NDDS). Its high-quality lipids are used by pharmaceutical companies to develop multiple projects in drugs and biologics delivery. These include applications of lipids in developing vaccines and formulations, cancer therapy based on liposomes, and novel drug delivery systems for treating several diseases. The company is based in India.
Notes to the Editor
About VAV Lipids
VAV Lipids, a subsidiary of VAV Life Sciences is a research-driven biopharmaceuticals manufacturing company headquartered in Mumbai, India. The company produces high-grade ingredients used in the pharmaceutical, nutraceutical, healthcare & personal care industries. It is among the world's leading manufacturers of phospholipids and lecithin. The company has a state-of-the-art EU cGMP-certified facility for manufacturing phospholipids at Ratnagiri in Maharashtra. VAV's product portfolio includes plant phospholipids (LECIVA), Animal phospholipids (LIPOVA), synthetic phospholipids, and neutral lipids. The other products include APIs and specialty proteins. VAV exports almost 80% of its products primarily to North America, Europe, and Asia. VAV Lifesciences is also working in close cooperation with reputed academic research institutions for the development of advanced and novel drug delivery therapies.