WyattPrism Communications Excels at LACP 2021/22 Vision and 2022 Spotlight Awards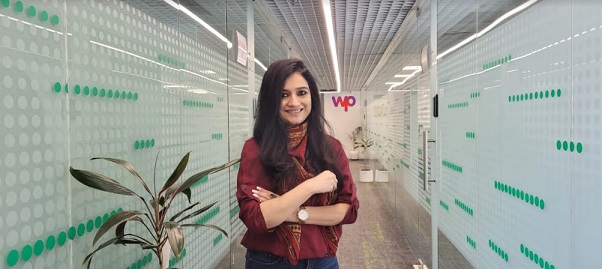 18 annual reports win a total of 43 awards
All 18 reports rank among the top 100 reports worldwide
WyattPrism Communications, India's leading agency for corporate reporting and stakeholder communications, once again excelled at the prestigious League of American Communication Professionals LLC (LACP) Competition. At the LACP 2021/22 Vision Awards, eight annual reports developed by WyattPrism won a total of 23 awards including seven Platinum Awards, one Gold Award and seven Special Awards. The reports that ranked the highest and the second-highest within their competition class were presented with the Platinum and Gold Awards, respectively. All eight reports also ranked among the top 100 reports worldwide, regardless of the competition class.
Preeti Sharma, Founder Promoter of WyattPrism
This achievement comes on the back of 20 awards garnered by WyattPrism at the LACP 2022 Spotlight Awards. The wins were spread across Annual Reports developed for 10 clients.
LACP was established in 2001 to create a forum that facilitates discussion of best-in-class communication practices while also recognizing those who demonstrate exemplary work. Nine of the Top Ten Fortune 500 Firms have joined LACP Competitions. LACP 2021/22 Vision Awards received nearly 1,000 applications from more than 20 countries.
Congratulating the clients and the team at WyattPrism Communications, Manisha Srivastava, CEO of WyattPrism Communications said, "We have always taken pride in our work, with the aim to create reports par excellence. Winning 43 awards on a prestigious international forum is a recognition of our capabilities, the differentiation we bring to corporate reporting and the ownership with which the team strives to raise the bar, year after year."
Preeti Sharma,Founder Promoter of WyattPrism adds, "Our team works passionately and in the true spirit of partnership with our clients to create reports that stand out for being both insightful and impactful; delivered in physical formats and digital and by skilfully weaving compelling content with engaging design so that the story is told, powerfully. We have consistently maintained a stellar record at the LACP Competition and as leaders in the field of corporate reporting, we look forward to delivering more such outstanding work."
LACP 2021/22 Vision Award-winning Reports by WyattPrism:
Company Annual Report
Top 100 Reports Worldwide Award
Competition Class Worldwide Award
Special Award
Computer Age Management Services Limited
15
Platinum
Best Report Cover Worldwide
National Dairy Development Board
17
Platinum
Best Agency Report Worldwide
Radico Khaitan Limited
21
Platinum
Best Agency Report Worldwide
VIP Industries Limited
23
Platinum
Best Report Cover Worldwide
HDFC Life Insurance Company Limited
29
Platinum
Best Report Cover Worldwide
Bharat Forge Limited
32
Platinum
Best Report Financials Worldwide
Tata Chemicals Limited
34
Platinum
Most Creative Report Worldwide
Tilaknagar Industries Limited
52
Gold
LACP 2022 Spotlight Award-winning Reports by WyattPrism:
Company Annual Report
Top 100 Reports Worldwide Award
Competition Class Worldwide Award
ICICI Securities Limited
10
Platinum
Triveni Turbine Limited
15
Platinum
ICICI Prudential Life Insurance Company Limited
19
Gold
IndiaMART InterMESH Limited
35
Gold
JSW Energy Limited
36
Gold
Hindustan Zinc Limited
40
Gold
Future Generali India Insurance Limited
42
Gold
Triveni Engineering & Industries Limited
43
Gold
Happiest Minds Technologies
54
Gold
Rallis India Limited
74
Silver
Amit Dahanukar, Chairman & Managing Director at Tilaknagar Industries Limited said, "Creative stakeholder communication helps convergence of interest and collaboration, so crucial for achievement. At Tilaknagar, we aspire to initiate engaging communication with all stakeholders to strengthen valuable alliances for the common good. I compliment WyattPrism Communications for their worthy professional support in this instance."
Rajhagopalan S, Vice President at Bharat Forge Limited said, "The LACP Award is one of the highest honours in corporate communications and deserves celebration. Congratulations to the team for this achievement! I would also like to extend my appreciation to WyattPrism for their continued support. Their contribution in simplifying the entire journey into smaller steps and then weaving the messaging and design together to create an outstanding report is a great example of our Annual Report theme 'Smaller Steps to Bigger Strides'."
Saket Somani, Vice President, Finance & Strategy at Radico Khaitan Limited said, "As we celebrate the LACP Vision Award for our Annual Report 2021-22, I would like to thank all our team members who were instrumental in creating this exemplary document. Our report is in the elite group of the top 100 reports worldwide, in addition to being the highest-ranked report in our category globally. A big thank you also to WyattPrism for working cohesively with us to deliver this report."
Manikandan G, Senior Vice President – Legal and Secretarial at Computer Age Management Services Limited said, "We are glad to note that our Annual Report has been chosen for the award under the platinum category. We appreciate the efforts put in by WyattPrism in the design and development of the Integrated Report. The digital report which has also won the award has been well received by the shareholders as well. The Integrated Report was the first such report prepared by the Company and the support provided by WyattPrism is exceptional."
About WyattPrism Communications
WyattPrism is India's leading Corporate Reporting and Stakeholder Communication specialist. For over 15 years, the agency has been at the forefront of creating award-winning communications for listed Indian companies from diverse sectors. Corporate reports developed at WyattPrism bring together compelling storytelling, research-led content and distinctive creativity. Its digital wing is a leader in digital stakeholder reporting, making sure that every report comes alive at the click of a mouse and at the swipe of your finger on your mobile. WyattPrism is a one-stop and all-formats agency – perhaps the only one with such capabilities and credentials. Winning more than 170 awards (across physical and digital formats) in the past five years is a testament to the team's capabilities, passion and commitment.