Sustainable style: Textiles' new success formula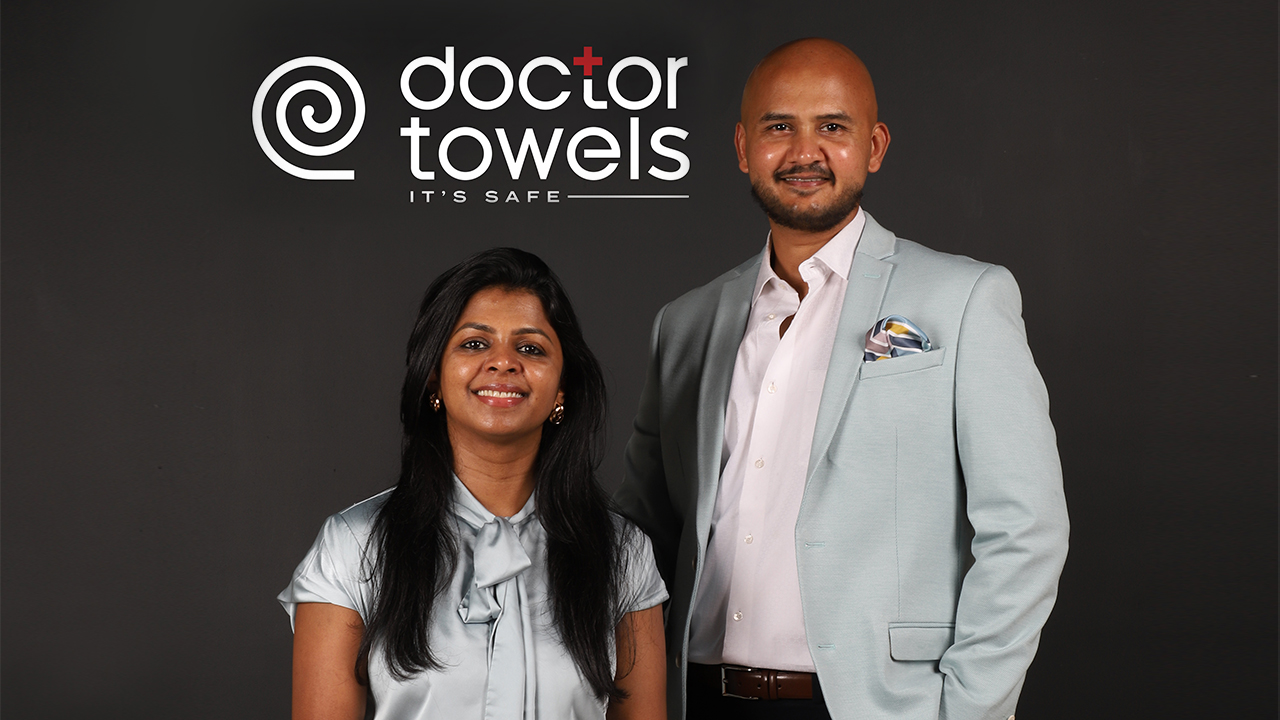 Looking at the textile industry in general, it is evident that technological advancements and innovations have made sweeping changes across all sectors since the turn of the millennium. Along with it, the changes in consumer behaviour and requirements has also taken a big swing, be it in terms of product choices, brand preferences, buying patterns, et al. Consumer behaviour is today focused on sustainability, exclusivity, and something that makes them feel safe. Doctor Towels has identified and addressed all of this with an innovative approach, factoring in constantly changing consumer behaviour.
The textile industry has been an age-old industry with a history of weaving and spinning of cotton prevalent in India since about four thousand years. Not much has changed in terms of fabric used in textiles, with cotton still being a major material, barring the introduction of a plethora of synthetic fibres that are hazardous to the environment. From a consumer standpoint, one has to be brutally honest that not much innovations have emerged from the textile industry over the years, apart from the easy market availability & vast collection to choose from, termed as Fast Fashion. On the flip side, from a business standpoint, the textile industry has been transformed by the advent of newer technologies, super-efficient machinery, vast supply chains, multiple sales channels and effective digital marketing tools.
Doctor Towels as a brand strives to capitalize on the innovations in the textile industry from a business perspective, with a mission to make sure each of our customers get to enjoy the benefit of these innovations and technological advancements. At Doctor Towels, we incorporate new innovations and harness the power of novel technologies to deliver a one-of-a-kind towelling experience that satisfies customers in the areas of Safety, Luxury, Functionality, Practicality, and Sustainability. Every innovation, technology, or feature that is added to a Doctor Towel product checks the boxes in anyone or all of the above four attributes or prerequisites.
1) Sustainability & Fair Trade
Doctor Towels is a brand that is socially responsible in terms of the both environment consciousness and fair-trade practices. One of the key things that has come out of the past millennia aided by the knowledge available on the web is the awareness amidst customers about child labour, women empowerment, employee working conditions, environmental impact, and green practices. So, from the date of our inception, Doctor Towels as an organization and as a consumer brand strives to comply with all the stipulated fair-trade practices diligently. As a product, we care about the life of the towel after its use, which is why Doctor Towels are natural, plastic free, eco-friendly, free of toxic chemicals, and can be easily recycled.
2) Presenting the Worlds' First Banana Towel
Doctor Towels is the world's first brand to commercially introduce towels made of banana yarn. We've chosen a banana yarn because it inherently contains antibacterial properties, it's endemic to India, and easily growable without the need to implement meticulous agriculture and irrigation practices. The Doctor Towels R&D team has found a way to use banana yarn to make towels that are safe, exclusive, and sustainable. This technology is patented with the Indian IP office, making us the pioneers of creating towels with banana yarn, which advertently has become a towel that is 3x times softer, more absorbent, and quicker in drying than a typical and/or luxury towel that is available in the market.
This is backed up by a study conducted by a group of university students. The study affirmed that Doctor Towels' banana yarn Towels offered enhanced protection against bacteria like e-coli, coliforms, & moulds in comparison to standard cotton towels. This study has reaffirmed Doctor Towels not only as the world's first banana towel, but also the safest towel for your skin.
Furthermore, our R&D team has also finished developing a towel that is made out of aloe vera yarn, which again should be the market's first towel of its kind. Aloe Vera is predominantly known for its skin healing and hydrating properties, and is a popular choice in the world of skin-friendly cosmetics. So, watch the space for another trailblazer in the towel industry, Doctor Towels made with aloe vera yarn, launching soon online and available soon with select retailers & department chains.
3) Safety is the Utmost Priority
The whole FMCG industry revolves around functionality, safety, and affordability, while the meaning of the same varies from person to person. Safety is of paramount importance across the board for every consumer. Innovations and advancements in the fields of microbiology & diagnosis have helped to study and prevent the causes of many diseases and health issues. For Doctor Towels, it has helped us study the various health risks posed by the inappropriate use of towels within a family or as an individual.
Although towels are available in the commercial market from well over a century, there's very little information available to the public on the hygienic use of towels, anti-microbial activity in a dirty towel, and the possible health complications that may arise due to inappropriate towel usage. In Doctor Towels' internal case study, the R&D team have examined all types of towels based on fabric, usage, & material under the microscope and found that "Towels are a Breeding Place for Bacteria".
According to the study, a towel used in typical household is the breeding place for coliforms, yeast, mould, and E-coli bacteria. These bacteria can cause health complications as simple as rashes & allergies to serious risks like respiratory diseases, urinary tract infections, and food poisoning. To offer a solution to this major issue, Doctor Towels came up with towels that are naturally resistant to microbes with the usage of natural banana, bamboo & aloe vera yarn. If that wasn't enough, there's an additional layer of protection with an Australian formulated anti-microbial treatment using a 100% natural agent. With this sort of protection, the consumer's skin is in safe hands.
4) Features to Address Customer Needs
Getting feedbacks from customers, getting to know their routines, and addressing their practical pain points is the best way to satisfy and keep a customer happy. At Doctor Towels, this is the modus operandi while designing new towels. Getting to understand a customer requirement and address it by incorporating a specific design element or embellishment or functionality. From the hanging loop and dual sides in all bath towels to the customizable gift canisters, every new feature on our towels are added to address a specific customer need.
For instance, the hanging loop is a small piece of satin cloth that's added as standard across all our towels, but the significance of this loop is paramount. In a way that when customers use this loop to hang the towels after use, it ensures the towel dries quickly, it extends the life of the banana yarn fibre, as it's in a natural position as opposed to keeping it folded, and finally the loop along with banana yarn helps the towel remain odour free. The two sides in a Doctor Towel is also a novel feature, one side for the body and one side for the face, easily distinguishable by different colours used for each side. This functional feature ensures that bacteria from other parts of the body do not transfer to the face. The icing on the cake is the chic and one-of-a-kind sustainable canister packaging that comes specific to each category of towels. This feature totally checks the boxes in terms of sustainability and exclusivity, which is the current requirement with a majority of customers.
Leaving no stone unturned is a mantra that is core to the value proposition of the brand Doctor Towels. This is one of the reasons why customers love the brand, evident in their continued support & patronage and the positive reviews and ratings they've given on the brand store, Amazon.in, and other social media platforms.
In a nutshell, Doctor Towels will strive to capitalize on innovations not only in its industry, but across all other industries, with a sole purpose to serve customers with natural, luxurious, safe and sustainable towels to satisfy all of their needs and wants.