Tata Motors Launches India's First Electric Hatchback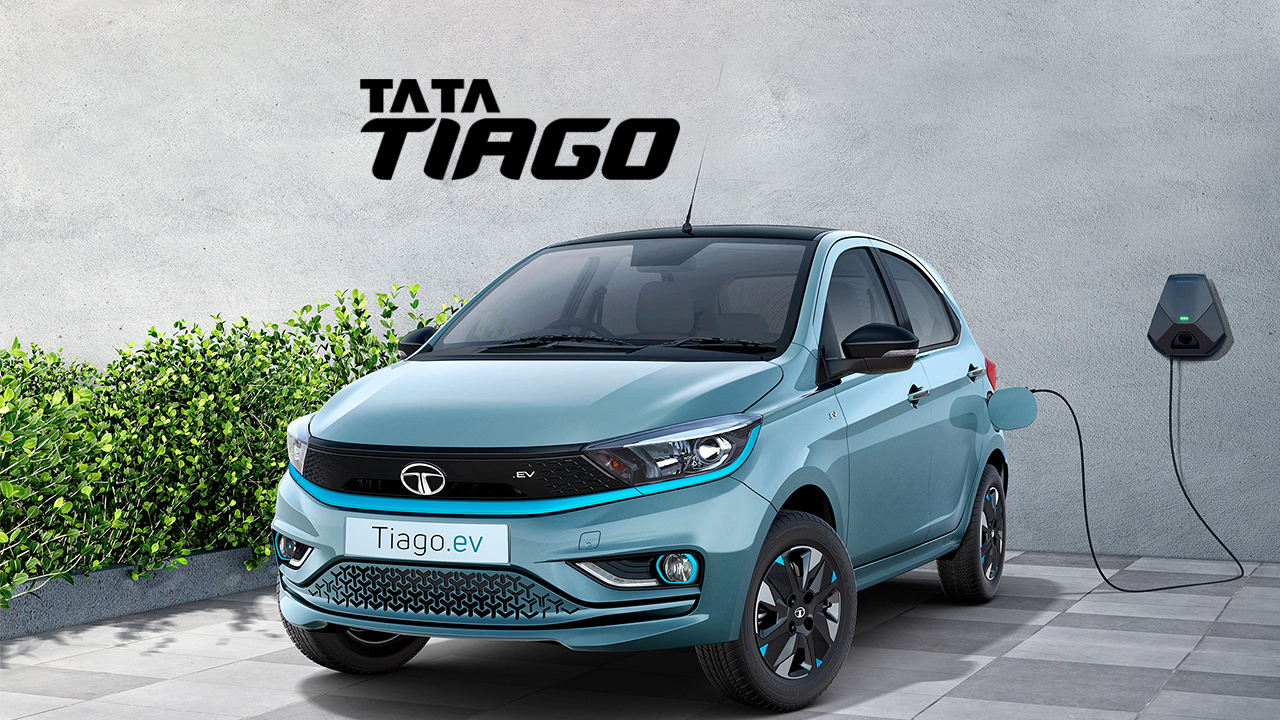 Tata Motors, an Indian multinational manufacturer of automobiles, unveiled the Tiago.EV electric vehicle (EV) version of their well-known hatchback on Wednesday. As a result, Tiago is now India's first premium hatchback offered as an EV. At a time when manufacturers are preparing to ride the country's green wave, Tata Motors Ltd. has introduced the most affordable electric vehicle in India, further solidifying its position as the market leader in the battery-powered vehicle category.

The Tata Tiago EV has joined Tata's electric fleet, which includes the Nexon EV, Tiago.EV, Nexon EV Max, and Nexon EV Prime, by adding a fresh feather to its four-wheeler fan base.
On World EV Day earlier this month, the Mumbai-based car giant announced it. Bookings for the Tiago.ev will begin on October 10, 2022, with special introductory prices starting at INR 8.49 Lakh (All India – Ex-showroom) for the first 10,000 customers (of which 2000 will be reserved for the present owners of Nexon EV and Tiago EV).

Customers can reserve their car at any authorized Tata Motors dealership or online by paying a booking fee of INR 21, 000. These vehicles will start to be delivered in January 2023. A 24kWh battery pack is among the IP67 rated (water and dust proof) battery pack combinations that Tiago.ev provides. For longer daily driving needs, it can give a 315km Modified Indian Driving Cycle (MIDC) range, and for quick, infrequent excursions, a 19.2kWh battery pack can provide an estimated 250km MIDC range. Additionally, the battery and motor have an 8-year or 160,000-kilometer warranty. Based on insights, the 24kWh battery pack versions' production has been given priority to meet consumer expectations at the time of delivery.

It also has four alternative charging solutions and simple charging options. Telematics will come standard on all trims of the newly introduced EV, making it the first vehicle in its category to do so. 45 connected car features, such as remote AC on/off with temperature setting, remote geo-fencing & car location tracking, smartwatch connectivity, remote vehicle health diagnostics, real-time charge status, dynamic charger locator, and driving style analytics are among the features that the ZConnect app will offer. The manufacturer of the Nexon EV has maintained a sizable lead over its competitors with an 88% market share in the electric vehicle market. According to Suraj Ghosh, director-mobility at S&P Global, "While the car may not sell in as high numbers as Tata expects, the lowest-ever price range will attract a lot of buyers. Nearly 75% of car buyers are in the sub-Rs 10 lakh range and capturing even a small part of that will be enough to make it a success."

According to the management, the Tiago EV is likely to sell in similar volumes to the company's other EV models, which have shown a 25–30% penetration rate. In the fiscal year 2021–2022, Tata Motors sold over 19,000 electric vehicles, a 350% increase over the previous year. Booking for the Tiago EV will begin on October 10 and delivery will commence in January next year. The company can gauge demand during the three-month gap and adjust production plans accordingly.

"Having pioneered the EV market in India, we have successfully led its growth and penetration over the last couple of years. We believe 'now' is the right time to fast forward the ongoing revolution towards the future of mobility by introducing vehicles that will encourage the rapid adoption of EVs. With the launch of the Tiago.ev, India's first electric hatchback, the nation can take a giant leap forward in the quest for safe, clean and green mobility," said Shailesh Chandra, managing director of Tata Motors Passenger Vehicles.