By Prafulla Somani, Global Director – Compliance, AB InBev GCC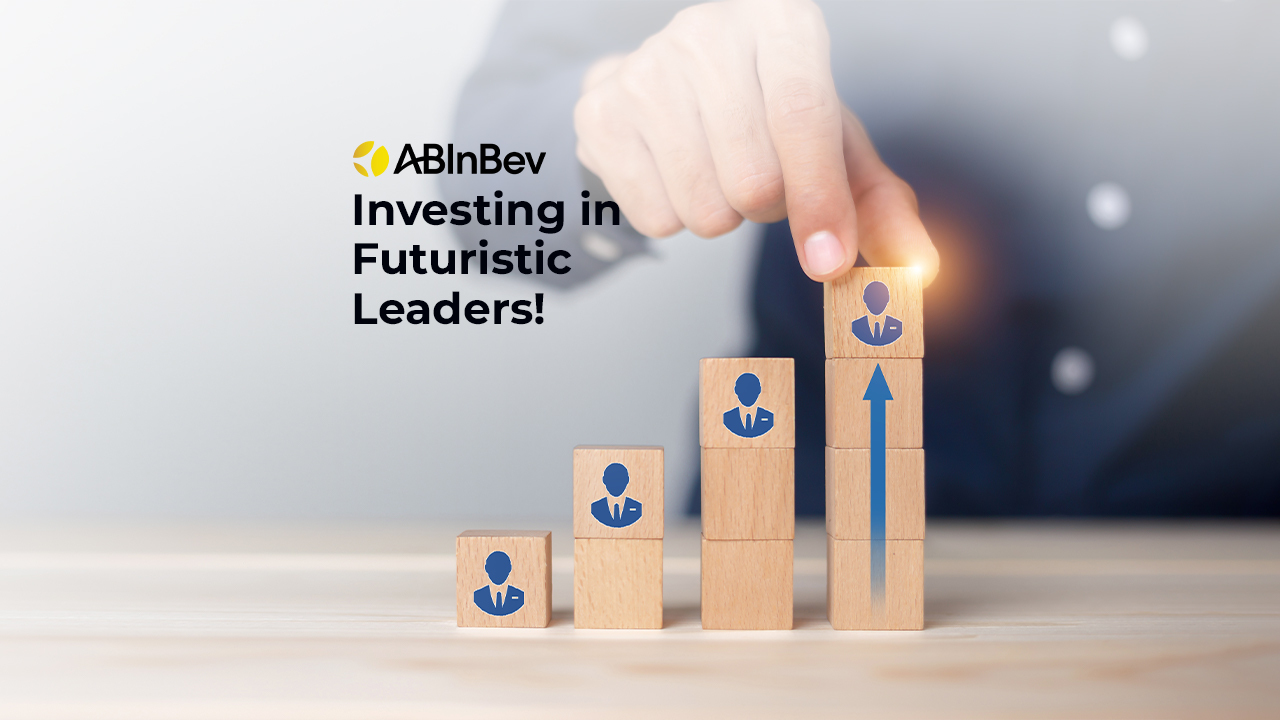 How has AB InBev GCC strived to create an aspirational workplace for all?
Delivering a great employee experience and an aspirational workplace environment speaks to the ethos of an organization. At AB InBev GCC, their #PeopleFirst mindset sits at the core of all that they do. With the emerging new ways of working and the blurring of lines between personal and professional life, improving employee engagement and experience is their priority.

In any workplace, a clear, well-executed business strategy and a thriving ecosystem that offers proper support for expansion and accelerates transformation are necessary to ignite growth. To enable their employees to reach their full potential, they built a robust and continuous feedback mechanism with their AI engagement Chabot – Amber, and their quarterly engagement survey, enabling us to initiate 2000+ one-on-one connections. This continuous listening flywheel gives us the opportunity to understand their employees sentiments and take timely action to encourage employees to take ownership of their careers.

At AB InBev GCC, they aim to build a culture that is inclusive where every employee feels comfortable being themselves, and they have opportunities to succeed and grow. Employee well-being, both physical and mental, helps employees feel connected to the organization.
They empower their employees at a policy level and support their growth through their learning and development interventions to be truly equal and inclusive. They instituted a work-life balance agreement between employees and managers to enable agile working. Their flexible benefits program empowers employees to personalize their benefit package as per their life stage and family structure.

The four pillars of wellbeing at AB InBev GCC are physical, behavioral, financial and social. Their Employee Assistance Programs offer comprehensive wellness solutions to help deal with various work/personal challenges like stress, anxiety, work-life balance, relationships, and parenting among others. With their focus on disruptive technology and innovation, they are leveraging digital transformation to create business value for AB InBev globally. Automation and AI play a key role in enabling their employees to reposition and elevate their careers to more value-added, strategic roles, driving a change in the operational mindset.

High-performance organizations understand that the best way to achieve superior results is to imbibe a culture of mentorship. Each employee feels a sense of ownership over their assignment and is supported, guided, and given constructive feedback by a mentor. The BREW program at AB InBev GCC provides internship opportunities to undergraduate students for 2–6 months. During the internship, candidates are provided challenging opportunities to work on real-life projects that have a direct impact on business. LEAP, their graduate trainee program, allows graduates to work on high-impact, high-visibility value creation projects. Their programs have helped fresh talent demonstrate their skills to accelerate career advancement opportunities.

AB InBev GCC also creates platforms for their talents to innovation ideas, start-up connects, problem/solution matrix, best practices, and explore strategic partnerships to solve business problems. Their Innovation Consortium helps us foster a unique innovation culture by co-innovating to find disruptive solutions by joining forces and pooling resources with strategic partners. The collaboration with the Indian School of Business, Hyderabad has enabled a strong leadership pipeline. These programs are curated to resonate with the needs of the talent group and have worked effectively to attract the best talent enabling a well-connected and collaborative ecosystem that facilitates thought leadership and the exchange of best practices.

The winning combination of strategic HR practices and cutting-edge technology are crucial to evolve an aspirational workplace with a future-ready workforce. Attracting the right talent pool that believes in company's vision, mission, and policies and elevating employees to strategic role with a focus on learning and innovation is key to moving the needle in the right direction.