Reliability, responsiveness and resilience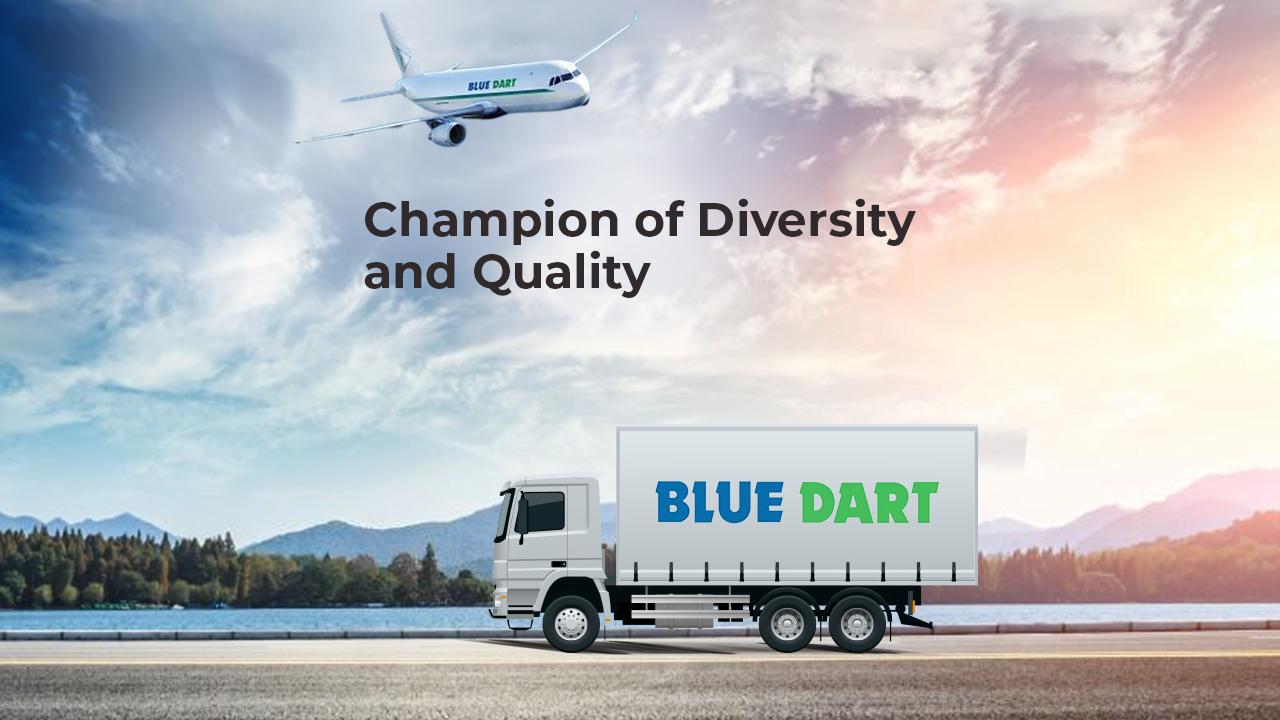 By Ketan Kulkarni, Chief Commercial Officer, Blue Dart
How did Blue Dart's marketing strategy evolve as a Responsive, Resilient, Reliable and Innovative brand during and post the lockdown?
Reliability, responsiveness and resilience – three words that define their strategy came to the fore during the pandemic. From supporting the Government of India's 'Lifeline Udan' initiative, leveraging the power of technology to enhance customer experience, providing safety measures during the pandemic with their Contact Less Delivery, etc., their strategy of being the Employer of Choice, Provider of Choice & Investment of Choice has allowed the business to sustain with engaged & motivated employees, and customer centricity and thereby generate stakeholder value; so, irrespective of a crisis, their strategy brings out the best in them. All that they have worked out through the years was stress tested during the pandemic and they performed proudly well.

The partnership with the Ministry of Civil Aviation, Government of Telangana, World Economic Forum, Niti Aayog and Healthnet Global and the opportunity to do the first BVLOS trials were also only because of their reliability, resilience and responsiveness. As they progress into the future, as the nation's Trade Facilitator, immersion in digitization, automation and future technologies will be their vision.

How would they describe the organization's values that bind with the company's vision and journey so far?
Blue Dart's strategy has been and will continue to be radically simple – an insanely Customer Centricity approach, which keeps the customer at the center.

The crux of what helped them thrive during a pandemic, in an uncertain environment, have been their core values of Passion, Can Do, Right 1st Time and As One. Their team's agility in leaving no stone unturned in addressing the changing requirements of their customers during this rather volatile period aligns with their vision to immerse in digitization, automation and future technologies.

Additionally, in a highly competitive industry, their customer centricity is the key differentiator as they always curate excellent experiences for their customers, which are reliable & efficient support; hence the catchphrase – 'If It's Important, #BlueDartIT'. They have always accelerated their focus on enhancing customer experience through innovation, which has helped them remain the Express Logistics Provider of Choice to all. As a trusted brand among customers, & a provider and investment of choice for all their stakeholders they are focused on future-ready tech-led solutions to deliver exceptional service quality.

Blue Dart's Sustainable initiatives aligned with SDGs

As an environmentally committed organization, they understand their responsibility towards the planet. With a clear strategy to guide them and a purpose to drive them, their vision is to make a lasting positive impact on tomorrow.

Blue Dart has always remained one step ahead of the curve and continues to work towards providing long-term sustainability through several initiatives that help the environment.
Following the Sustainability Roadmap, as a part of the DPDHL Group, they work towards clean operations for climate protection (Environment), are a great company to work for all (Social) as well as a highly trusted company (Governance). They fulfill the Sustainable Development Goals (SDGs) set by the UN through many initiatives that fall under its three pillars of corporate responsibility – GoGreen, GoTeach and GoHelp.

Their goal is to achieve Zero Carbon Emissions by 2050 under the 'Mission 2050' target set by the DPDHL Group. Blue Dart has been planting 111,000 trees every year, amounting to 555,000 trees till date which will offset 1,11,00,000 of CO2 on maturity. The UNFCC Climate Neutral Now pledge enables them to quantify the impact of their initiatives, and they will continue to set the standard for the future of the logistics industry.

How have they ensured a work-life balance that keeps employees motivated and has made them develop a strong sense of belonging to their organization?

Blue Dart's 'People First' philosophy is what makes the organization an 'Employer of Choice' to every employee working with them. Maintaining a work-life balance was a priority from the very beginning, however, the importance of keeping their team motivated and connected has never been more of a challenge. A focus on mental health and prioritizing their colleagues' interests has most definitely helped their business stay on track during this trying time. They have advised their Senior Leadership Teams to encourage team-building initiatives which can be implemented remotely. The purpose of these initiatives was to appreciate the efforts put in by all Blue Darters to ensure business continuity and to also boost their morale.

They ensure that communication channels, especially between a leader and his team, are always open and their colleagues feel heard, understood and supported. New employee benefits were introduced to deal with the new normal. They launched the Employee Assistance Program (EAP) which is completely free of cost and allows employees to seek help from professionals. It has provided them with a positive solution for dealing with a wide range of problems including stress and work-life balance, lifestyle issues, etc.

Gender diversity in the logistics industry and Blue Dart's initiatives toward gender diversity

Logistics, the backbone of all industries has always been stereotyped as 'male-dominated'. However, at Blue Dart, from the very beginning, women have played a crucial role, in building a reliable, responsive and resilient brand. Numerous initiatives have been introduced within the last year alone, to actively increase their Diversity & Inclusion –
• They launched an 'All Women Service Centre' at Kharghar on International Women's Day in March 2021 and also opened another service centre in Andheri which is operated by 70% women team.
• Apart from dedicating an entire week to Diversity and Inclusion, they have introduced several D&I initiatives to keep their teams motivated.
• Their 'Each One Refer One' programme, Prevention of Sexual Harassment (POSH) training and Women at Blue Dart Campaign are some of the initiatives they have implemented to foster a work culture that is safe, motivated, inclusive, and diverse.
• The 'Women at Blue Dart' campaign has become a powerful platform to provide all their women Blue Darters with an opportunity to share their stories.
• Blue Dart will always champion Diversity and Inclusion, and their women have donned roles in the logistics industry, as frontline couriers, pilots, engineers, shop floor Managers, Security and even their Managing Director for Blue Dart Aviation. This is key to helping them, as a brand, remain one step ahead of the curve, always.